Kindergarten learned about polar bears today! Some things to ask your student: What do polar bears eat? Why is their fur white? What color is their skin and why?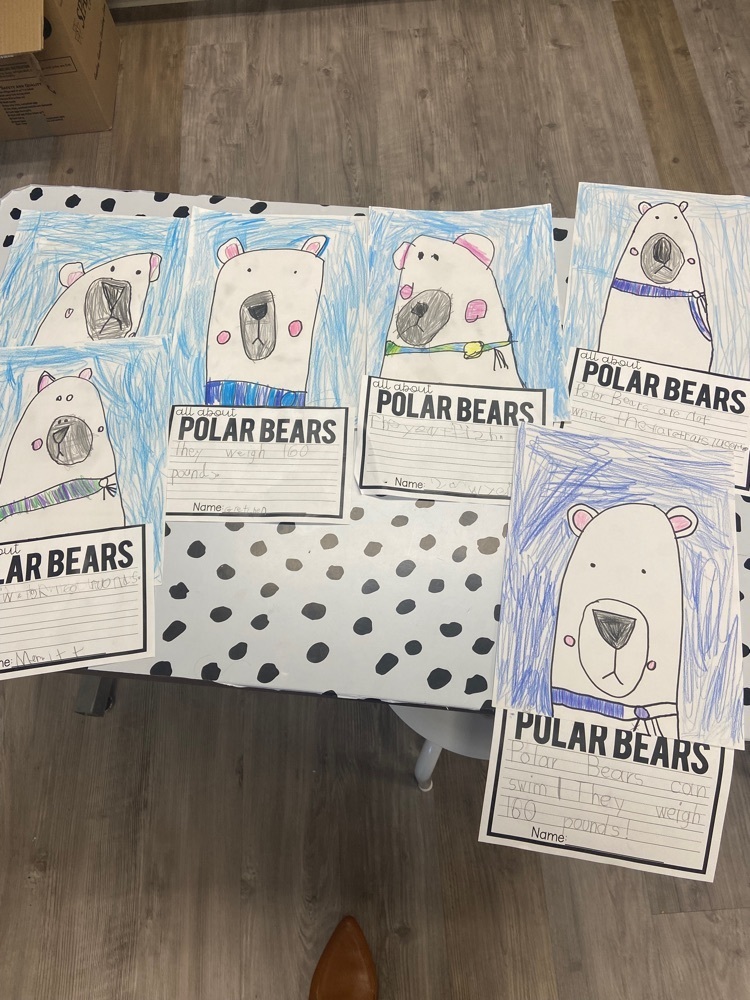 Mrs. Cullum's 7th grade math class collected data to help choose the new Playground Equipment Color by polling students in grades K-12. Color choices were between a) black, yellow, with blue or b) black, yellow, with red. They tabulated the data, wrote ratios, calculated percentage, and made bar graphs using the data. Questions to ask: 1) What is the ratio of blue votes to total votes. 2) What percent of the votes did blue receive? 3) How did they calculate that percentage?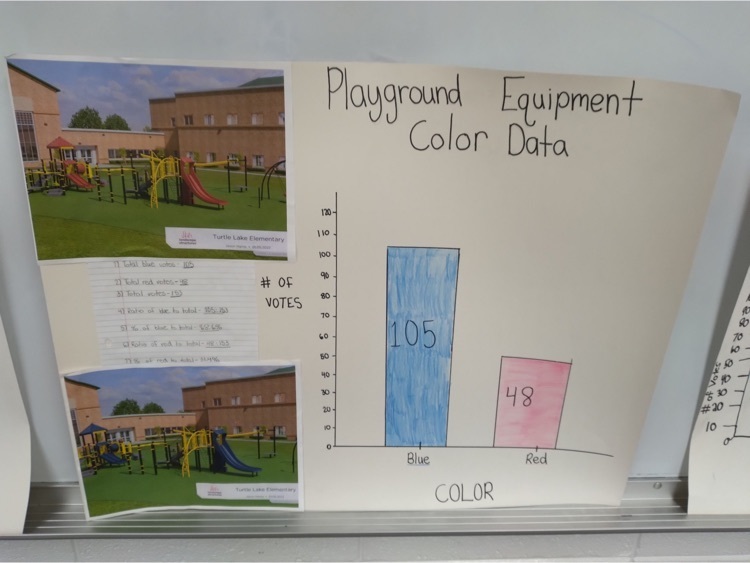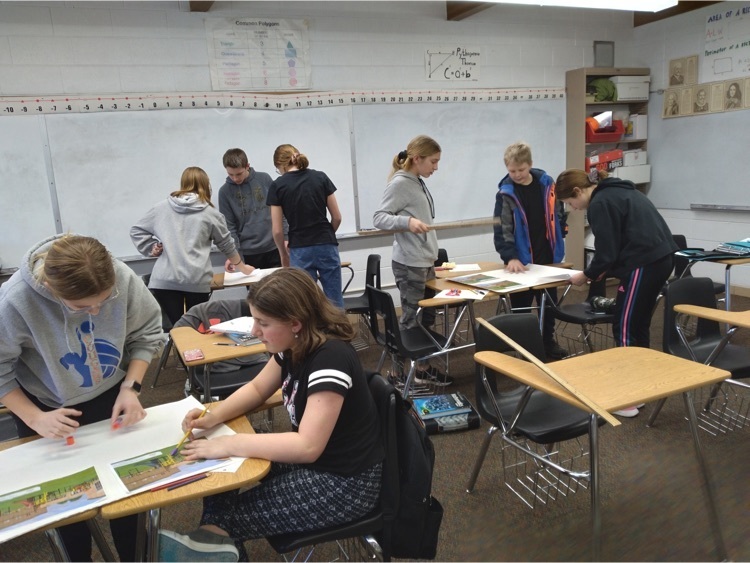 Turtle Lake - Mercer School is looking for both teacher and paraprofessional substitutes. If you have the ability to work even one day a week this would be a help to the district. For more information, please reach out to Sheila Schlafmann at 448-2365. Thank you in advance!
ATTENTION Parents of children age 3, 4 or 5: Turtle Lake-Mercer School is hosting Preschool Screenings on Tuesday, February 1, 2022. Please contact the school at 448-2365 to schedule an appointment.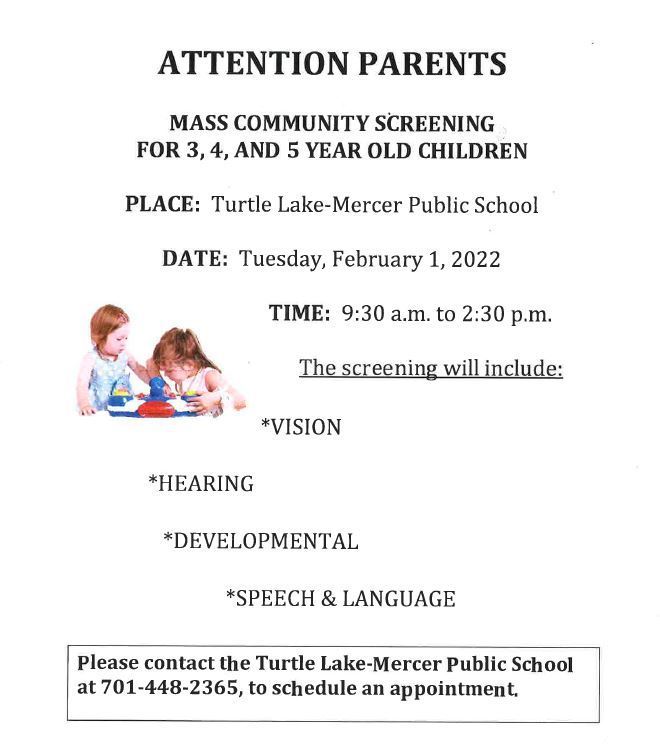 The 3rd graders have been learning about the Oregon Trail in social studies. Today they worked in teams to do a web quest about the Oregon Trail. Everyone showed great teamwork and they came up with the best process for their team to research on their iPads to find the answers to their questions. Ask your student: Where did the Oregon Trail begin and end? What two animals did most settlers use to pull their wagons?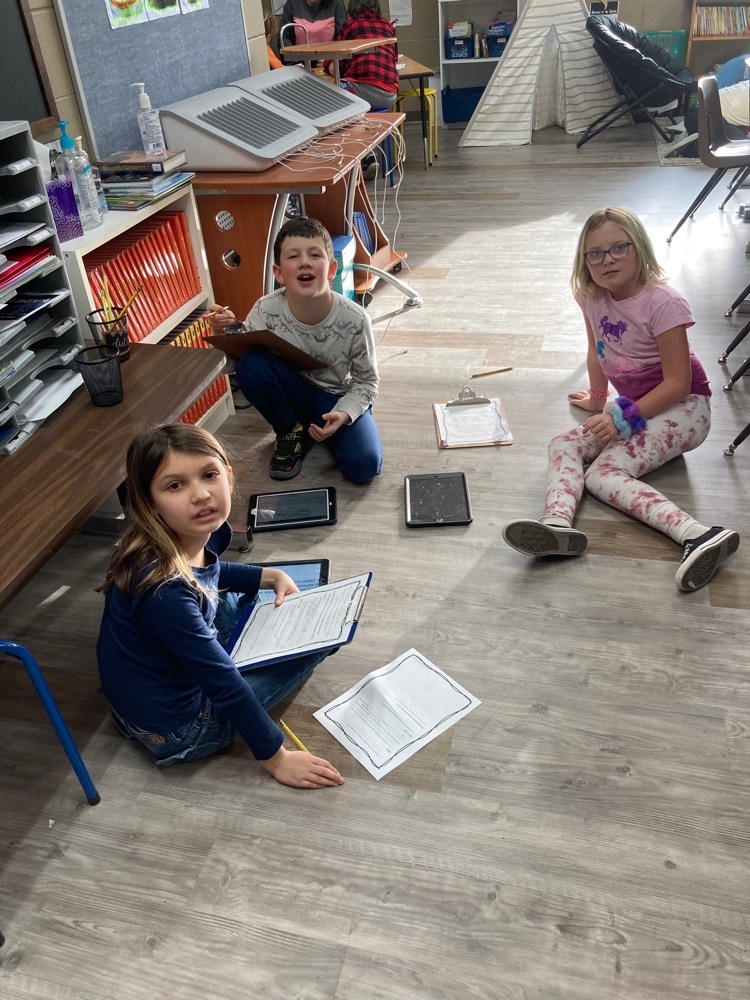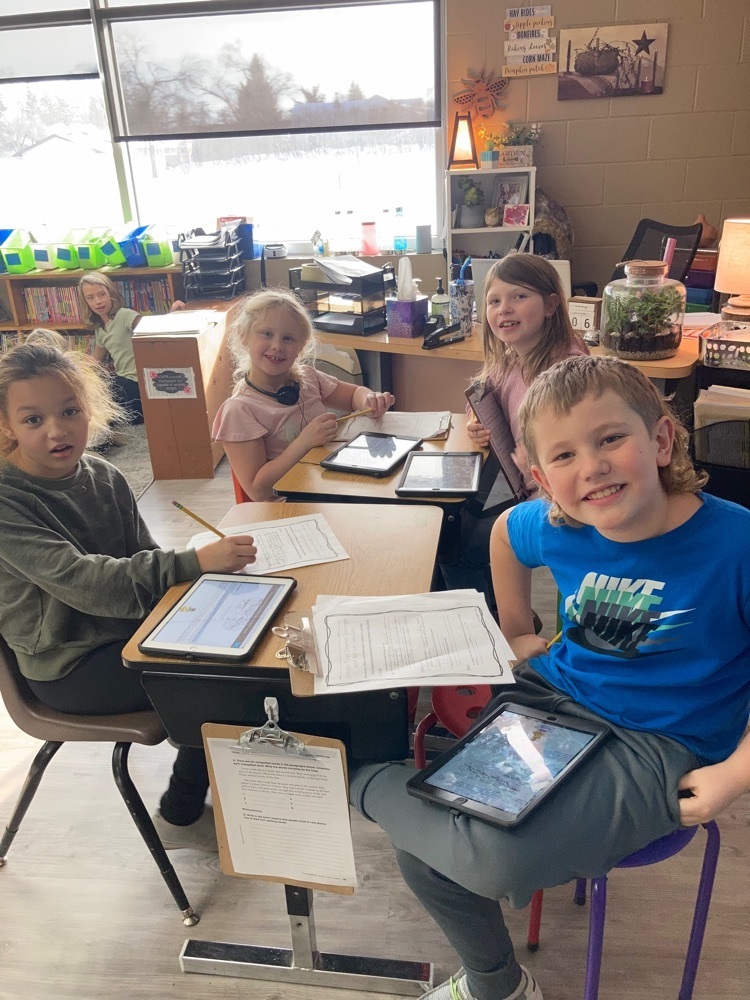 TL-M 7th-8th graders getting ready for pep band. The pep band will be playing January 11th and 13th at our home basketball games at TL-M. Questions you can ask your students: What days do you have pep band? What are your favorite pep band tunes?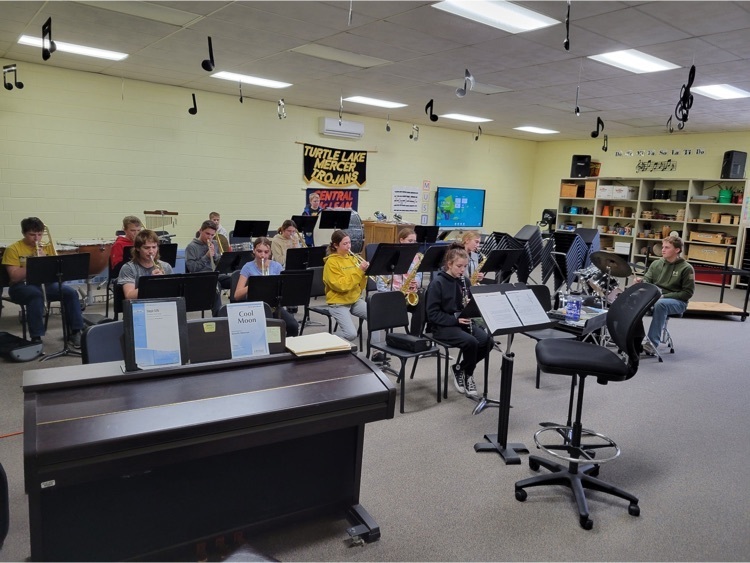 TL-M 4th-12th graders, along with Underwood and McClusky students, had the honor of listening to Hunter Pinke speak today. Take time to talk to your students about his message "No Bad Days", he is a true inspiration and role model!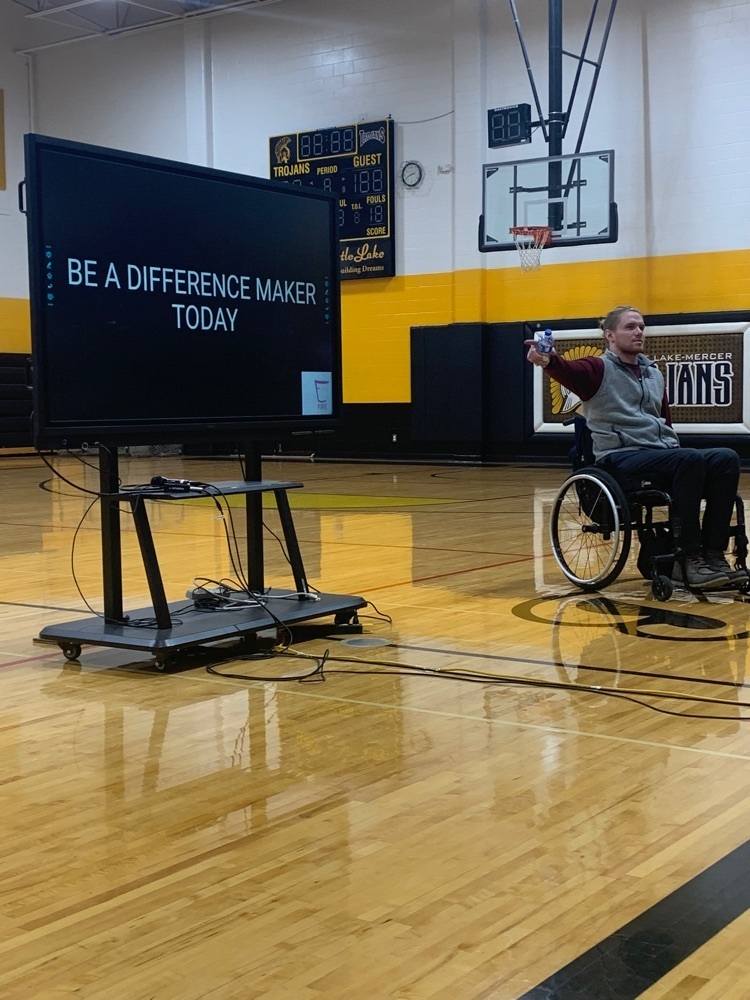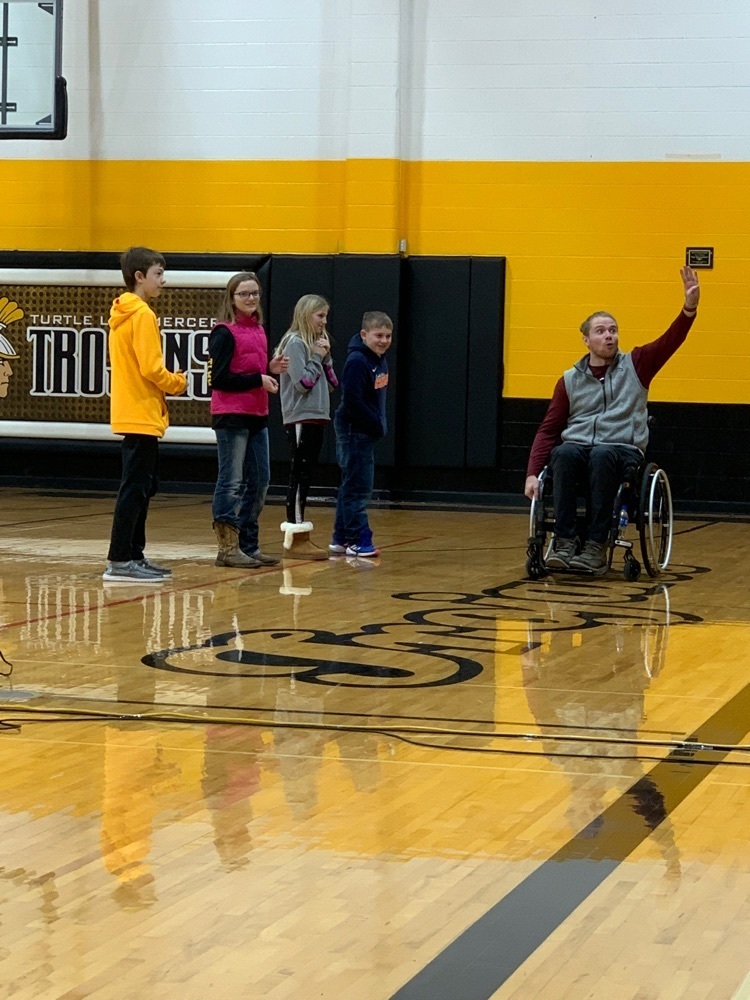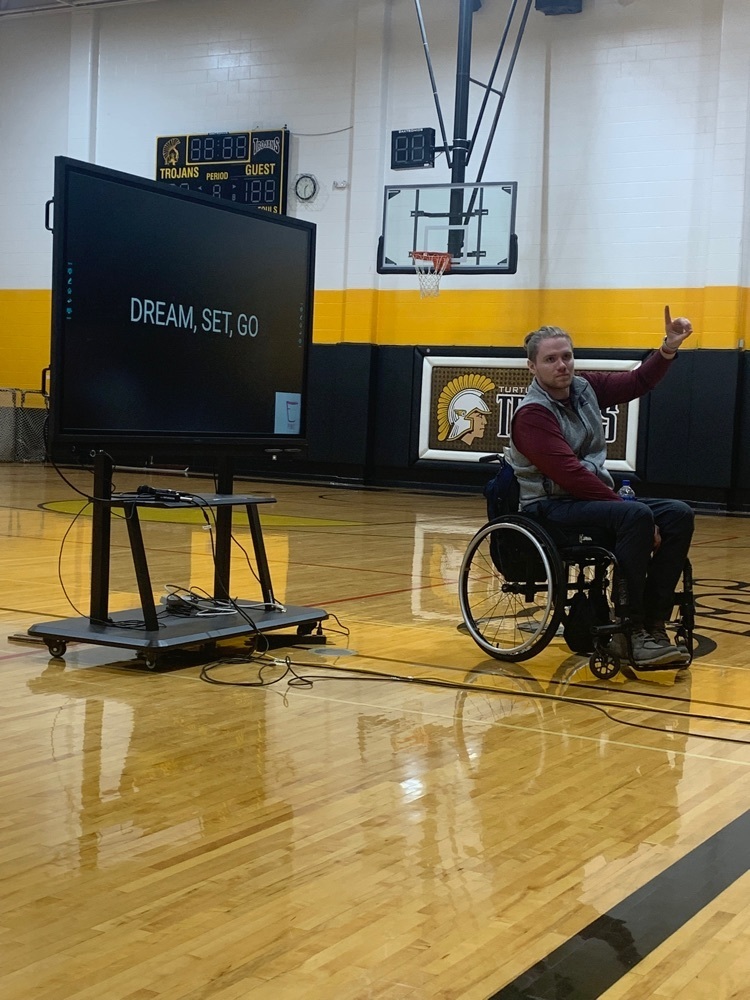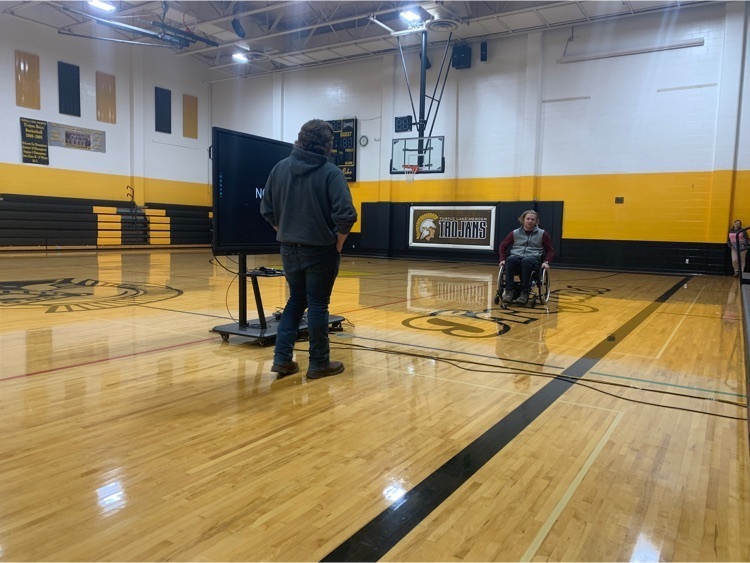 Good morning! School will start on-time on Wednesday, January 5th. Highways are clear for the most part and plows are out. Please use caution when crossing the canal bridges as they do still have snow on them, but there is a passable lane at this time. School parking lot and loop are being cleared. Thank you, Joi, for showing up extra early! Gravel roads that are narrow and sheltered have some drifts. Please communicate with your bus driver if they will have trouble getting to you. Drive careful and allow yourself extra time getting to school this morning!

Today the 5th grade tested their aquarium water. Tomorrow they get their eggs! Two questions to ask these students: 1) What was the pH of the water? 8.2-8.4 2) What type of fish will we be raising? Rainbow Trout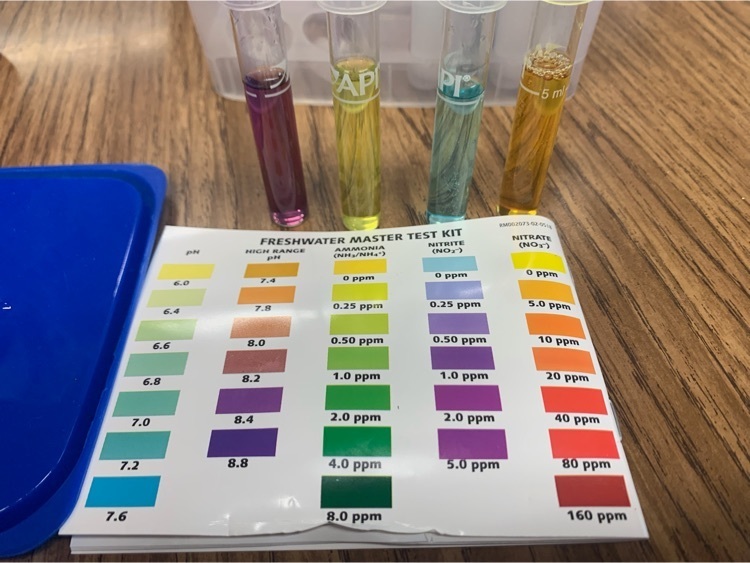 Tonight's games against Washburn have been postponed, no date set. All practices for speech, JHBBB, GBB, and BBB have been canceled. No weight room after school. Stay warm and safe!
TLM/McClusky K-3 Mini-Cougar Girls Practice and Performance: On Saturday, January 29th the Cougars GBB team plays Grant County in Turtle Lake. Coach Vaagene would like the TLM/McClusky K-3 Mini-Cougar Girls to perform at halftime of the JV game which starts at 3:00 PM. There will be two practices at the Turtle Lake School Gym - Sunday January 9th at 4 PM and Sunday January 23rd at 4 PM. If your daughter can participate please text Coach Vaagene at 701-460-7390.

Today in FACS1 students completed notes on Teamwork and Leadership. They then worked with partners to create the tallest tower they could using marshmallows and spaghetti noodles. Some questions you can ask students are: -What are some characteristics of a team player? -How did leadership skills affect your team?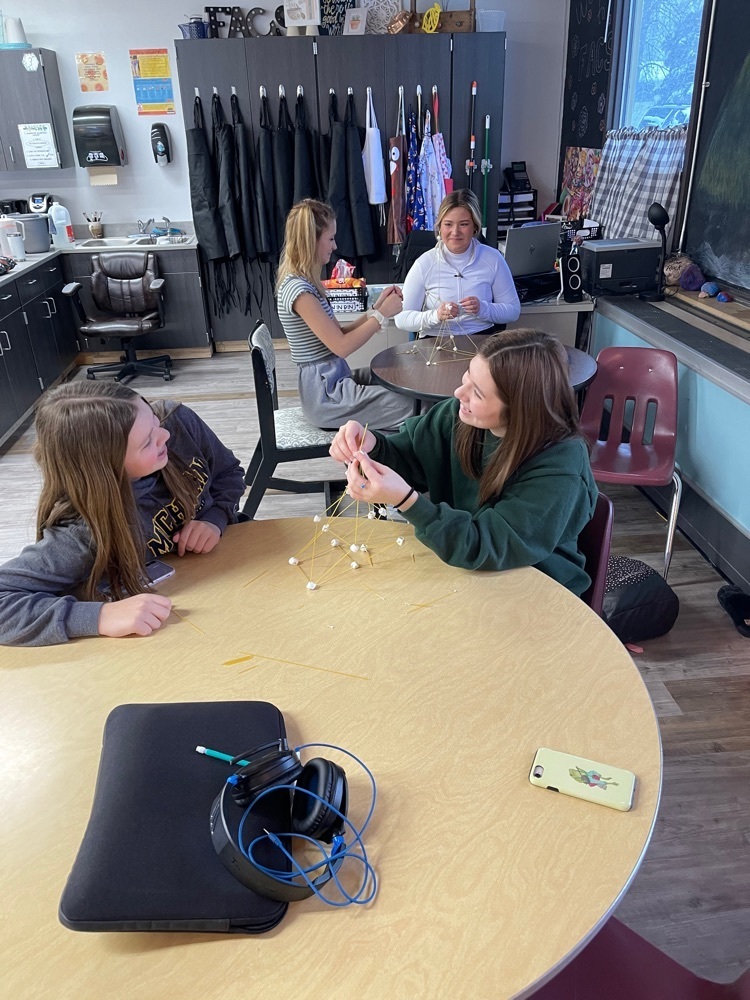 Mrs. Laib's English classes were working on One Word Resolutions for the new year. One Word is a book by Jon Gordon all staff at TL-M were given at the beginning of the school year. Ask students: What is the One Word they are going to live their lives by in 2022? Why did they choose this word? What is one "I will" statement that you wrote about this word?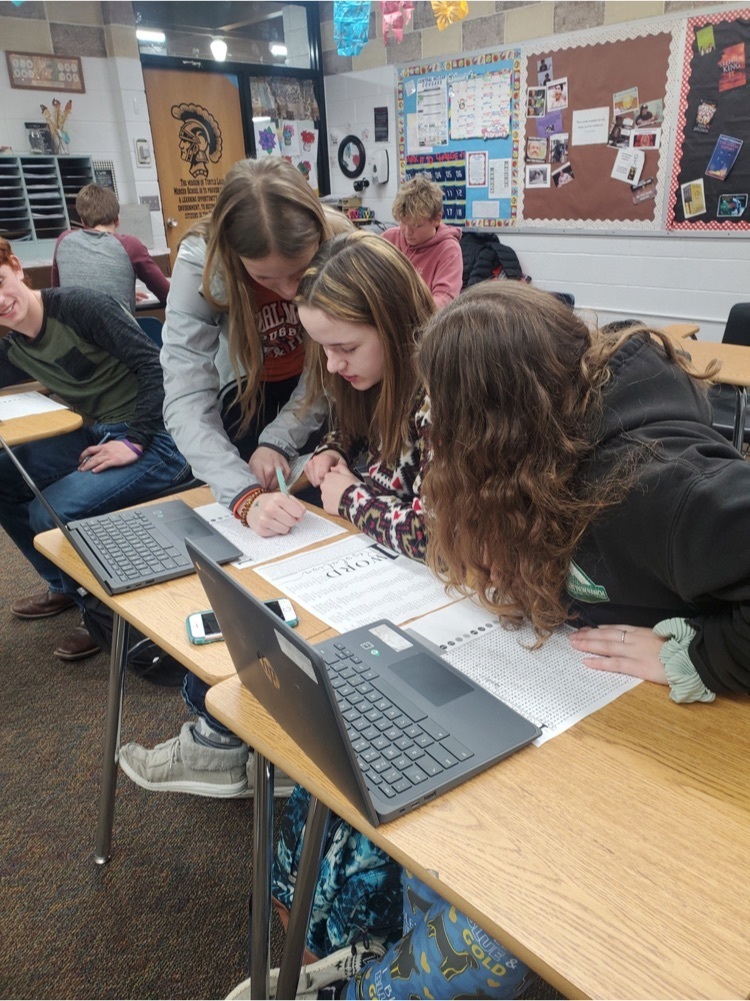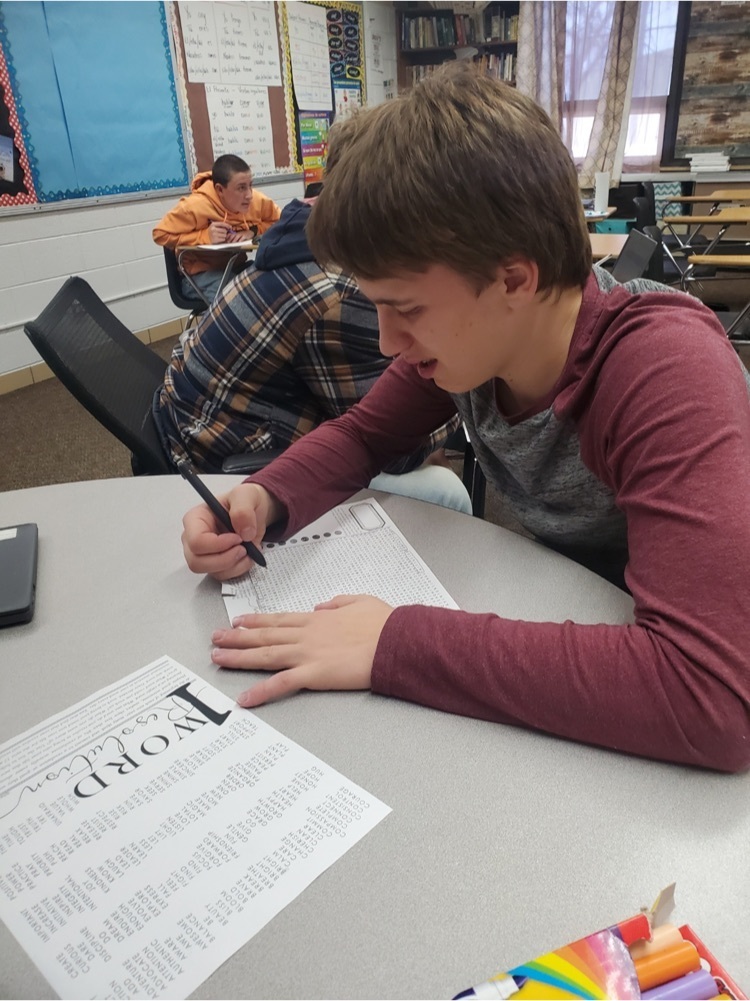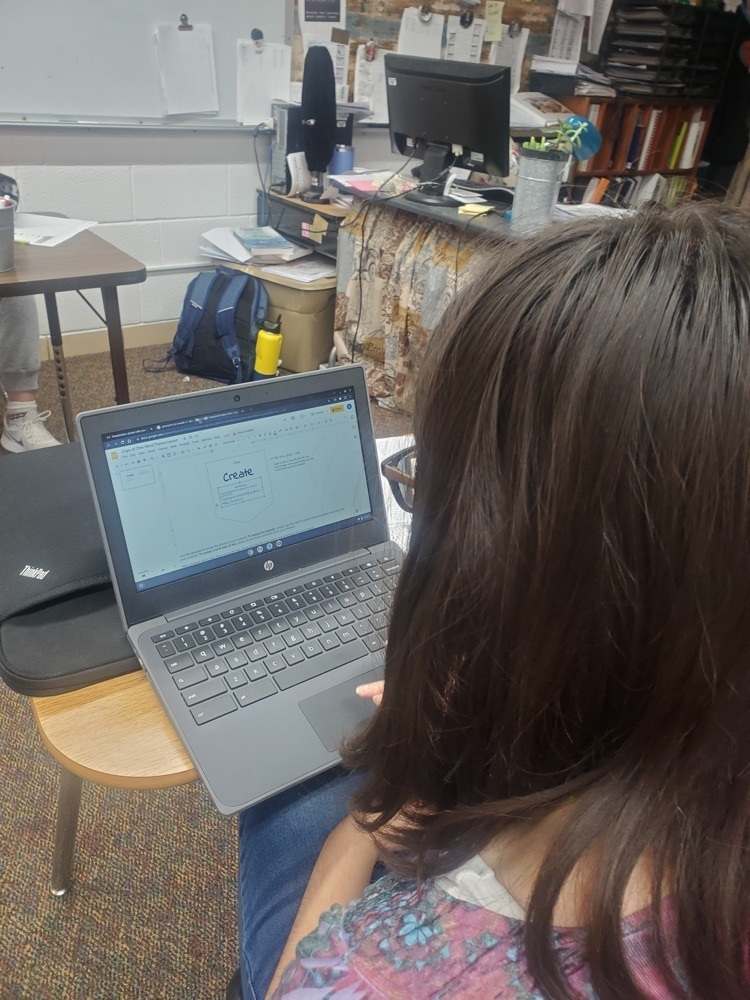 Tonight's C squad boy's basketball game against Nedrose set for 4:30 has been canceled. JV and V against Washburn are still scheduled to begin at 6:00 with two quarters of JV, Varsity to begin at the conclusion of the JV game.

The C-squad boys will be playing Nedrose at 4:30 on Tuesday, January 4th in Turtle Lake. The JV game vs Washburn will only be 2 quarters as Washburn has low numbers. The varsity game will follow.

Today our staff engaged in professional development. The majority of our day was focused on our School Improvement Critical Initiatives. They are School Culture & Climate, Data Literacy, Family & Community Engagement, and Academic Instructional Practices. Great work is being done in these teams! We also spent time learning about Mental Health and Suicide Prevention with Andrew Heitkamp.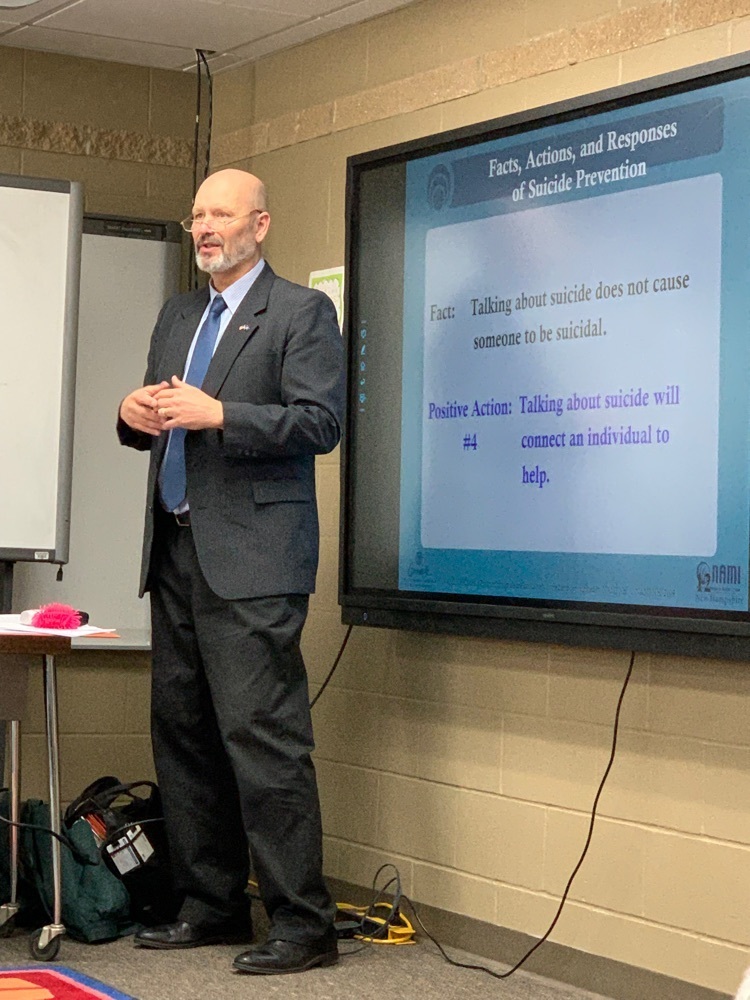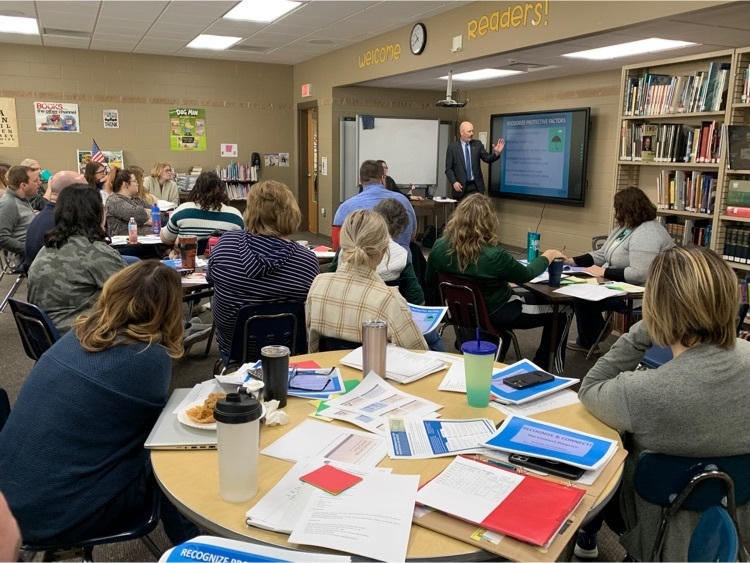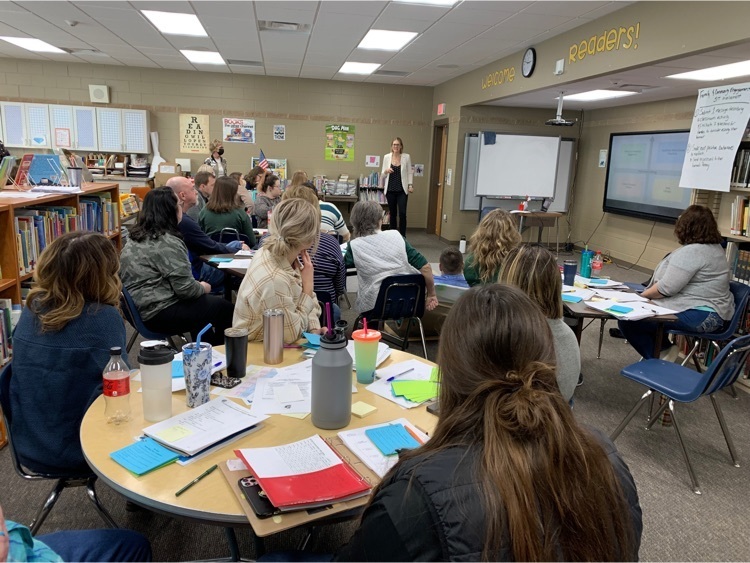 Happy New Year all!! This is just a friendly reminder that Monday, January 3rd is a Professional Development day for teachers. All students start back up on Tuesday, January 4th. Reminder that Junior High Boys Basketball begins on Tuesday in Underwood. Please turn in sports physicals and participation fees to the main office prior to practice starting. Looking forward to an awesome 2nd semester!

Junior High Boy's Basketball begins Tuesday, January 4th in Underwood. Boys will leave on a bus right after school and should be back to the school around 6:00. Please make sure to have physicals and sports fees turned in to the main office.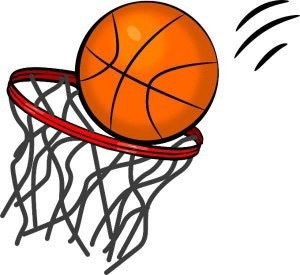 K - 6 enjoying their movie in Garrison! Merry Christmas 🎄

Tomorrow, Tuesday, December 21st, is PAJAMA Day! Wear your favorite, cozy pajamas!