Trojan Endowment Scholarship Fund, Inc.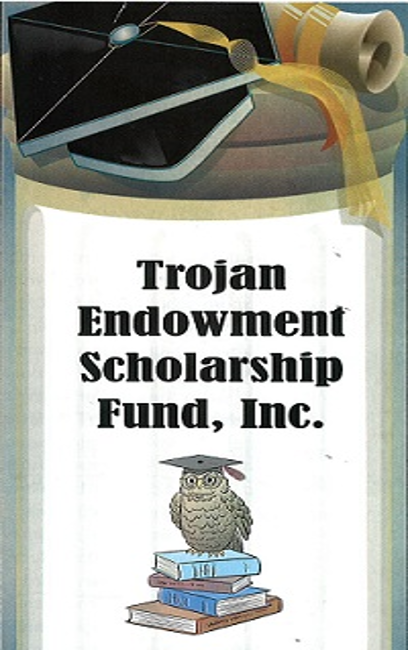 Mission:
Provide financial support to the graduates of Turtle Lake – Mercer High School so they can continue their education at institutions of higher learning.
In 2019, with help from the TL-TLM alumni, the named scholarships, and the American Legion the Foundation awarded thirteen second- or third-year scholarships, bringing our total awards to date to $180,000. With continued help from these sources, the $1000 to $5000 scholarships can be expanded.
General contributions can be made at any time. The foundation keeps track of all donations so that an individual or family can decide at any time to give a named scholarship once their total reaches $15,000. A class or individuals can give $1000 or more for a current scholarship by so designating when making the contribution. General contributions are simply added to the foundation's endowment fund.
We currently have ten named scholarships. The criteria for each are listed below:
L. and Lucille Braun Scholarship

Erwin K. and Janice (Dockter) Geigle Trust Scholarship for Virgil R. Haas, Robert E. King, and Milton Terry

Robert and Emma (Wagner) Grosz Endowment Scholarship
Education and must maintain a 3.5 average
The Ragnhild Sondrol Education Scholarship

Robert and Caroline Westerlind Memorial Scholarship
Howard C. Anderson Scholarship

Jim and Mary Blotter Agricultural Study Scholarship
Jake and Elsie Schlafmann Memorial Scholarship

Allen and Elizabeth (Hallan) Huelsman Scholarship

Colonel Richard C. Goven scholarship (UND Students)
Current Scholarship Guidelines:
Graduates of Turtle Lake-Mercer High School who are still in school full time, after completing one year of college will be eligible for a scholarship.

If the scholarship recipient decides to wait until the second semester of his sophomore year in college to register, the fully awarded scholarship will be honored.

If third year scholarship(s) are made available, all students who originally qualified for a scholarship, even if they did not receive one, will again be given a chance to apply for a third year scholarship.

Students who have earned 32 college credits while in high school will be eligible to receive a scholarship at the start of their first year in the college setting as they are technically sophomores.

Students attending an 18 month technical program will be eligible for a scholarship after completing 9 months of the program.

How do I become eligible for one of these scholarships?
Applications must be received by April 1st of the current year. The application is available on this web site, from the school counselor's office or from hoanders@westriv.com. Assignments are made for the named scholarships based on the student's choice of school, grade point average and major.
To date the Trojan Endowment Scholarship Fund has assisted TL-TLM graduates with $245,500 for Higher Education.
Please click here for the scholarship application form
Please click here for Scholarship Donation Form
For Questions, Please contact:
Mr. Howard Anderson at hoanders@westiv.com or (701)448-2235 or (701)861-9749.
TESF Board Members: Don Sondrol, Howard Anderson, Deb Sparrow, Heather Kramer, Lisa Lelm, Joan Walcker, Brent Ravnaas, and Roger Van Horn
Mailing Address
Trojan Endowment Scholarship Fund, Inc.
P.O. Box 31
Turtle Lake, ND 58575