Good evening, with tonight's weather and Monday's forecast (rain, light snow, and re-freezing roads) TL-M will be 2 hours late on Monday, January 24th. Buses will run 2 hours late. Doors will open at 10:00. Teachers and staff report at 10:00. NO pre-k or breakfast. Class will begin at 10:30. Safe travels.

Good luck to these two TL-M Future City teams as they compete in Bismarck today!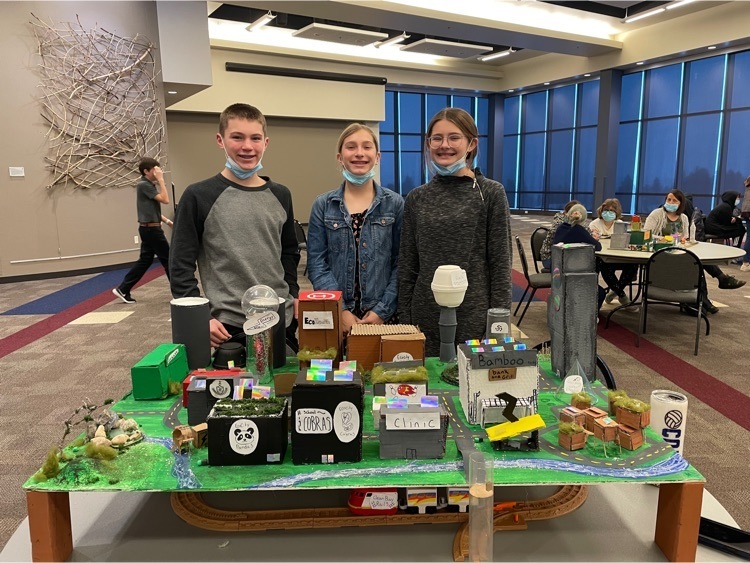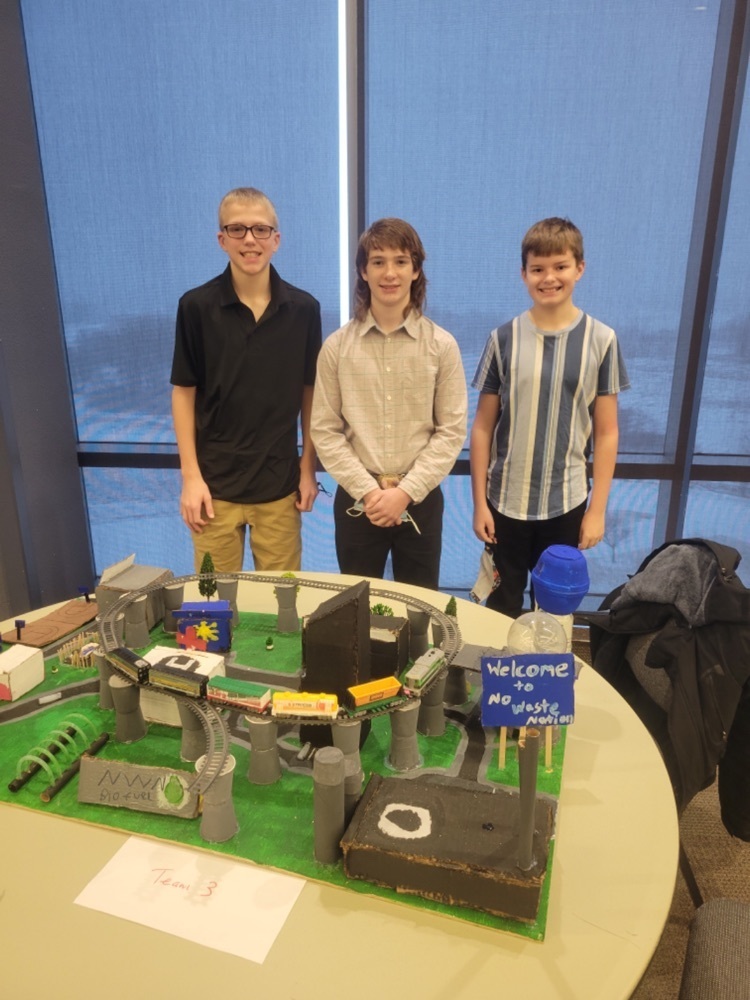 These 8th grade students did an amazing job with their mental health awareness posters! Ask them about their project. What mental health illness they chose? Where can you get help in ND if you have these mental illnesses? Why is it important to understand mental illnesses?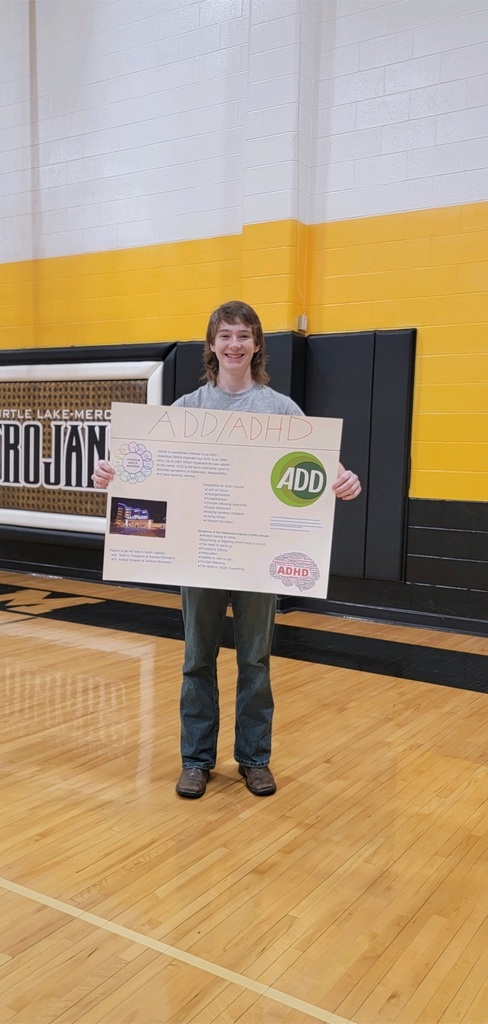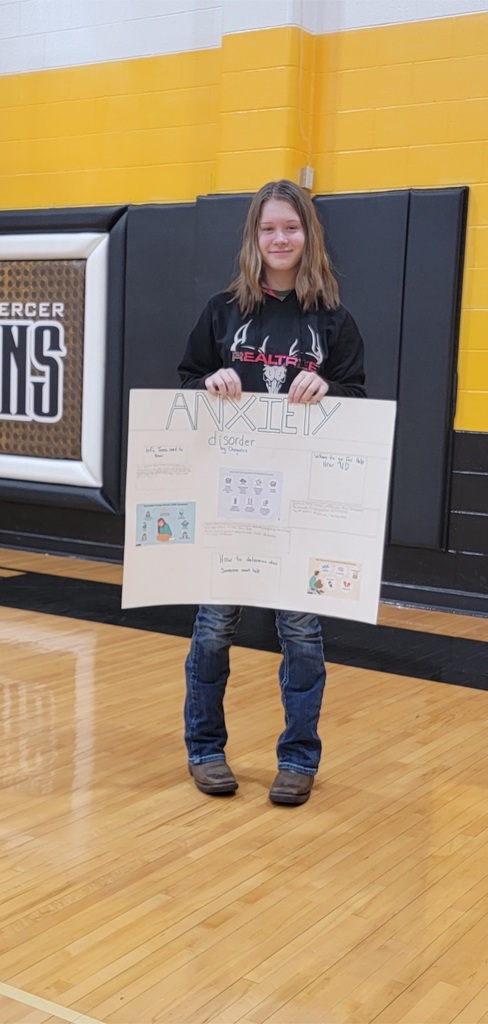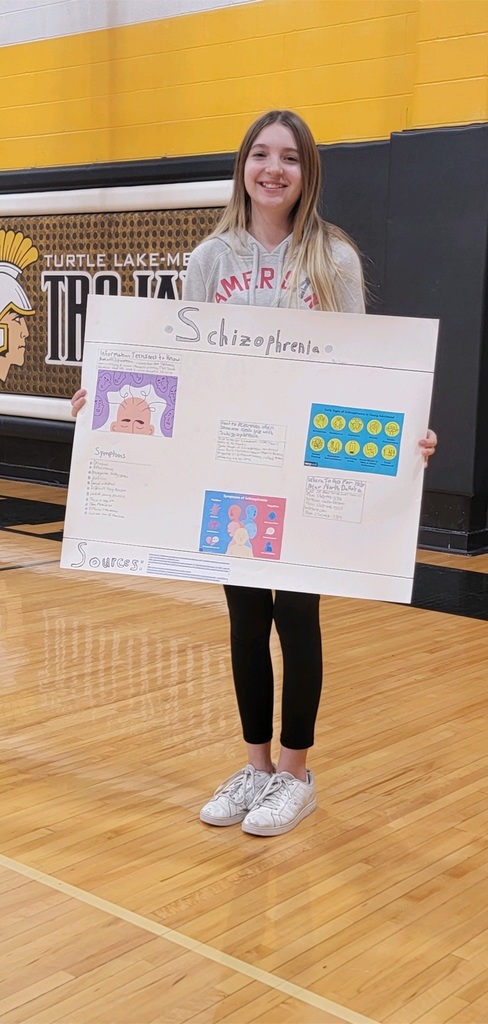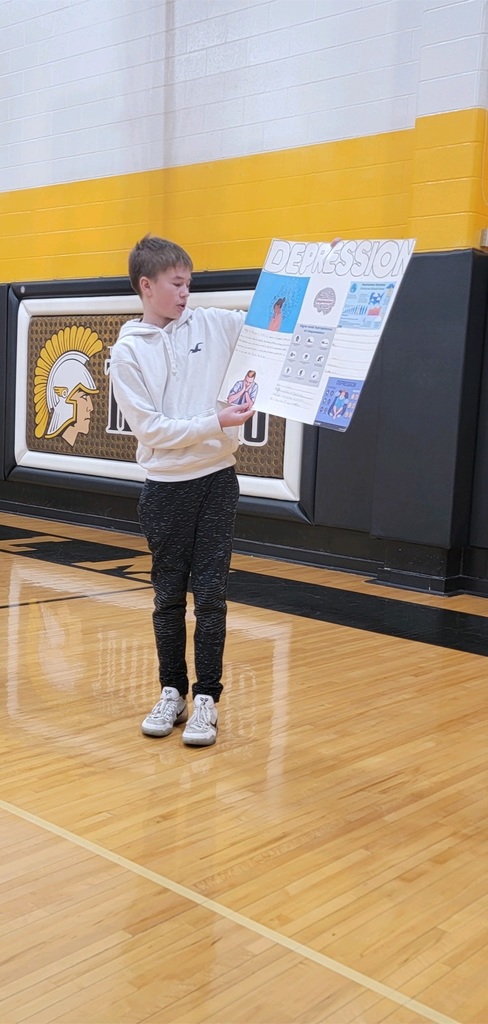 Kindergarten has been working on their step and kick! Ask your student "which foot is their dominant foot?".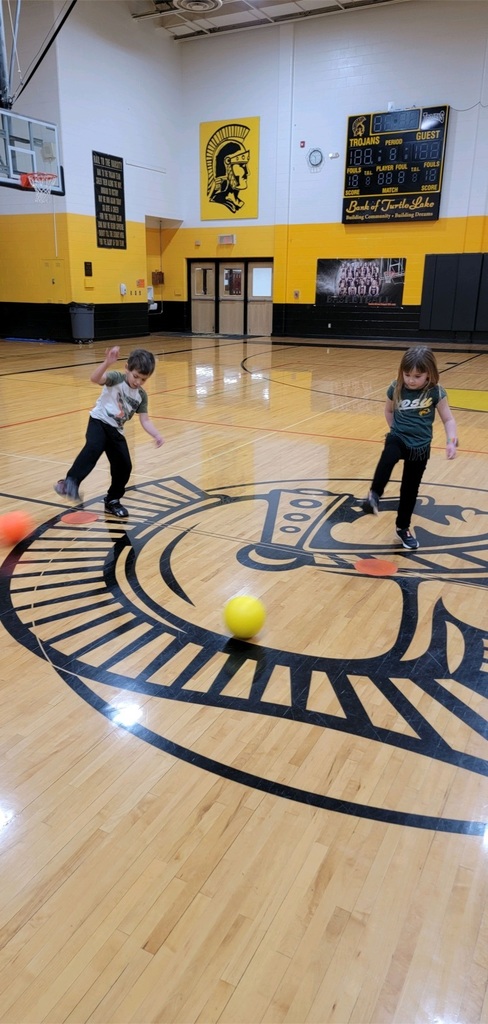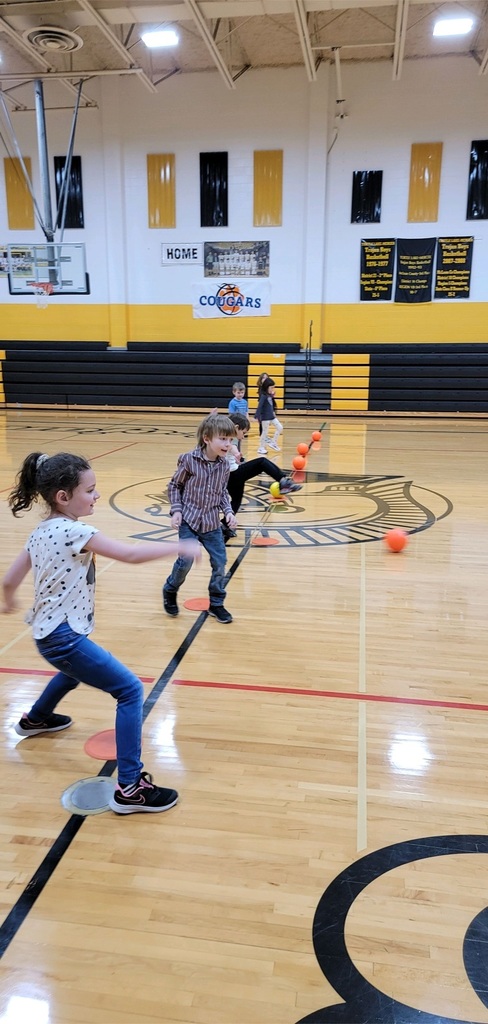 Tutoring for K - 6 students begins Monday, January 31st from 3:15-4:15. These forms are being sent home TODAY with all K - 6 students.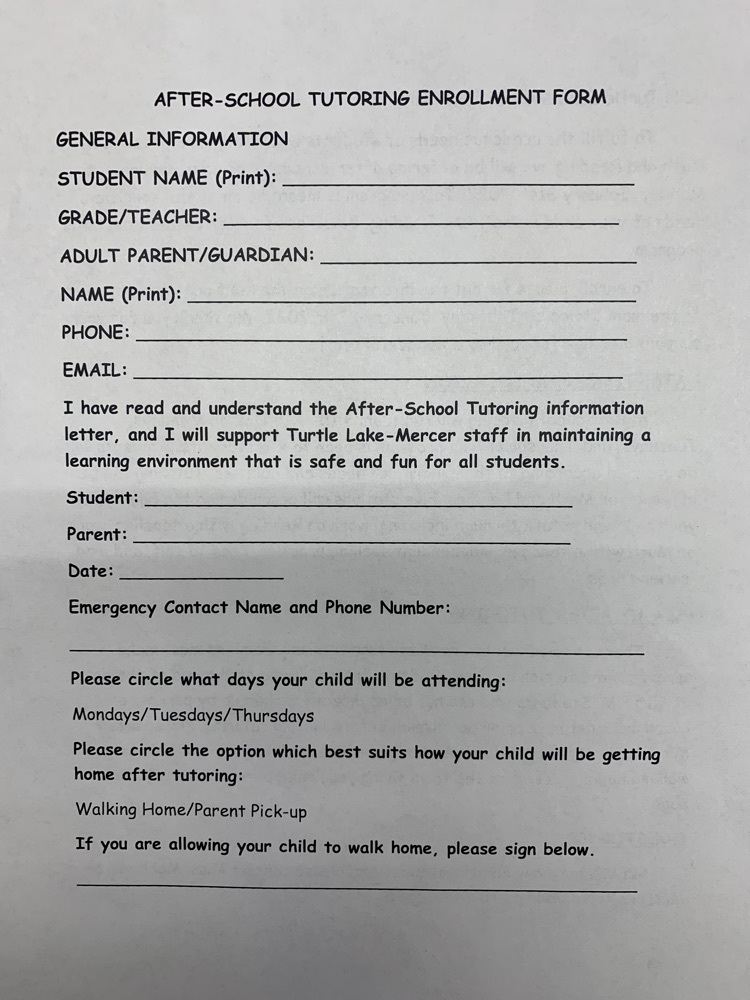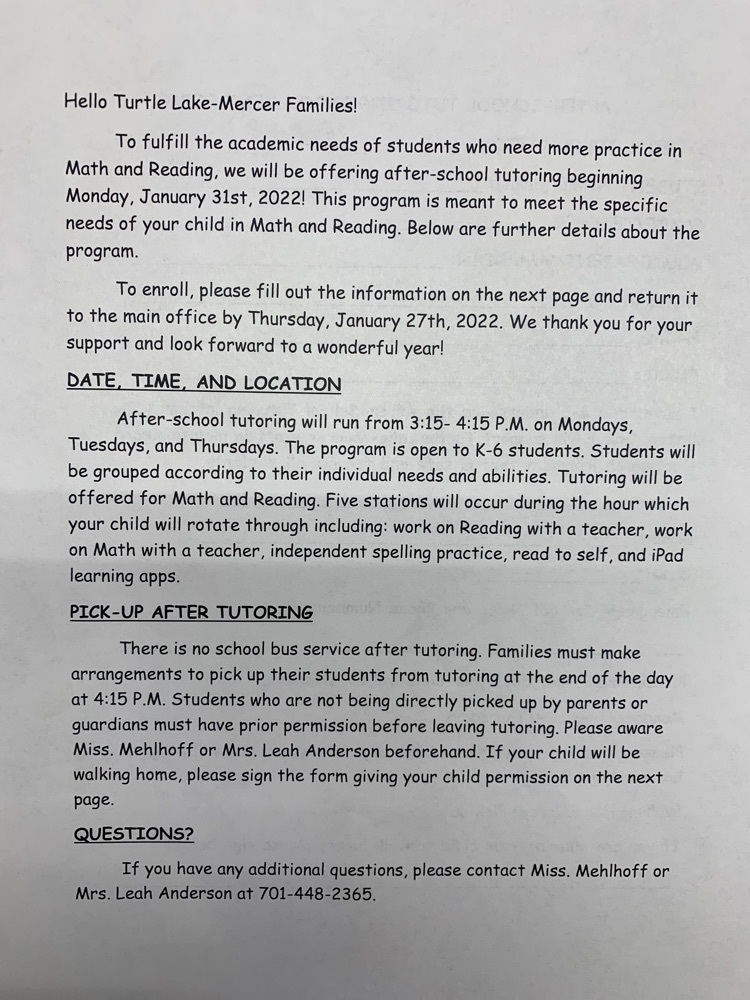 TL-M Student Council is hosting a SNOWBALL on Saturday, February 5th from 8:00-11:30 P.M. at the TL-M gym. 7th - 12th grade students from Turtle Lake - Mercer, McClusky, and Underwood are all invited to attend! Admission is $5/person.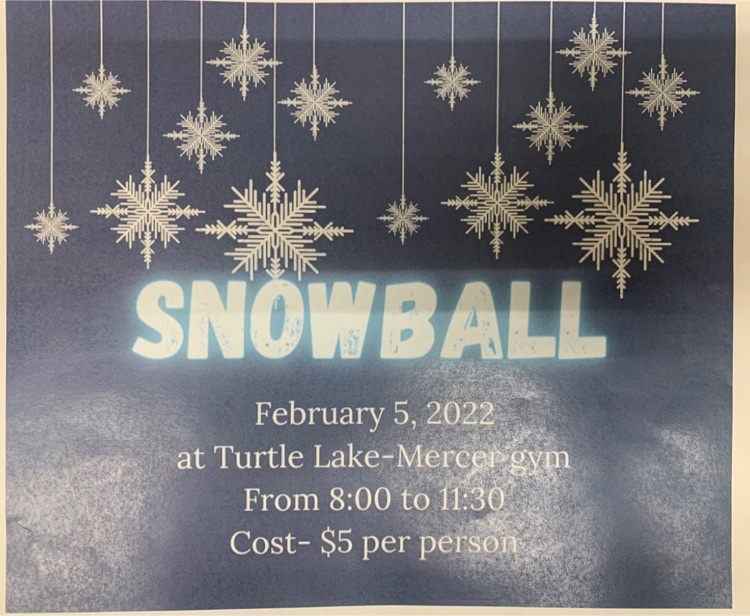 Senior, Ashlee Presser, presented on a 1944 Supreme Court Case, Korematso V. U.S., which dealt with Japanese American forced Internment Camps. Questions to ask these students are: 1. Were these camps legal? 2. Were there any internment camps in North Dakota?

Good morning! Roads around Mercer and Turtle Lake have some snow cover and scattered ice. Please give yourself extra time and slow down this morning.

4th grade OREO persuasive writing project. Questions to ask your student: What does "OREO"stand for?   What topic did you choose?   What are "strong"words?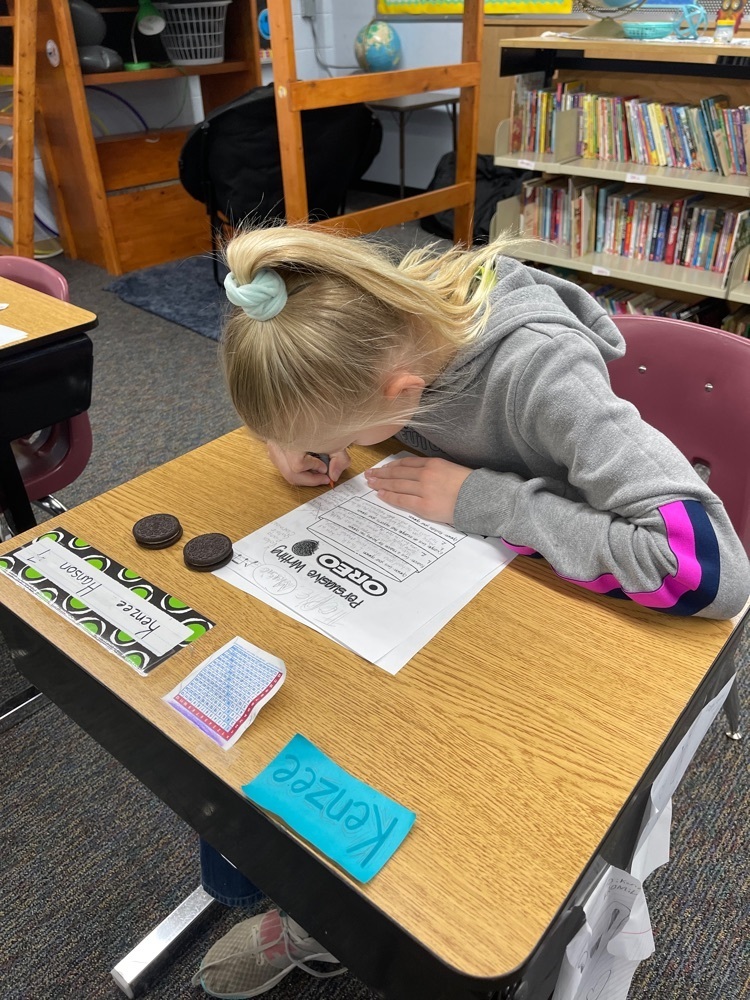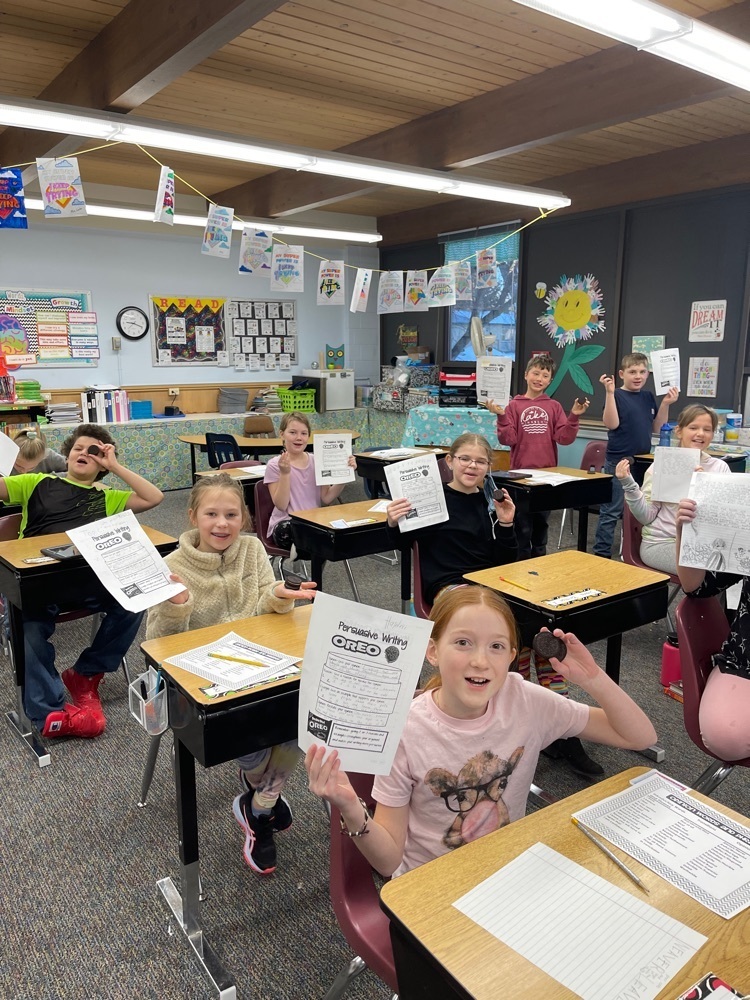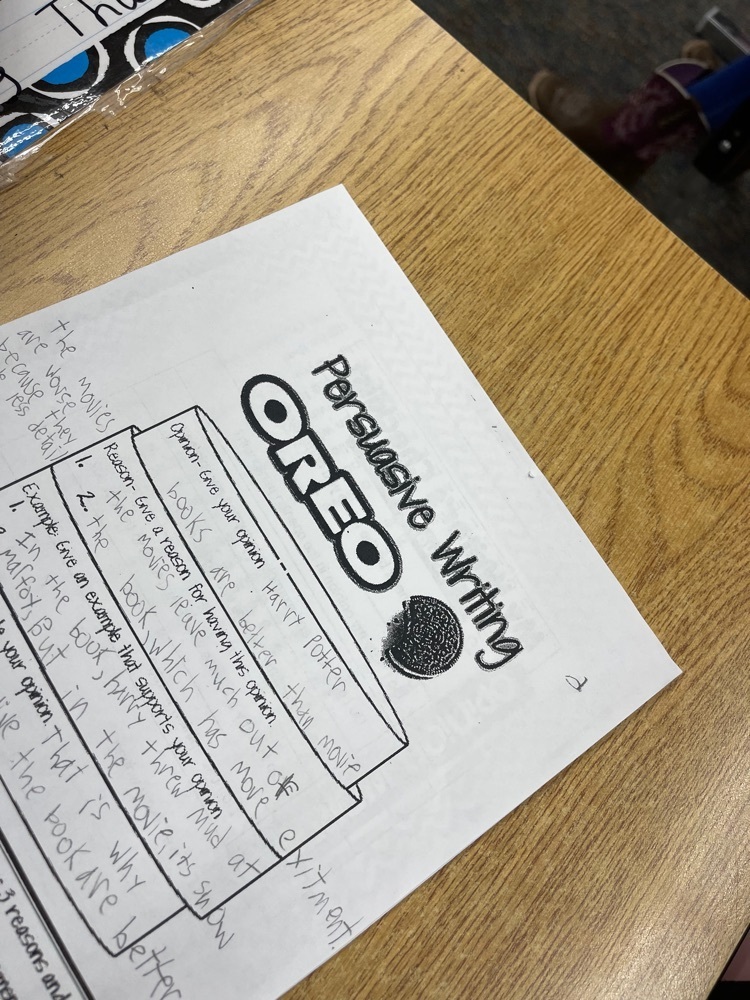 Turtle Lake - Mercer School has an immediate opening for a paraprofessional. For more information, please contact Sheila Schlafmann at 448-2365 or
sheila.schlafmann@k12.nd.us
. Applicants should submit a letter of application, resume, and three letters of recommendation. Position is open until filled.

First graders have been busy learning about place value. Questions to ask are: 1. Can you count the place value blocks in the picture for me? 2. In the number 83, is the 3 in the tens or ones place?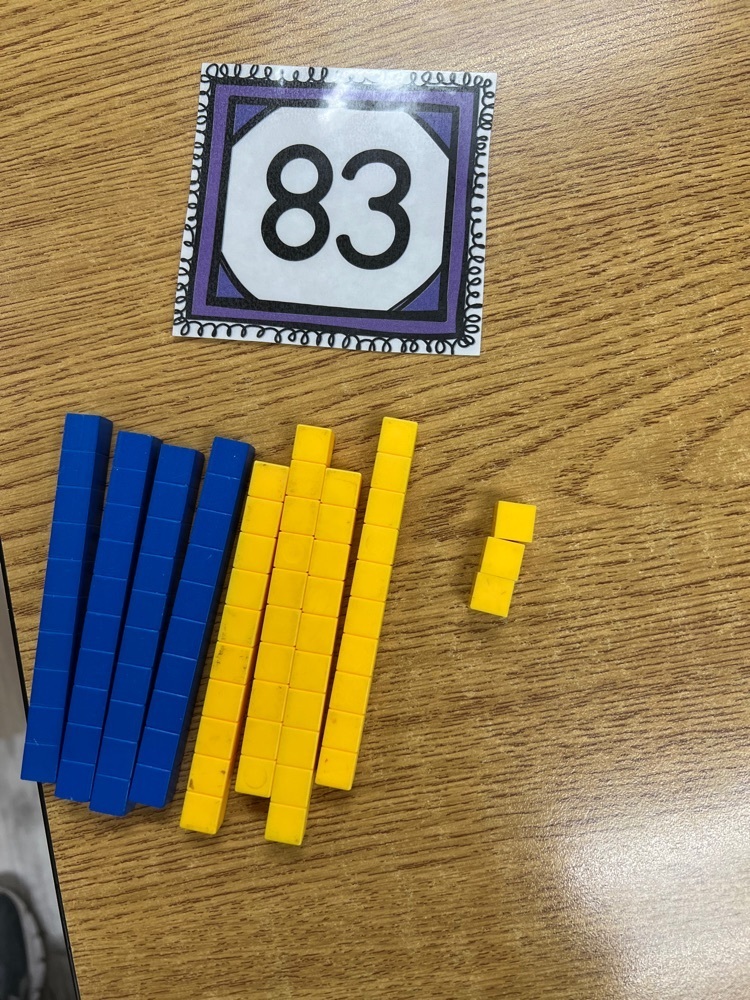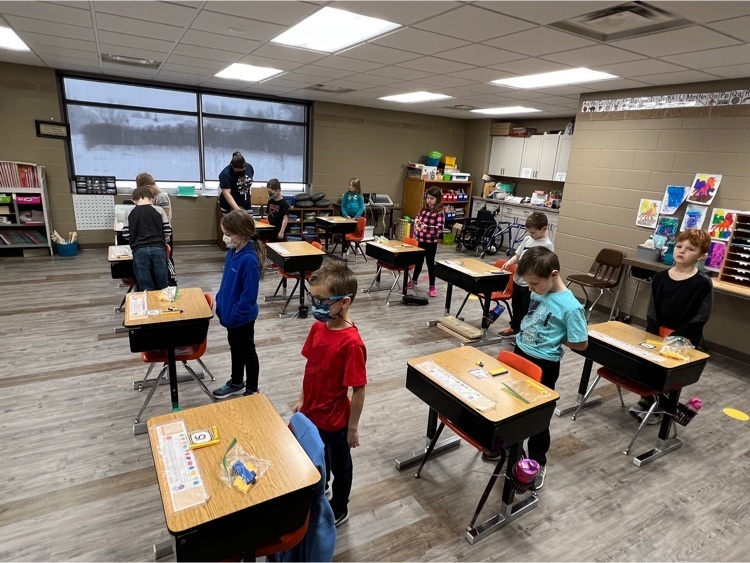 6th, 7th, and 8th graders from TL-M will be competing in The Future City Competition in Bismarck this Saturday. This year's competition is to design a city that has a circular (waste free) economy. Questions to ask these students: 1) What are some types of clean energy and transportation? 2) What is one benefit of a circular economy?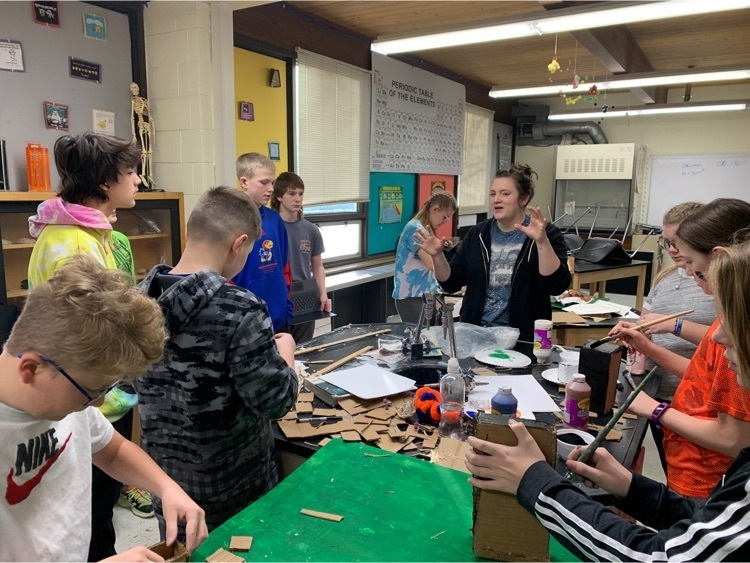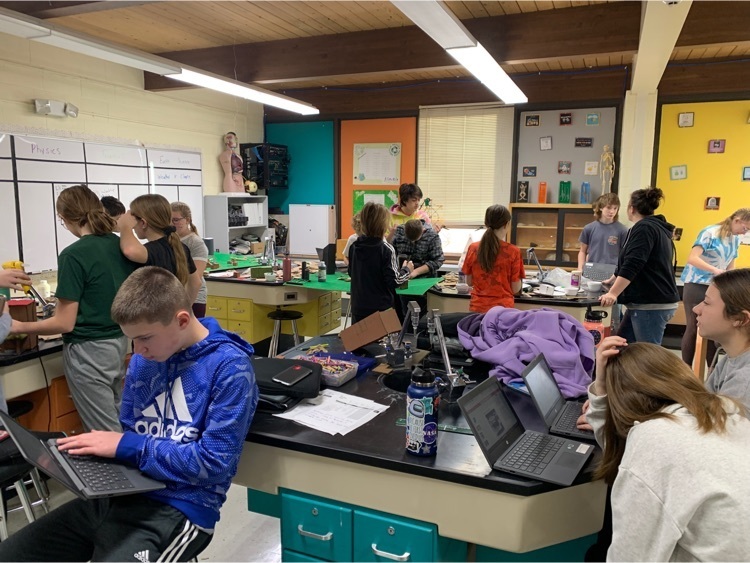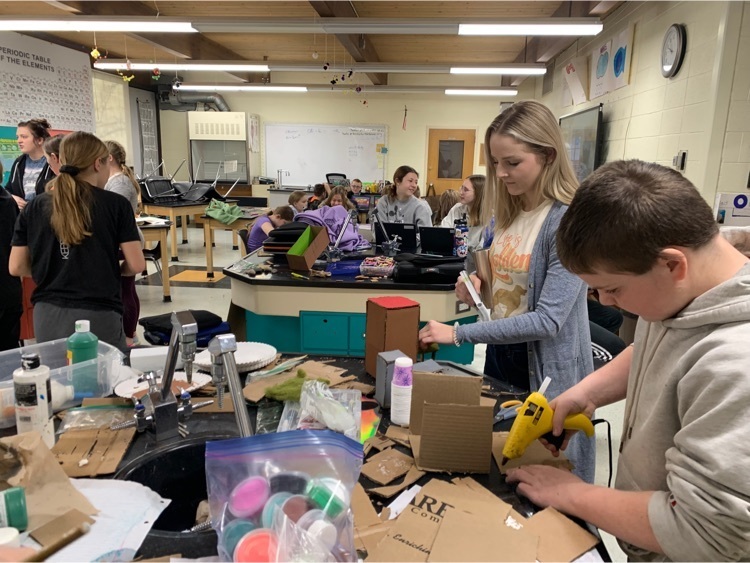 School and buses will run 1 hour late on Wednesday, January 19th to give everyone a little extra time to dig out and drive in the daylight. Doors will open at 9:00 A.M., teachers and staff report at 9:00, breakfast will be served, and there will be PreK.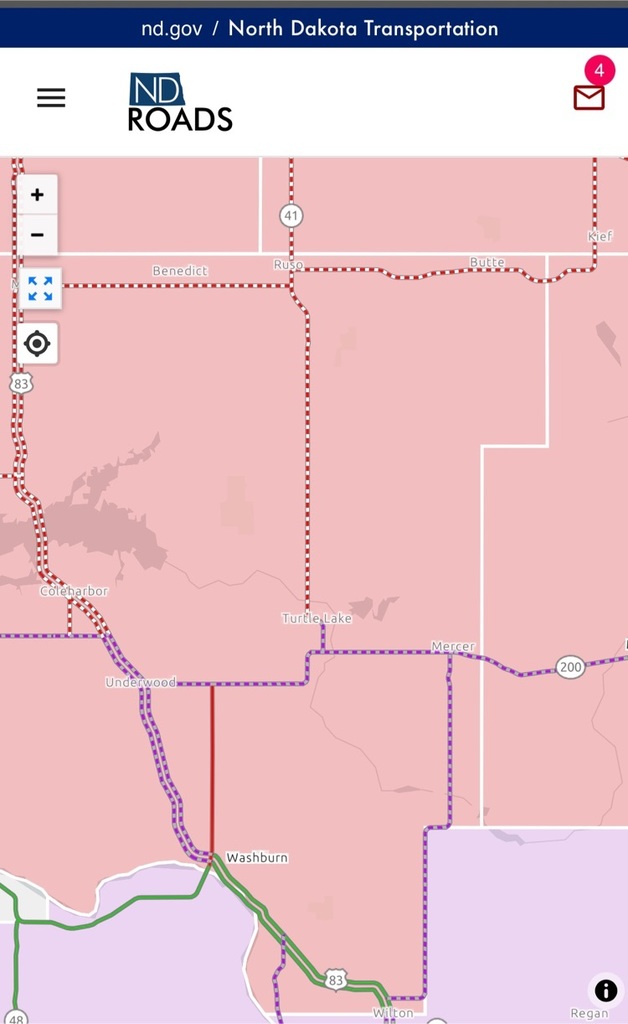 The GBB game vs. Washburn has been rescheduled to Monday, January 31st starting at 6:00 in Washburn. The BBB game vs. Washburn has been rescheduled to Thursday, February 10 starting at 6:00 (2 JV quarter followed by varsity) in Turtle Lake.

School is dismissing at 2:45 today (Tuesday, January 18th). Please communicate with your driver if your yard/road are not accessible.

All after school activities for Tuesday, January 18th, 2022 have been cancelled (practices, weight room, etc). Boys and girls basketball games against Washburn have been postponed, no date set. Bus drivers are on their way to the school, we are monitoring the road conditions and will update you on dismissal when they all arrive.

This week 2nd grade has learned all about Martin Luther King Jr. One of the activities we did was make a collaborative poster of him! A couple questions you can ask your student are: 1. Why is MLK important? 2. What is MLK's famous speech called?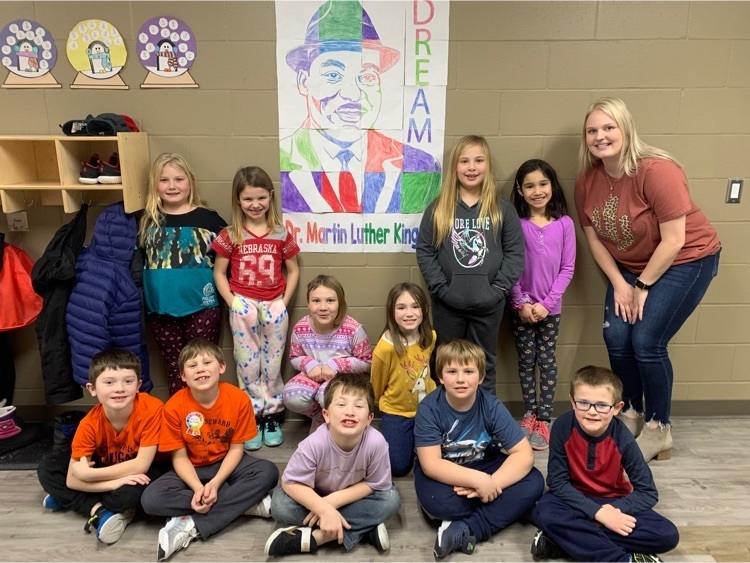 Mark your calendar for Thursday, February 10, 2022. TL-M Juniors and Seniors will be making calls for the annual Dollars for Scholars Phone-A-Thon. You may complete the attached pledge sheet and send in your donation before the phone-e-thon if you prefer. Thank you to the community for supporting scholarships for TL-M students!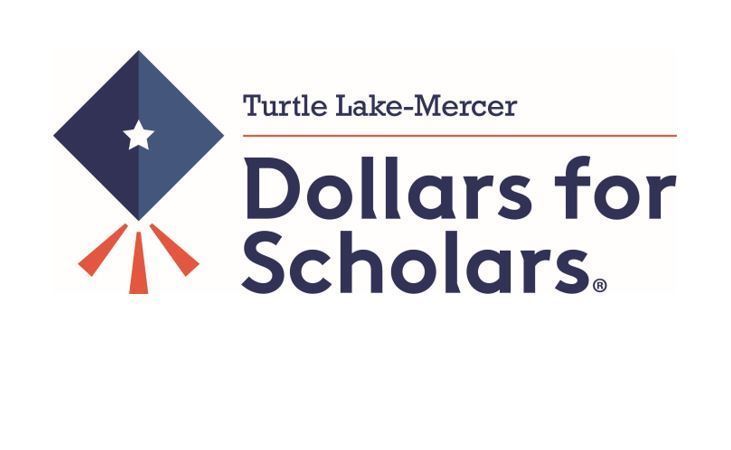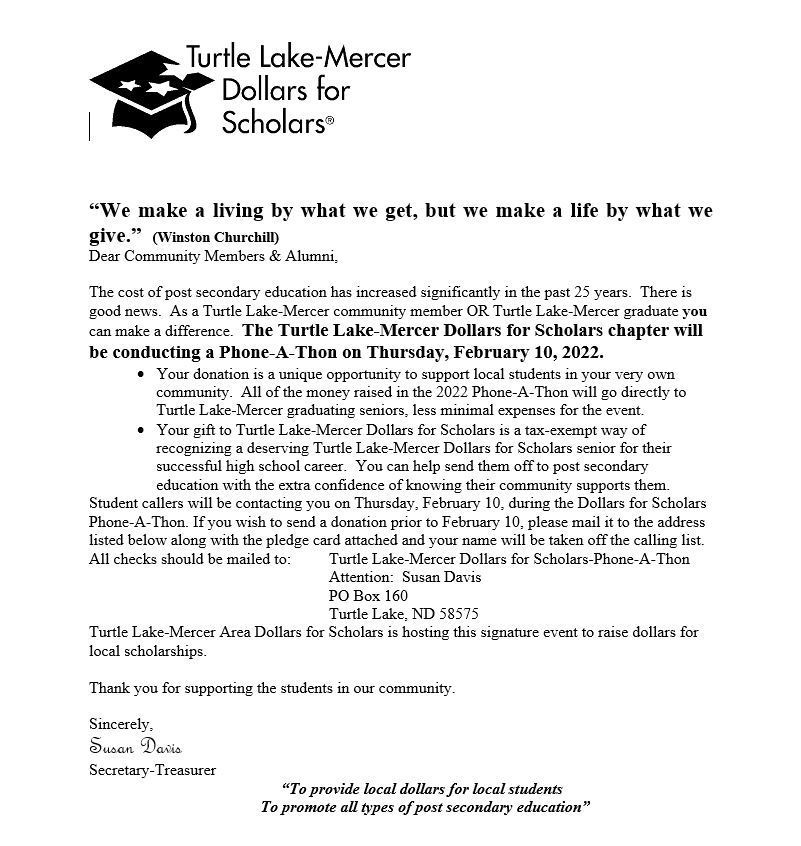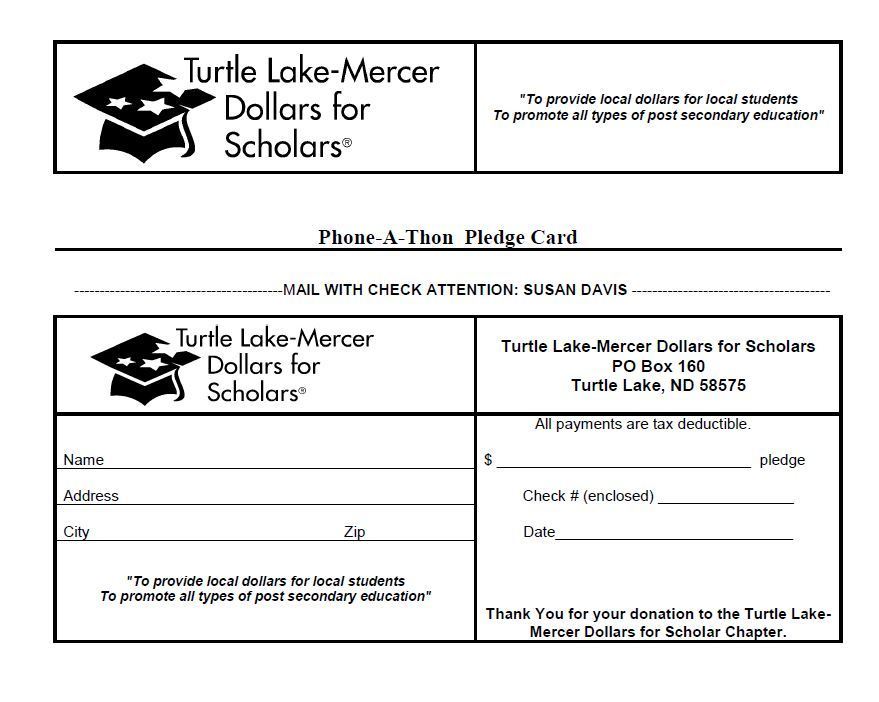 Forensic Science students are learning about fingerprints this week. Today they looked at their own fingerprints to determine what patterns they have. Some questions you can ask your students are: 'What are the 3 general fingerprint patterns?' and 'How many minutiae have to match in order for fingerprint experts to be absolutely certain two fingerprints match?'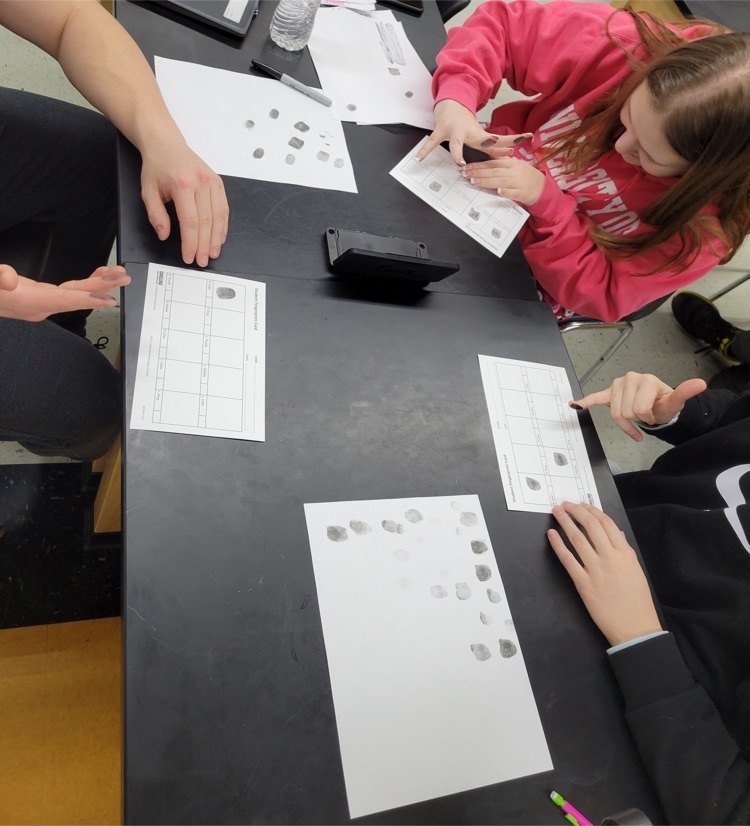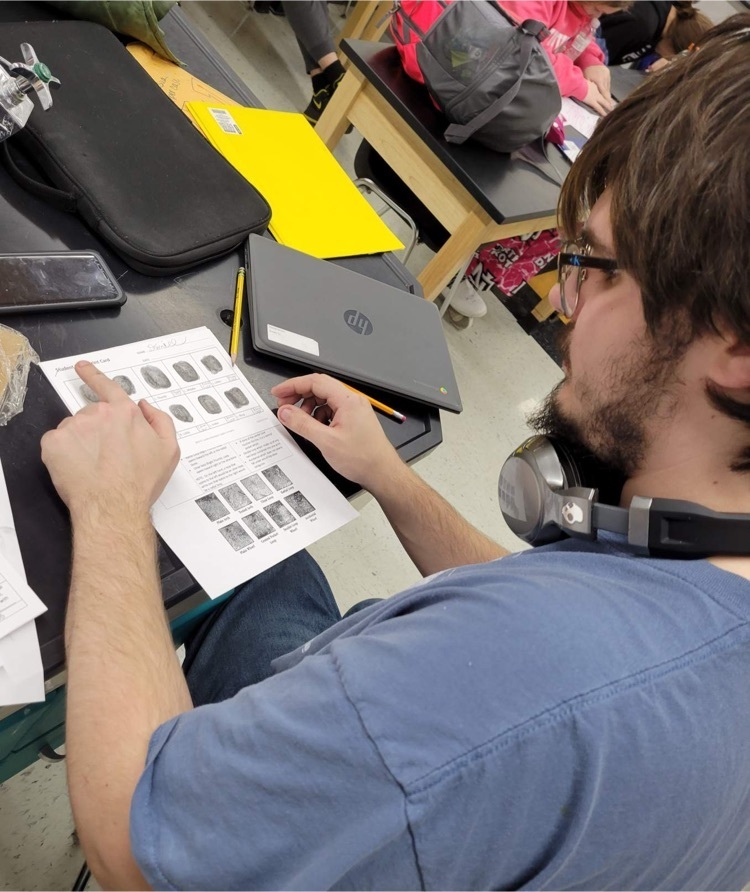 Turtle Lake - Mercer School is incredibly grateful for the generous donation in the amount of $10,000 from the Turtle Lake American Legion Post 133 towards our new playground project. Our school and community are fortunate to have the support of this GREAT service organization!