Thank you to all the businesses who decorated their store fronts for homecoming week! It was a close call but TruCommunity Bank wins first place 🥇 and McLean McHenry gets second 🥈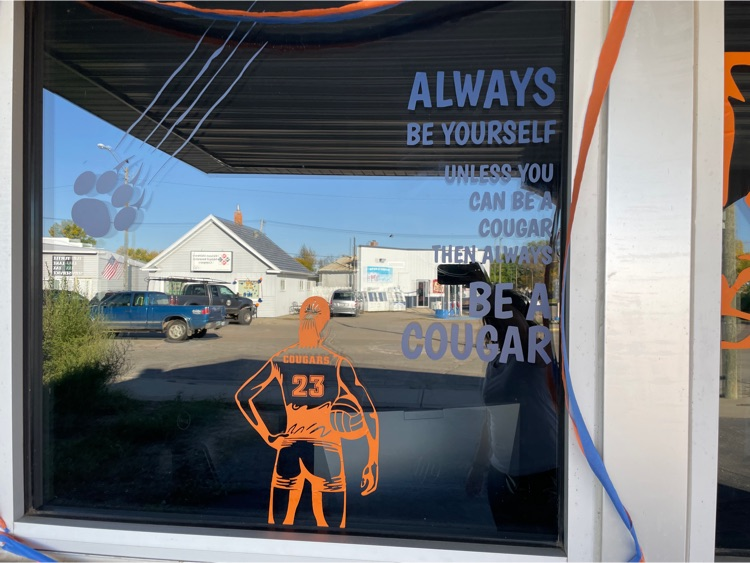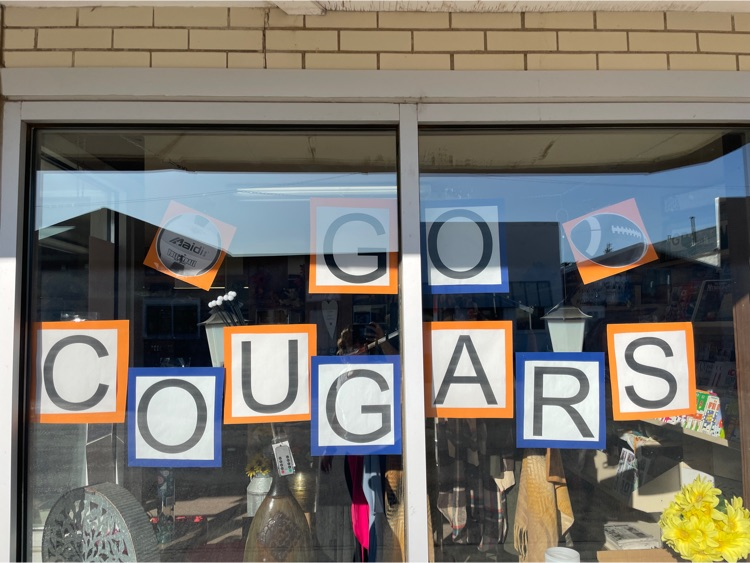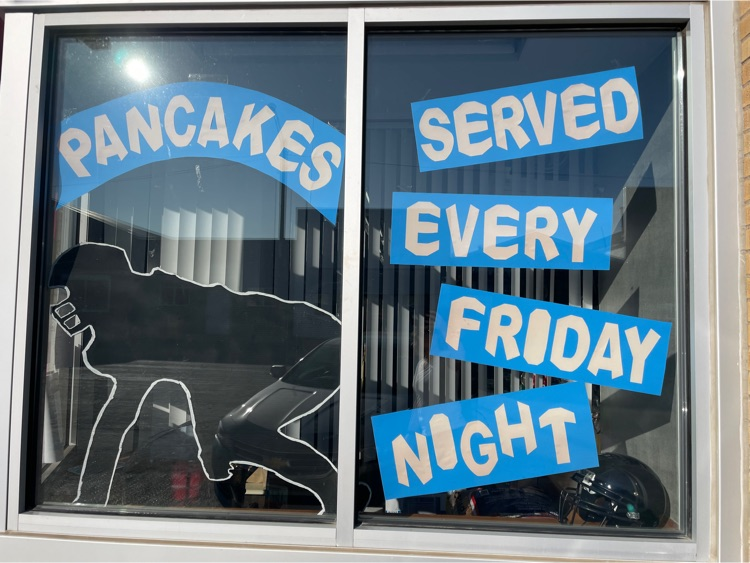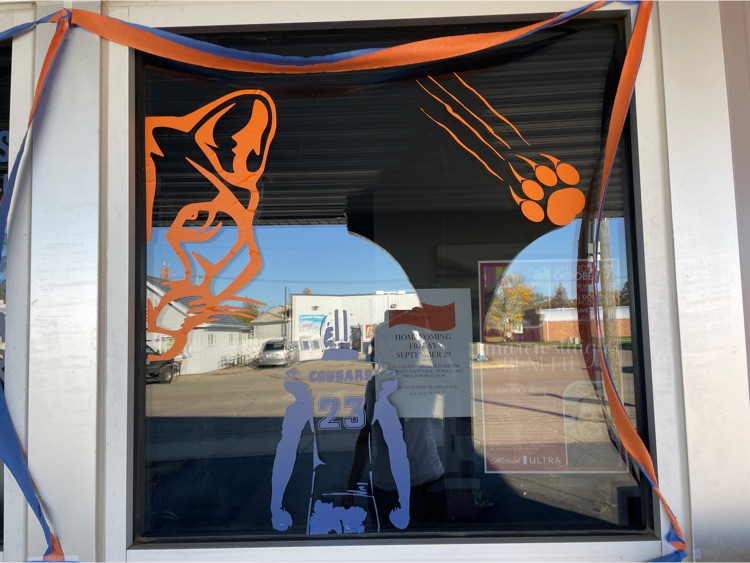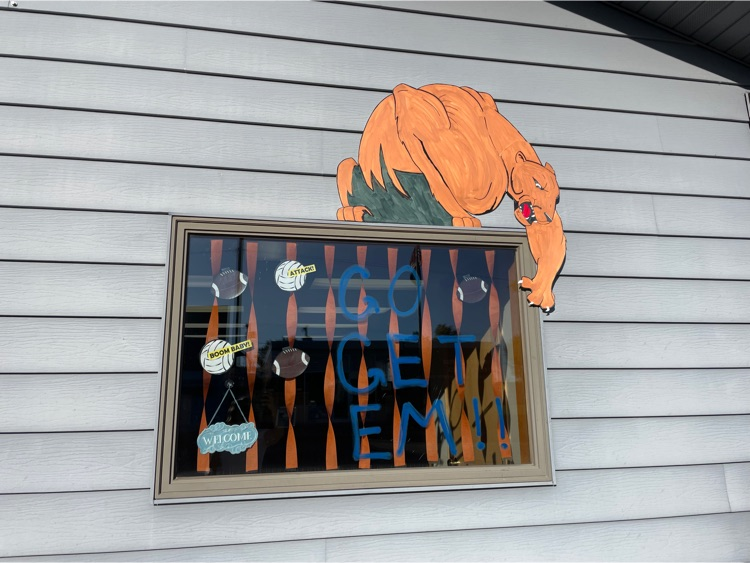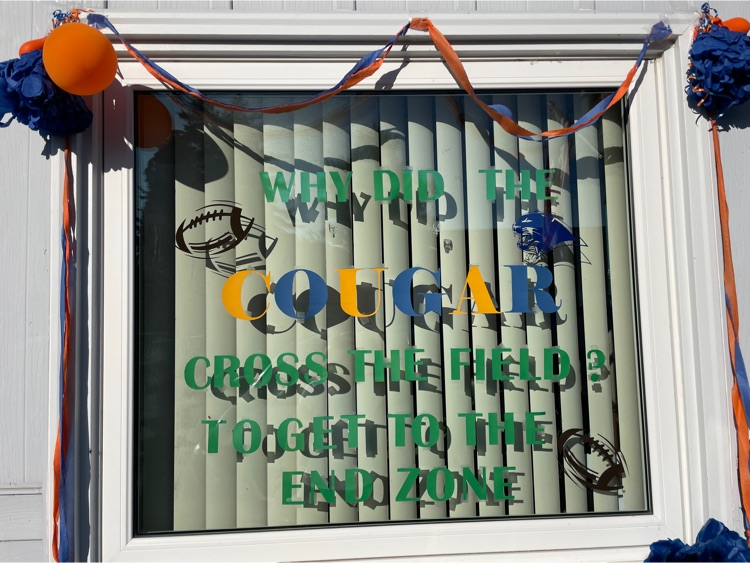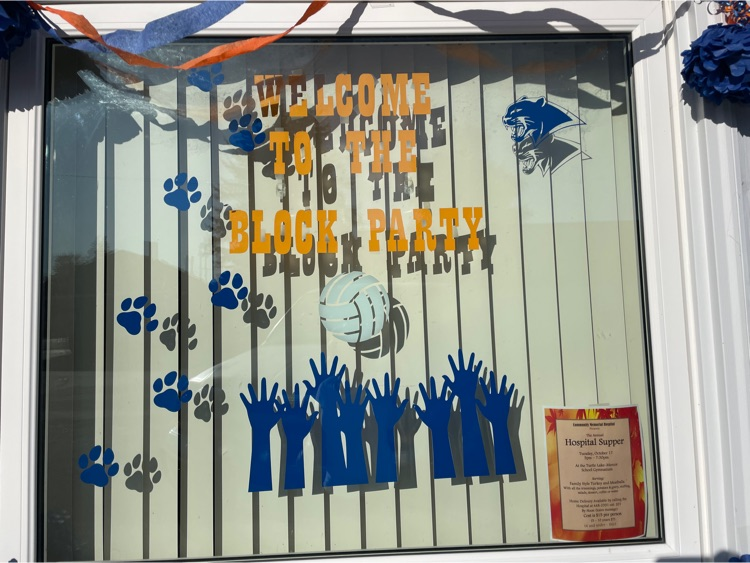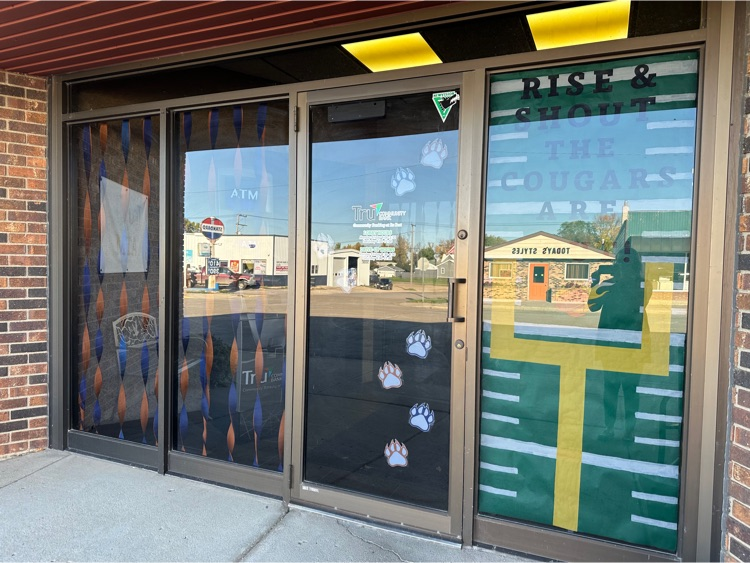 HOMECOMING EVENTS! Homecoming parade is in Underwood today at 1:00 PM. Pep Rally from 1:45-2:45 PM. Pep Band bus will load in Turtle Lake by music doors at 5:30 PM. Play in Underwood from 6:15-7:00 PM. Bus will return to Turtle Lake with instruments immediately after playing ends. Students staying for the game will need parent permission. Football game in Underwood vs Tioga at 7:00 PM. Homecoming Dance at Underwood after the football game until 11:30 PM. Doors lock at 10:00 PM. $5 per person to attend. Students attending the football game and/or dance will need to provide their own transportation.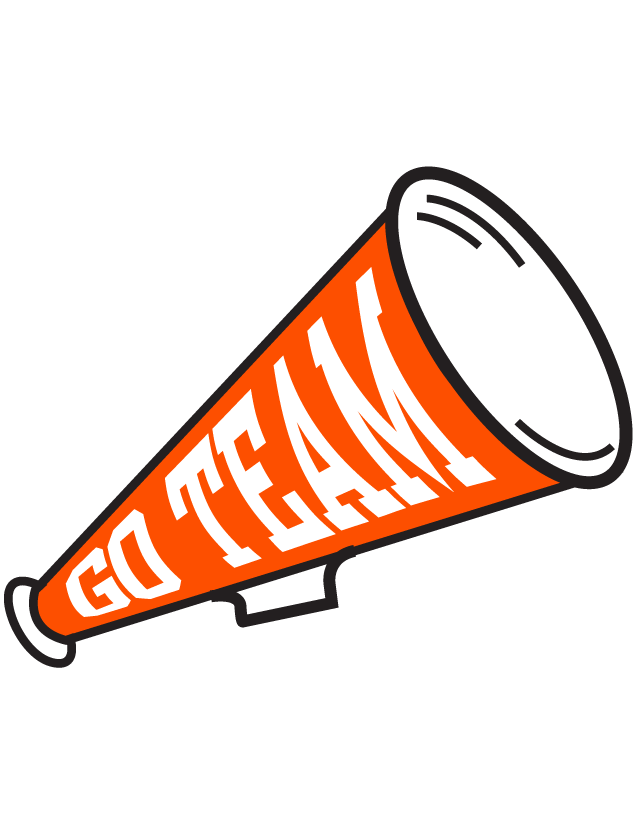 5th grade band learned what a duet is and practiced performing in front of an audience. They paired up with a student of a different instrument and practiced/performed the duet for their classmates. Ask your band student: What is a duet? What instruments sound good together? How do you behave during a performance?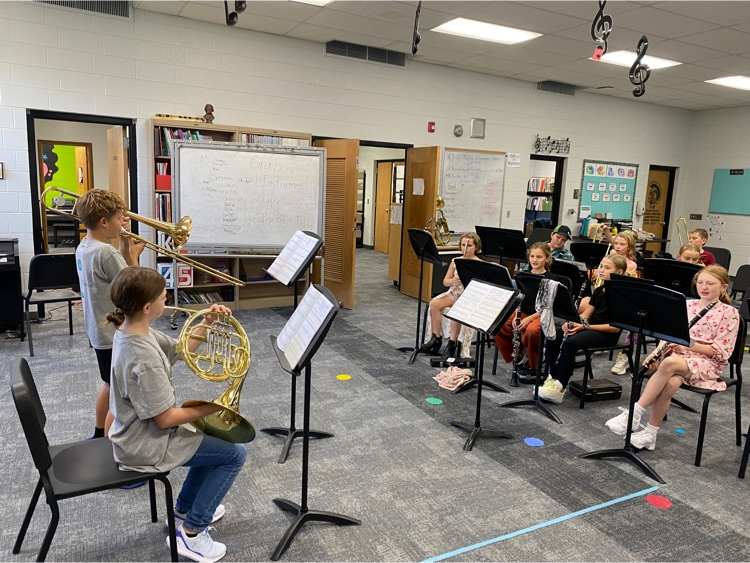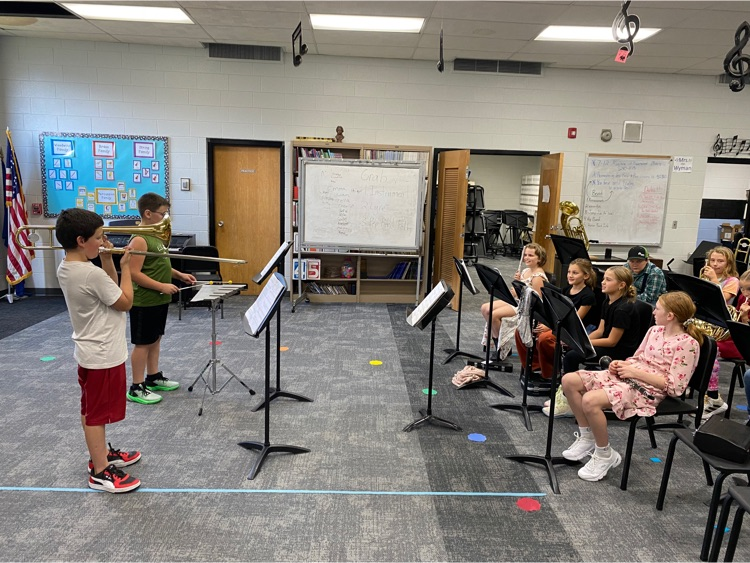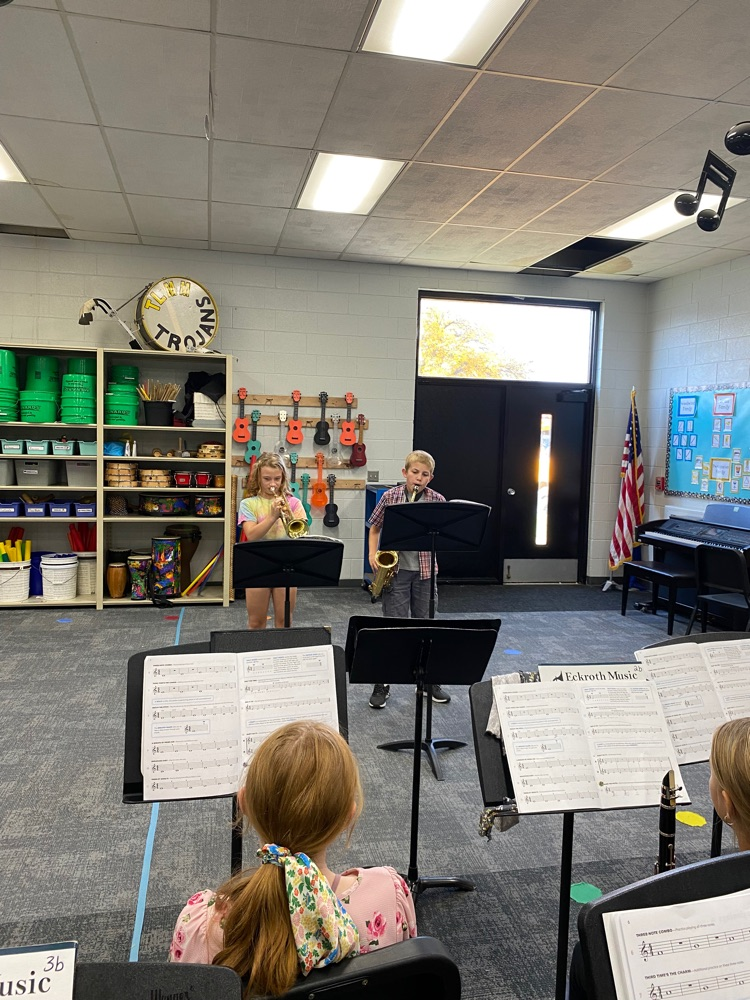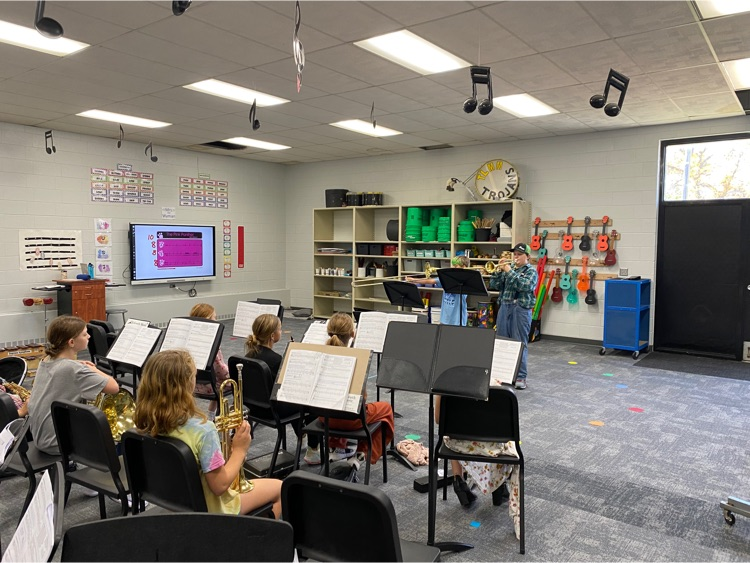 September has been a fun month in Mrs. Anderson's Prek to learn about all things Autumn. We had lots of fun with our apples and leaves themes. Some highlights were reading Johnny Appleseed, counting apples up on top, and going on a leaf hunt. Questions to ask: Where do apples grow? What color can apples be? What color are most leaves in the summer? What color can leaves change to in the fall?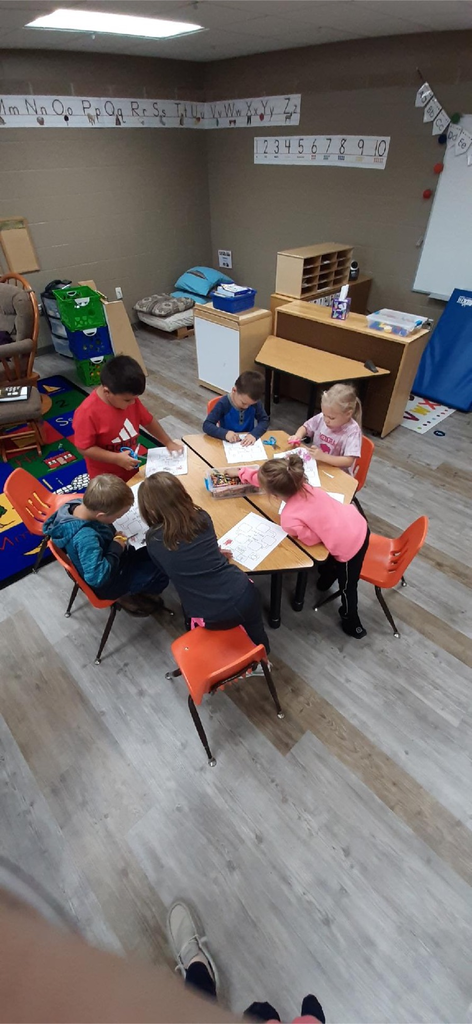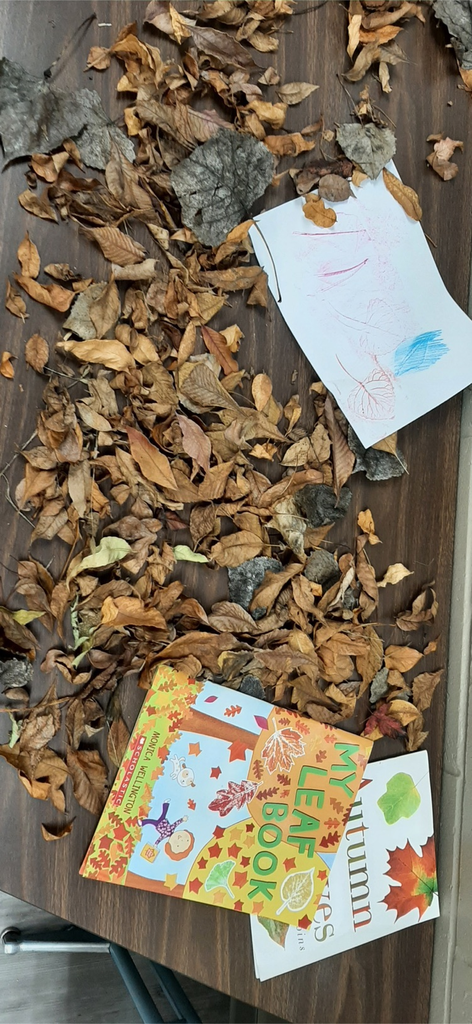 Homecoming door decorating theme was Decades! Check out each class's door!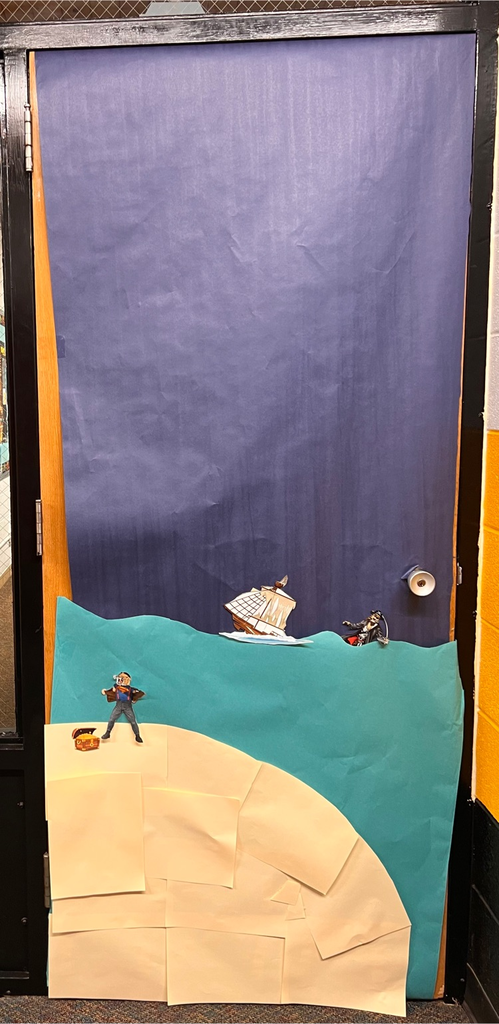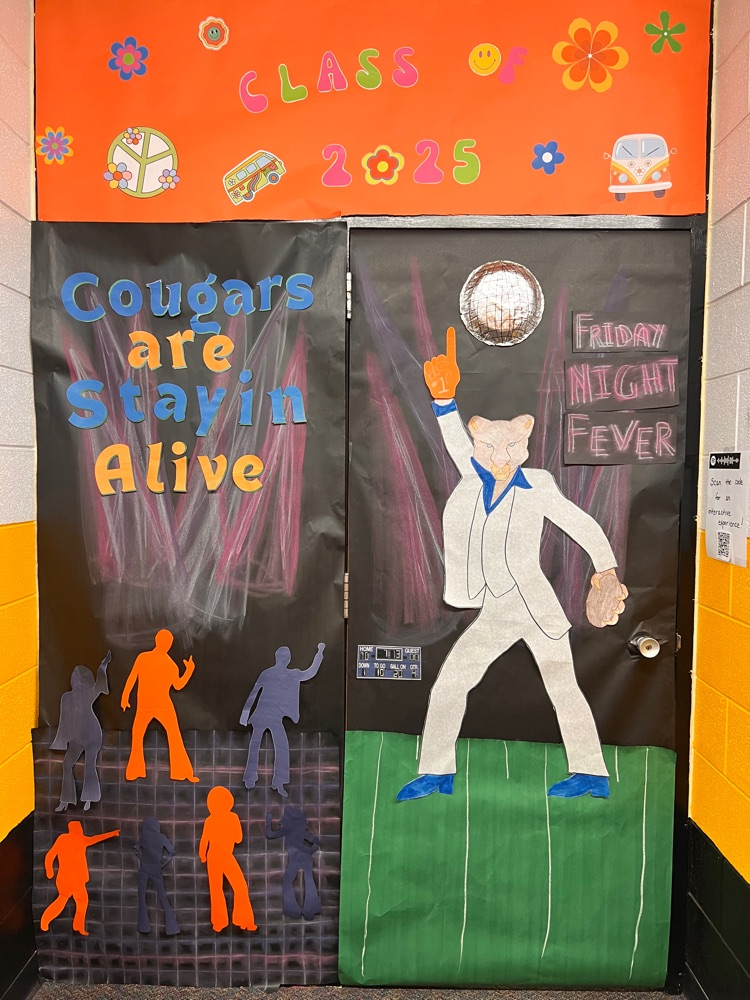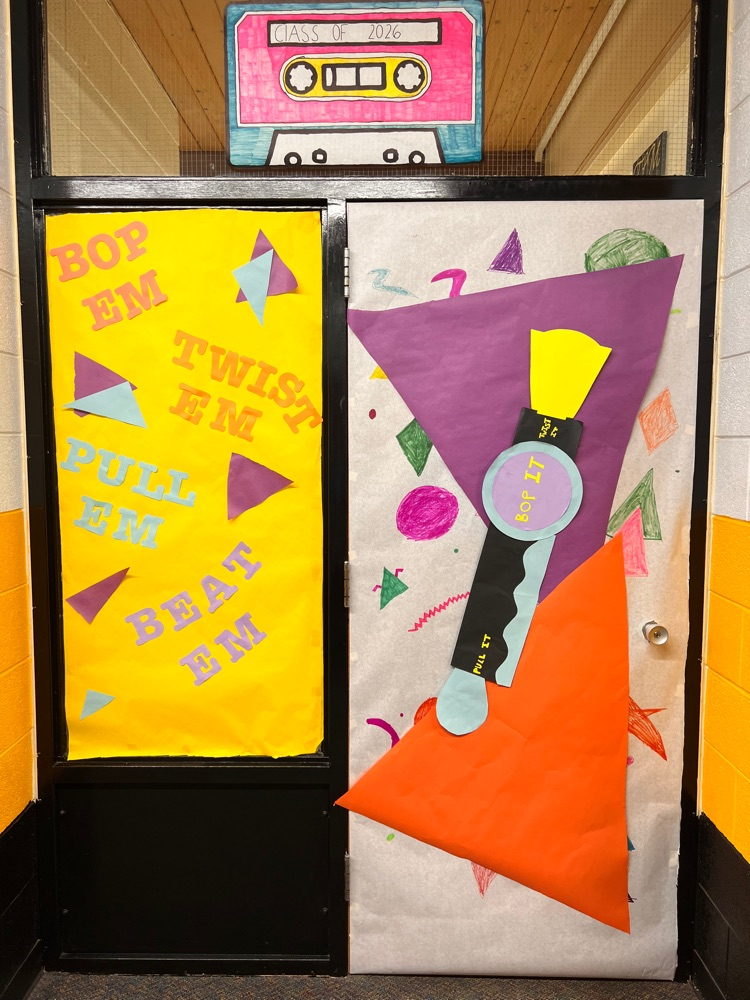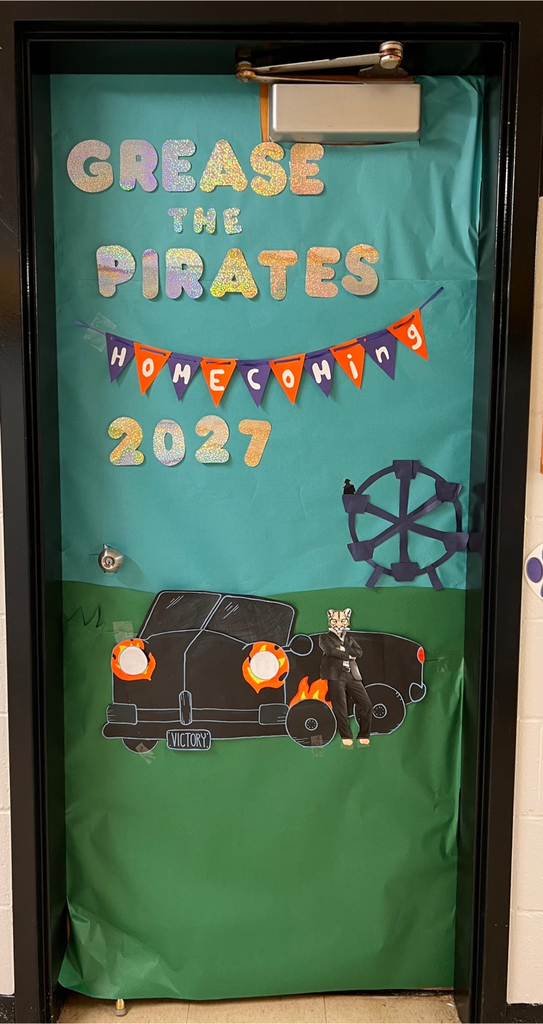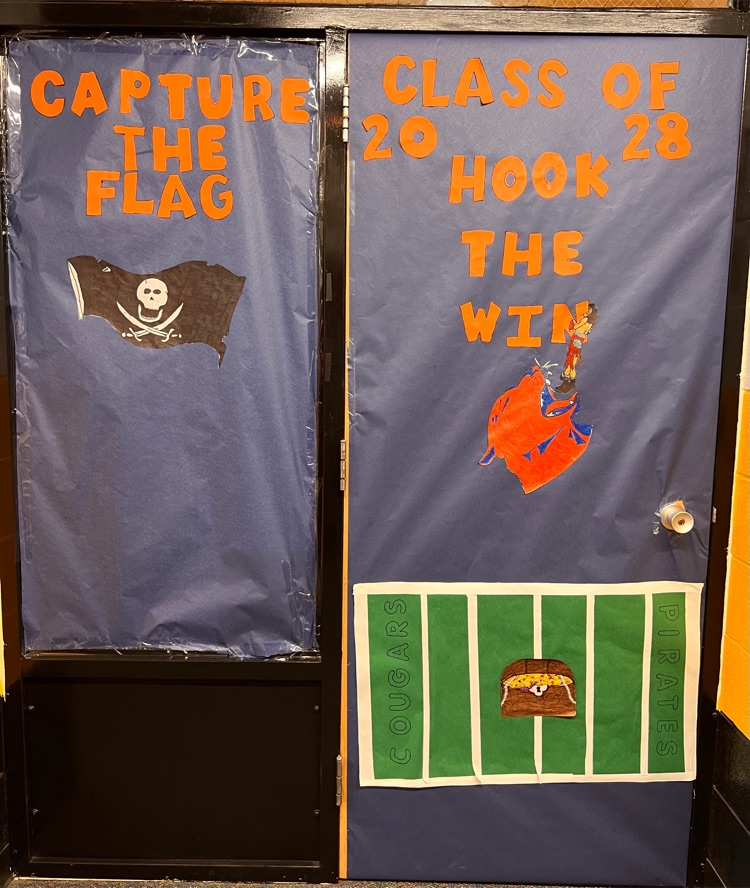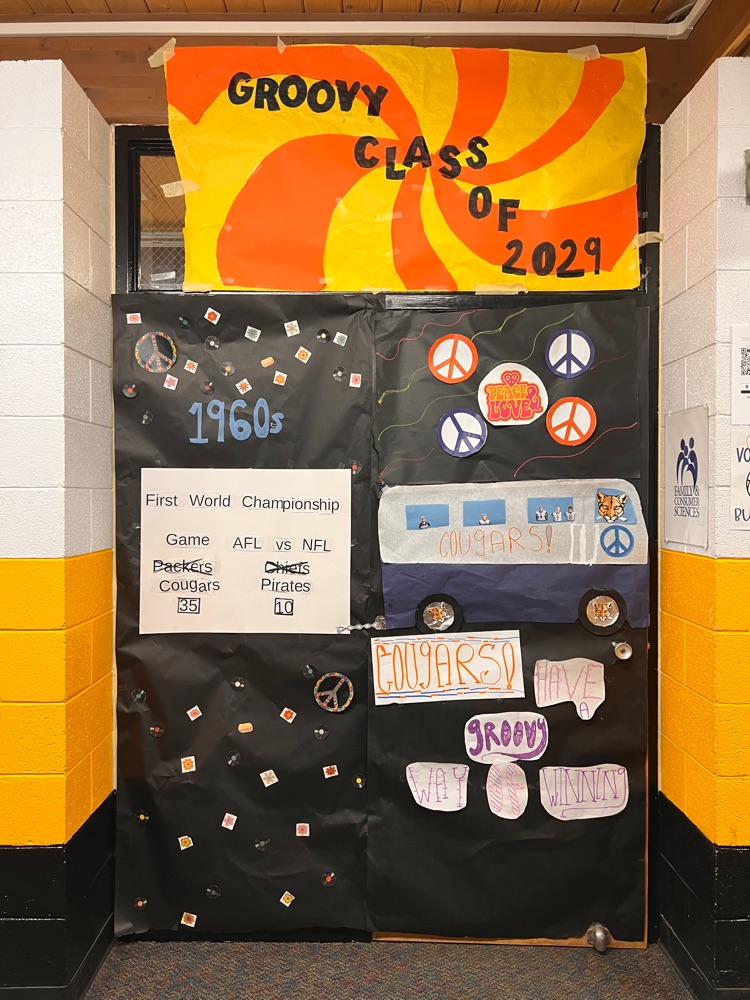 Homecoming Shirts arrive THURSDAY! Orders will be available for pick up at schools after 2:00 PM.

Myra Klein was a guest art teacher at Turtle Lake-Mercer School today. All the elementary classes worked with oil pastels to create some wonderful works of art. Miss Myra plans to come to Turtle Lake-Mercer School 2 days a month this year. She will be working with students in grades 7 through 12 tomorrow.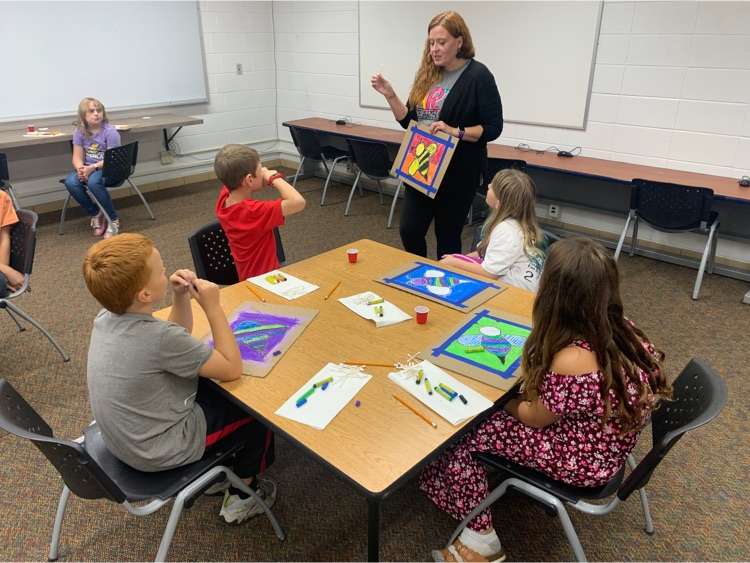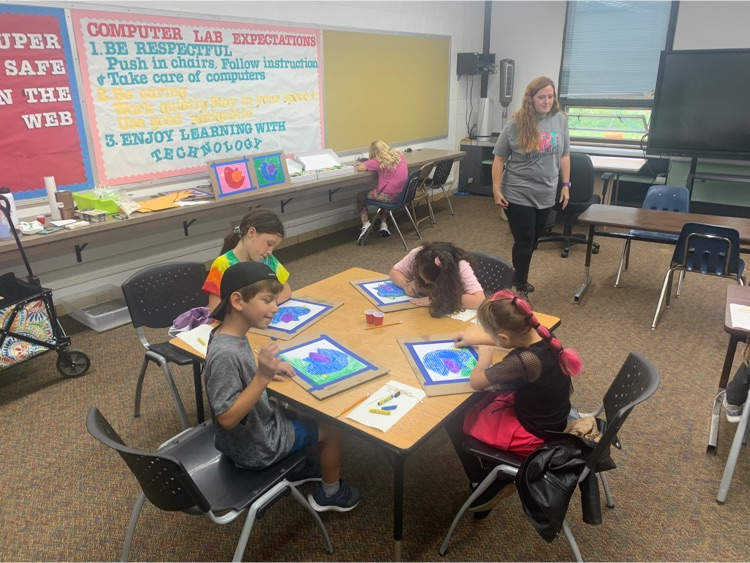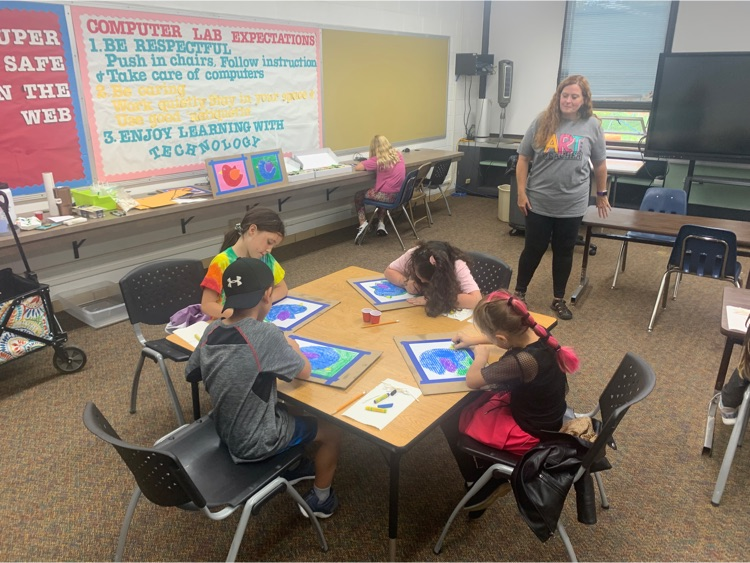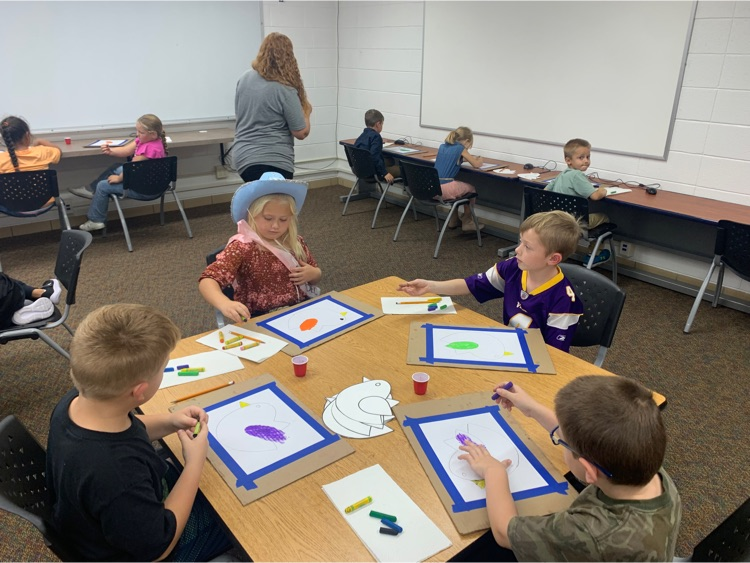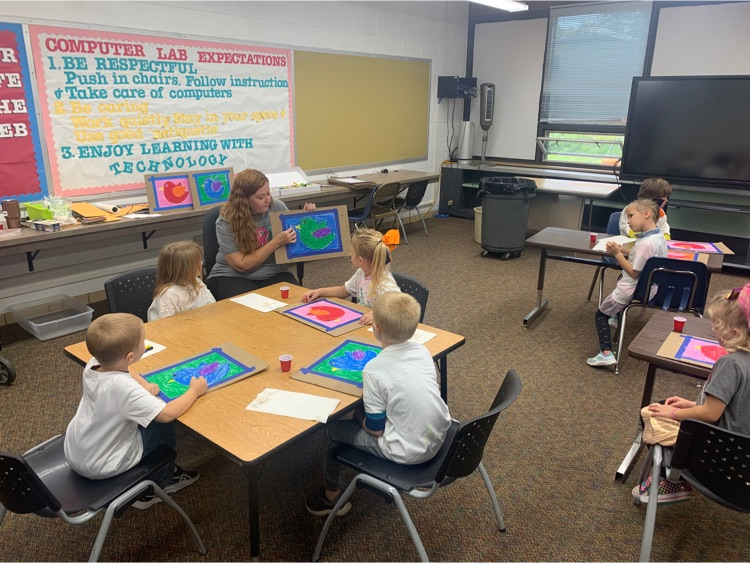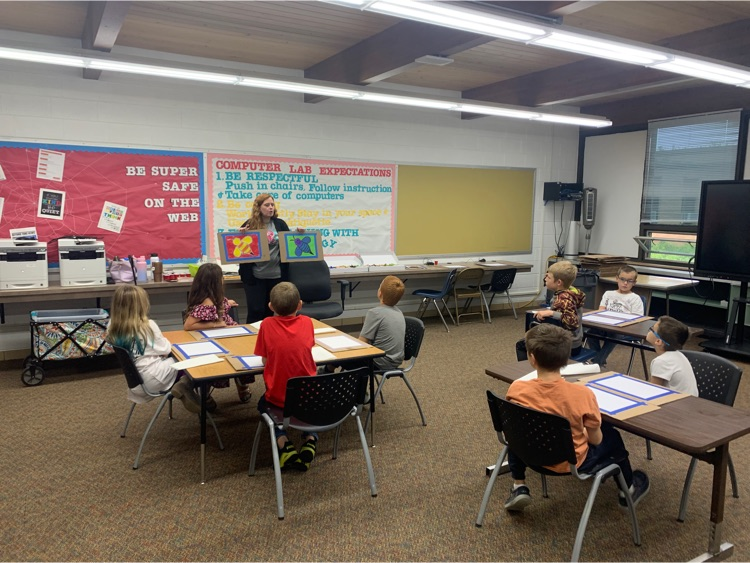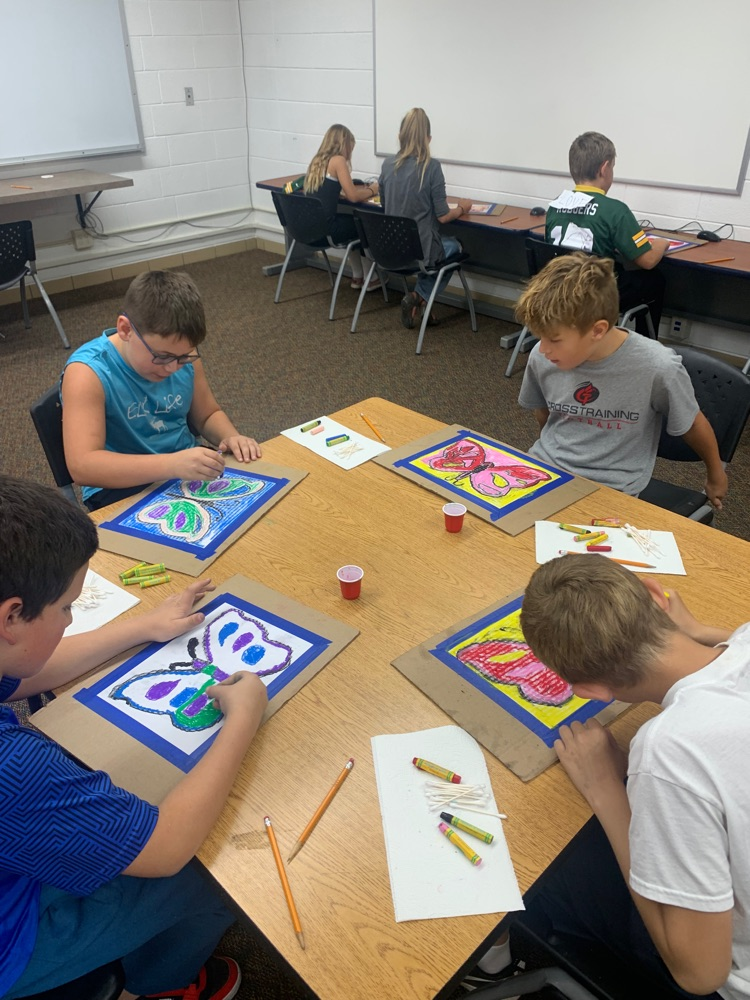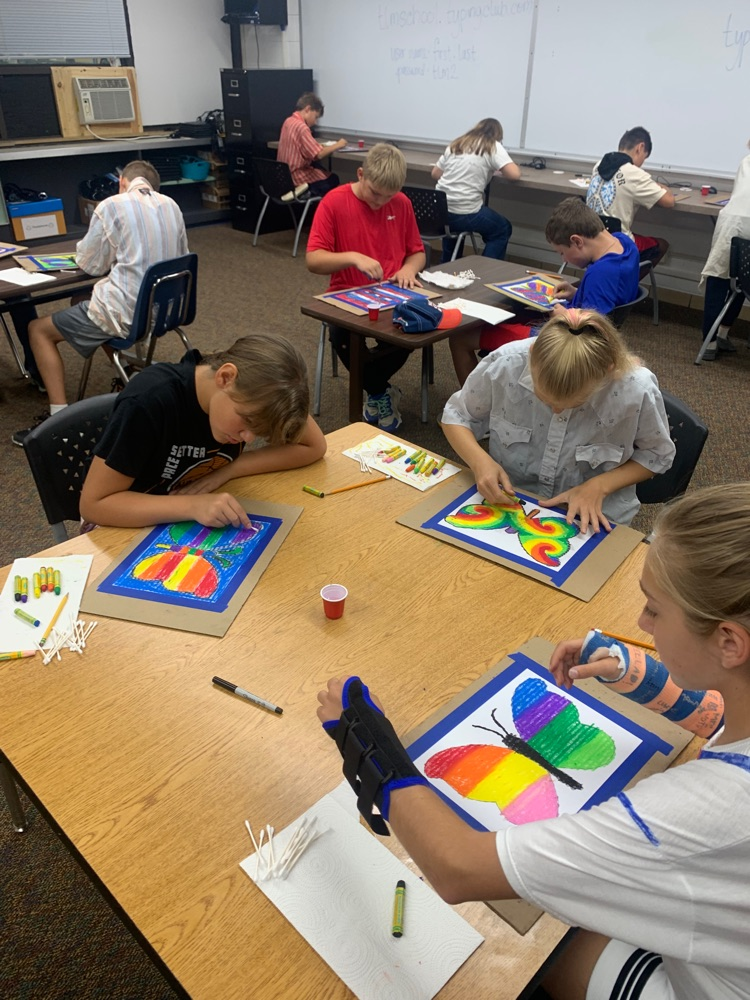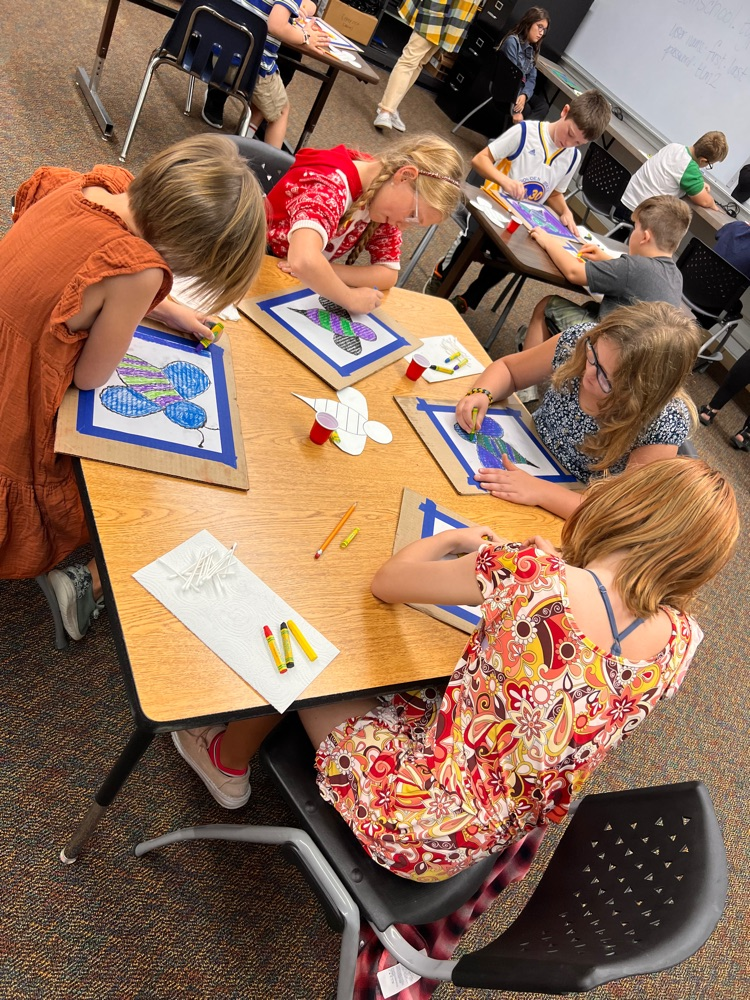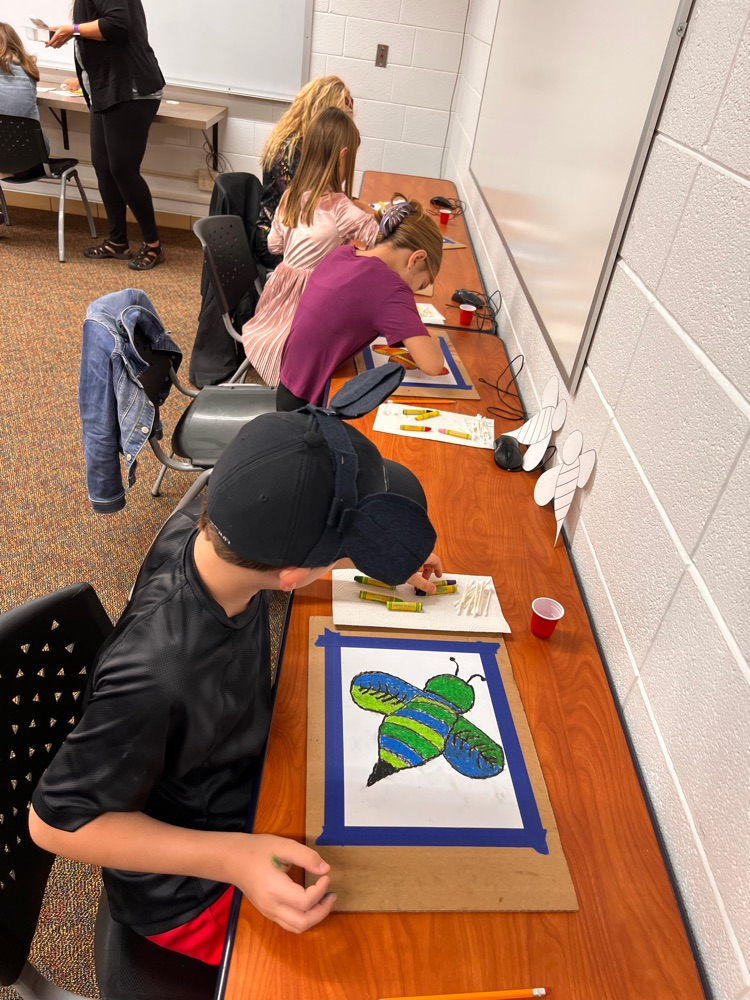 Ms. Kramer's 5th grade PE class is learning a new game and what major muscles we work while using our scooters. Questions to ask: Where are your hamstrings and quads located on the body? What do we use our quads for? What do we use our hamstrings for? How many muscles make up the hamstrings and quads?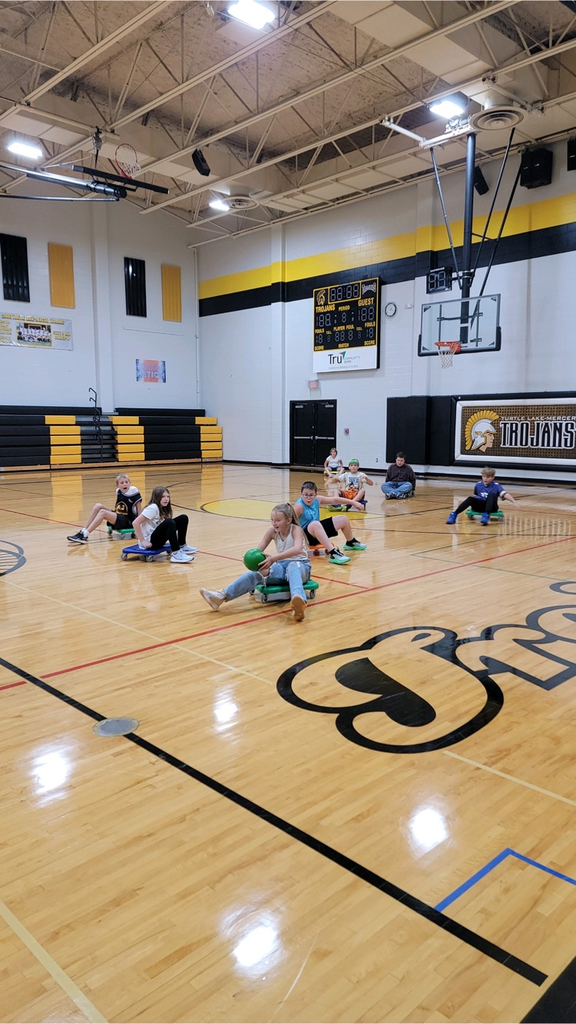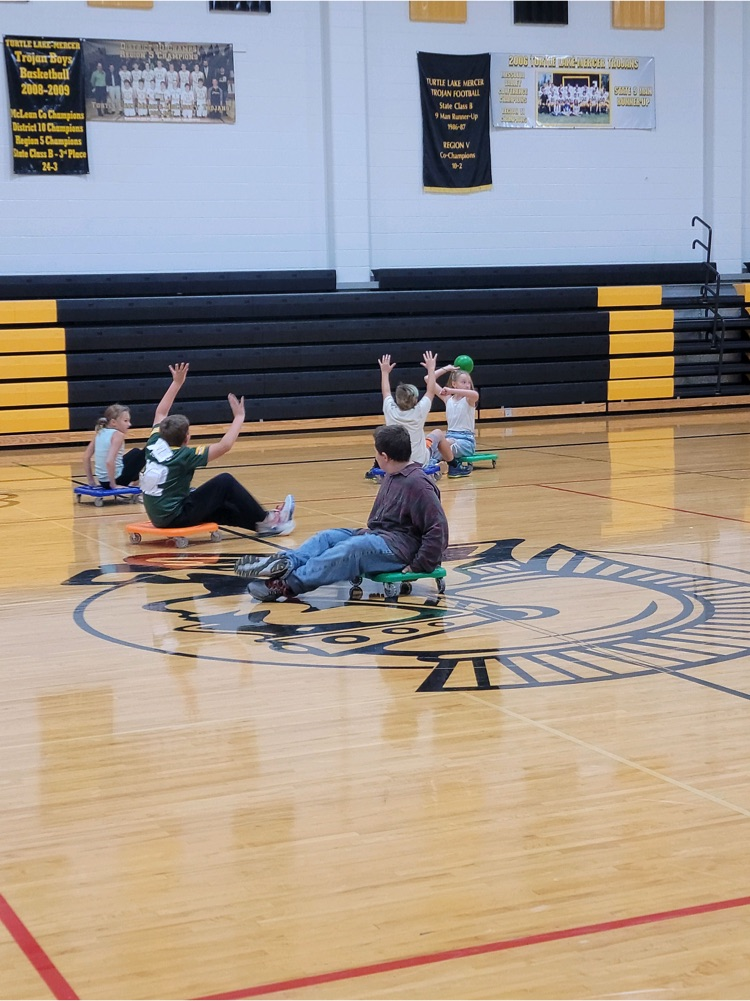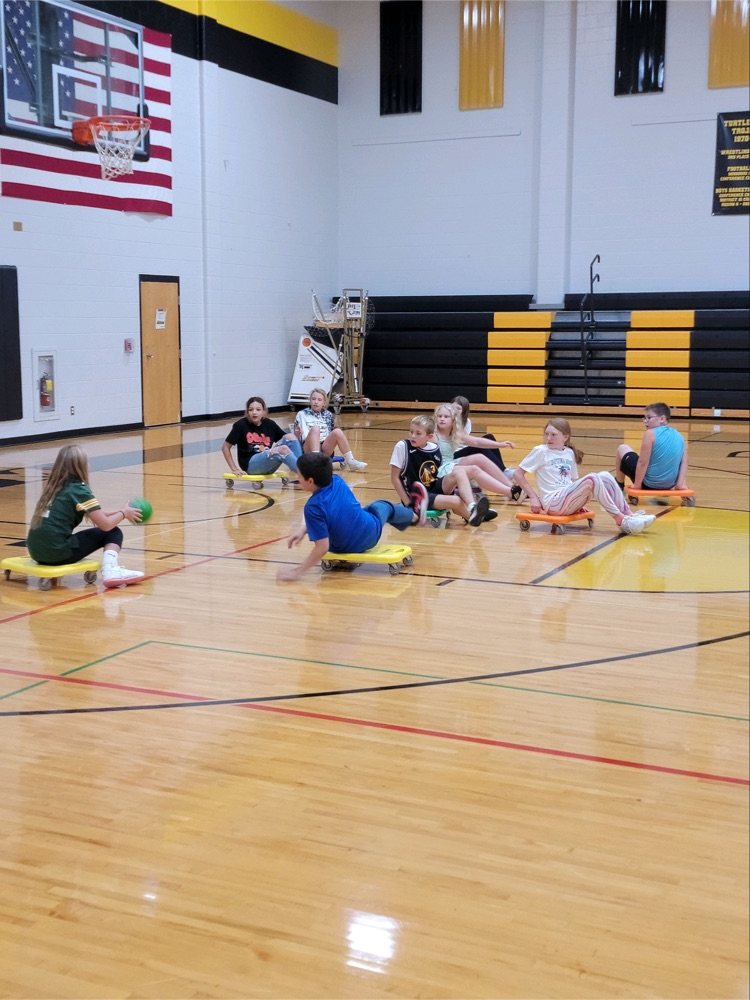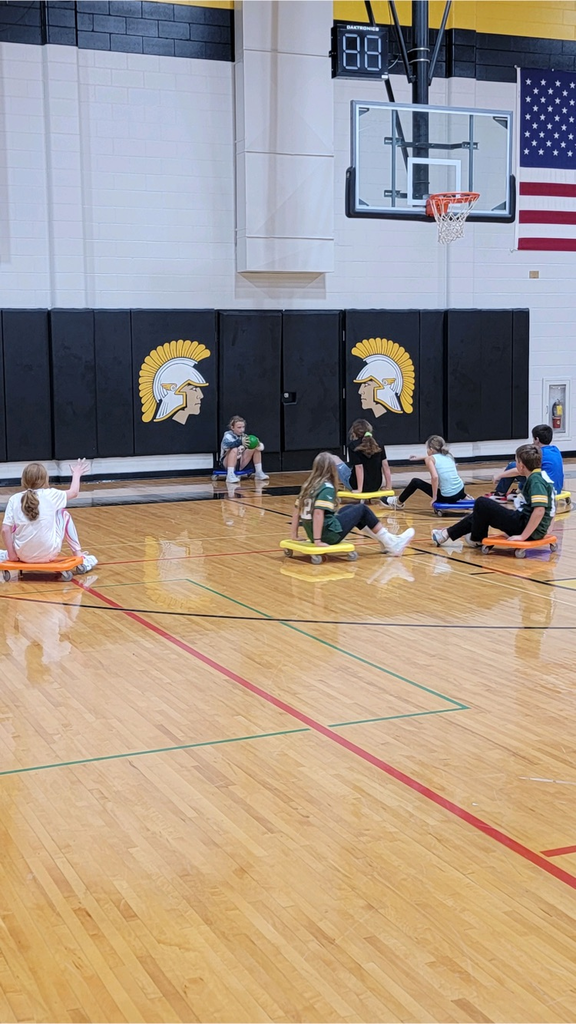 Mrs. Slavik's career management class got to try out the new VR headsets with the CareerView XR virtual reality job shadow experiences. Questions to ask students: What was using VR like? What kinds of job shadows opportunities did you explore?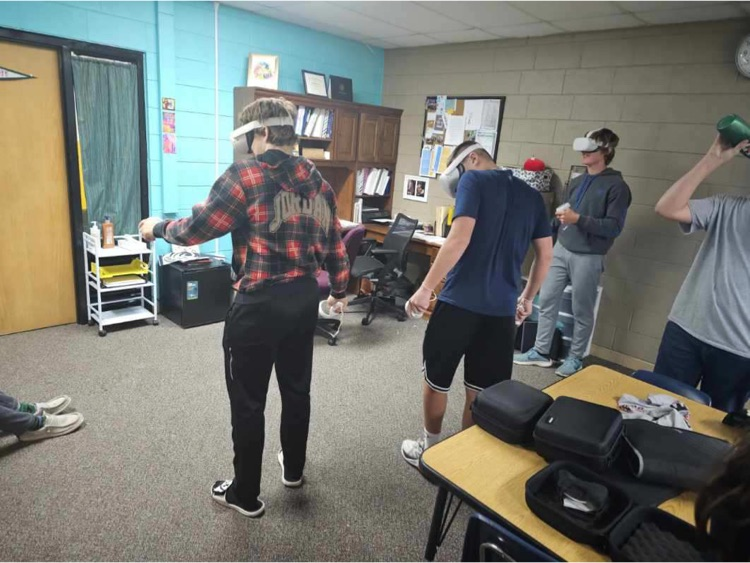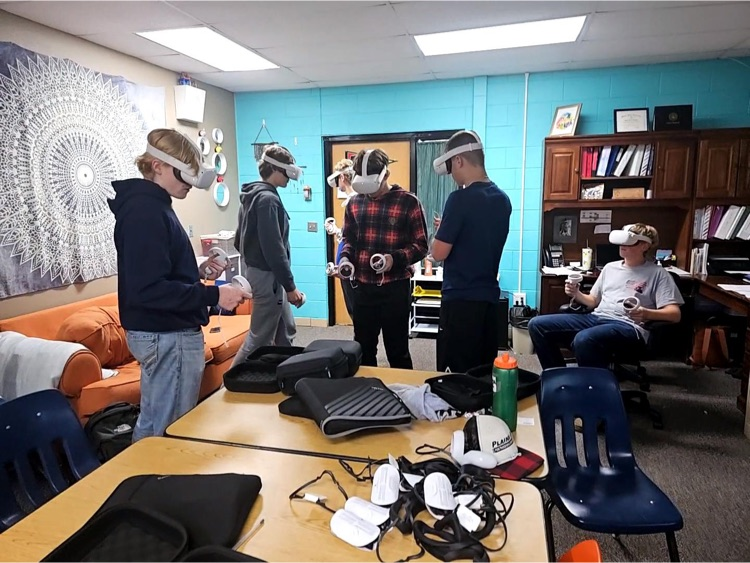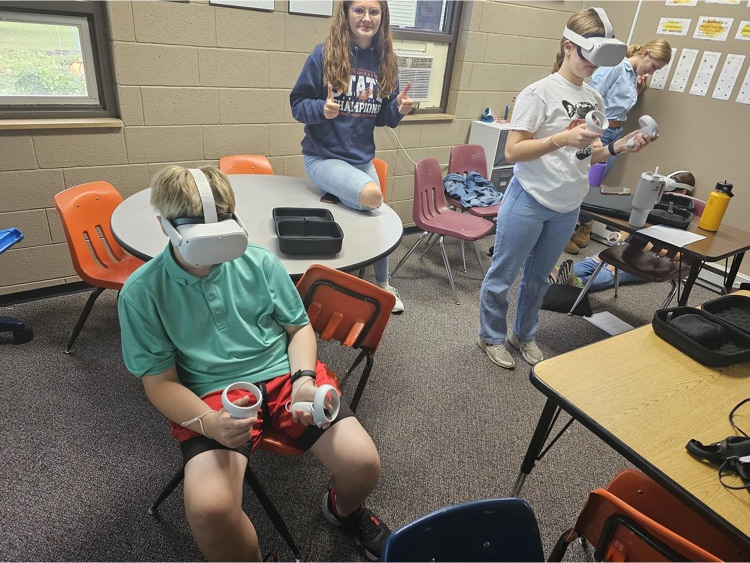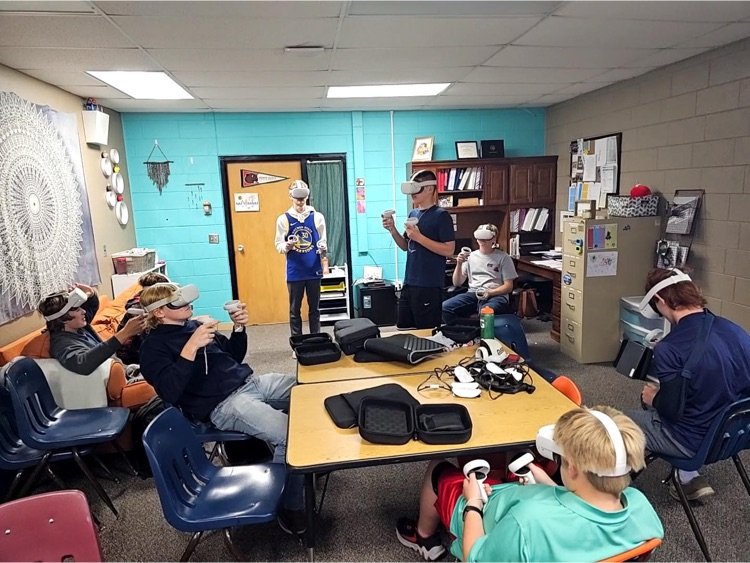 2023 Homecoming Coronation was a fantastic ceremony today. Congratulations to the 2023 Homecoming King and Queen, Owen Anderson and Morgen Fischer. Congratulations also to Homecoming Court Members, Troy Bergquist, Von Irwin, Lily Brewster, and Averie Schlafmann. Thank you to Reese Lang and Adalind Johnson for serving as 1st Grade Attendants. A special thanks goes out to Mrs. Wyman for providing piano music today for the ceremony. Also, thank you to Jeff Adams, Joi Anderson, and the Turtle Lake-Mercer Student Council for setting up the gym for the ceremony. Cole Makeeff and Karson Rust did a wonderful job as the MCs for the ceremony.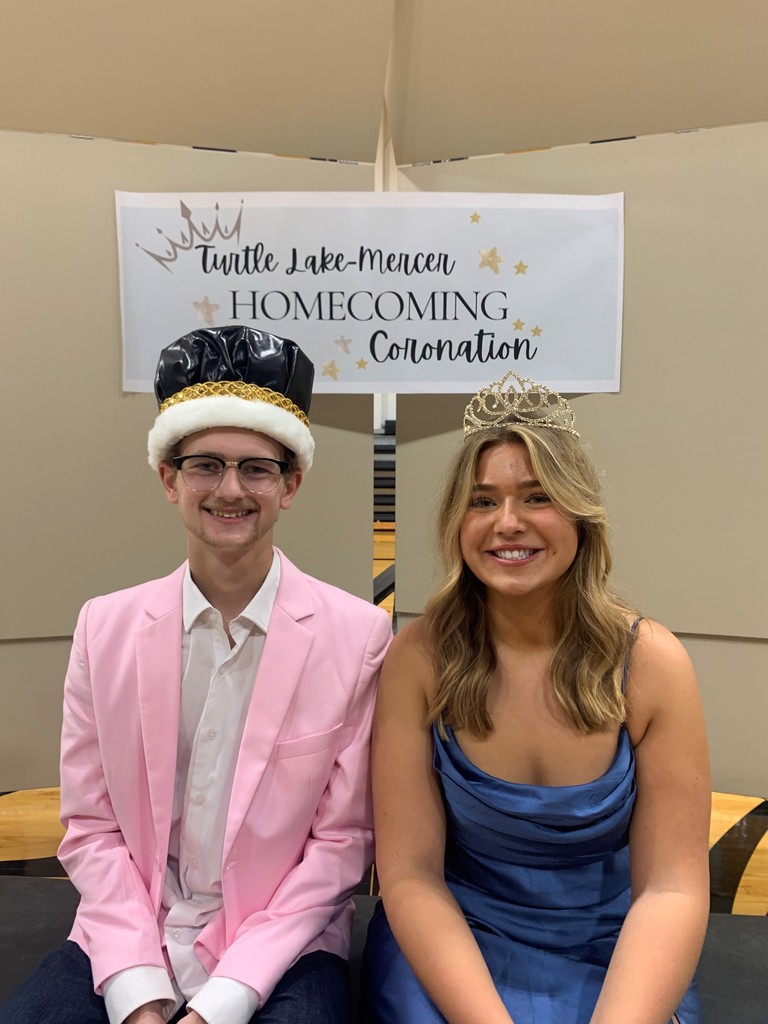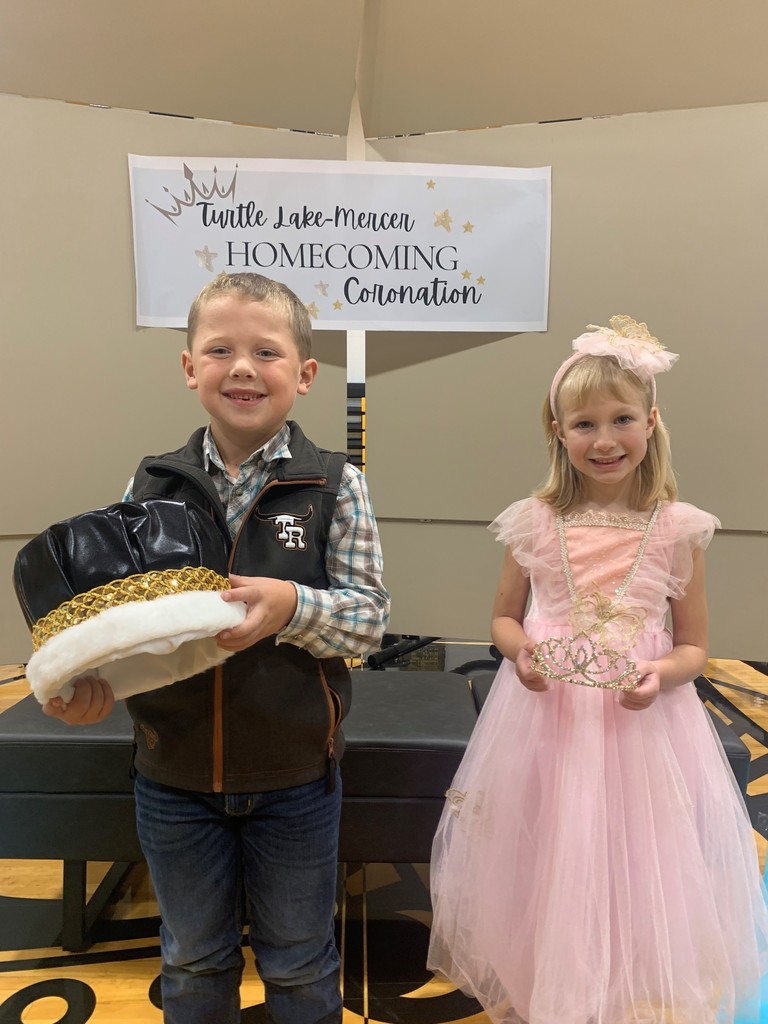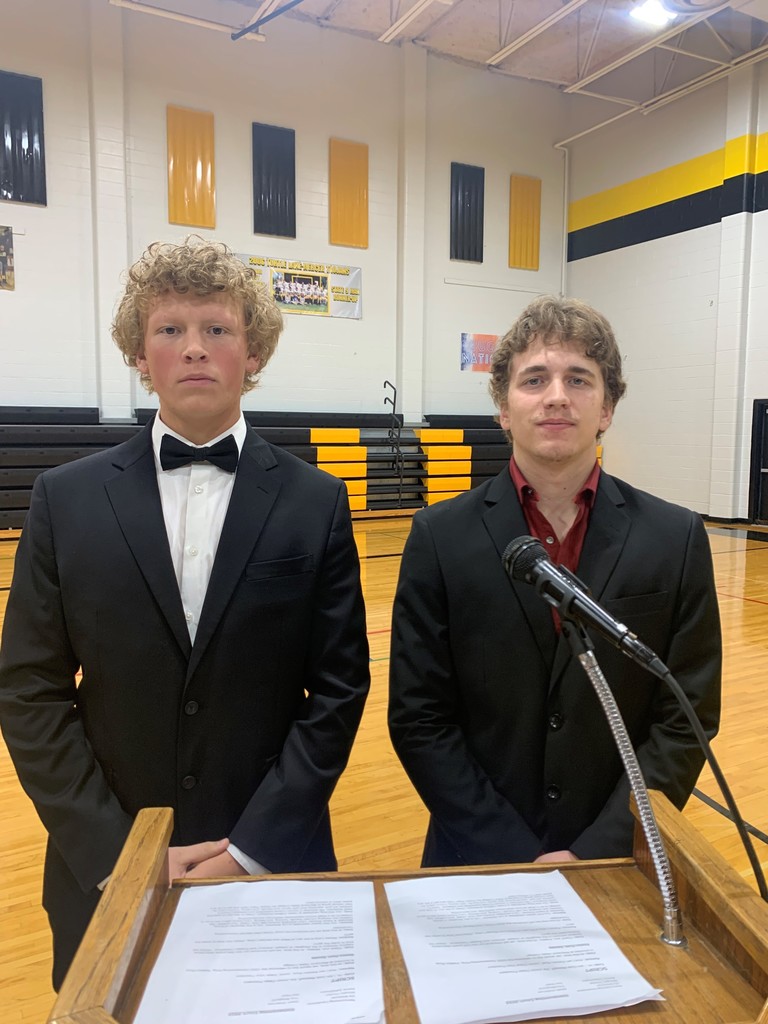 The Junior High football game for today is canceled due to the field conditions. We are trying to reschedule, but are unsure if it is possible at this time.

Mrs. Lelm's 4th grade Minnow Respiration Activity! How can you observe a fish breathing?   How does the temperature of the water affect a fish's breathing rate? What does it mean that a fish is cold blooded?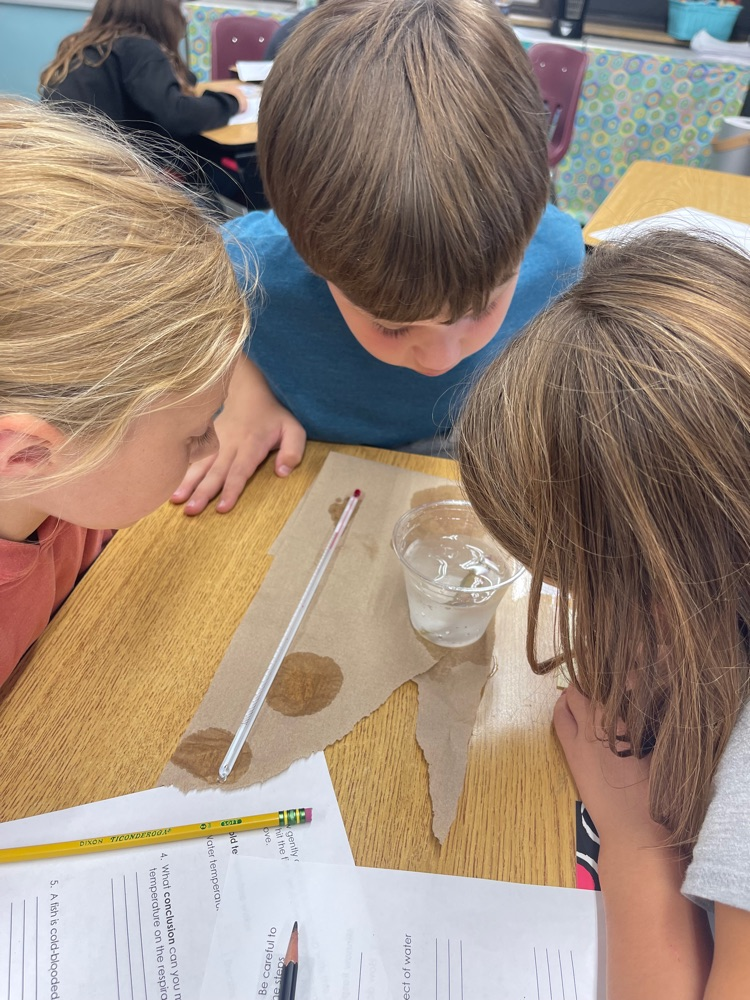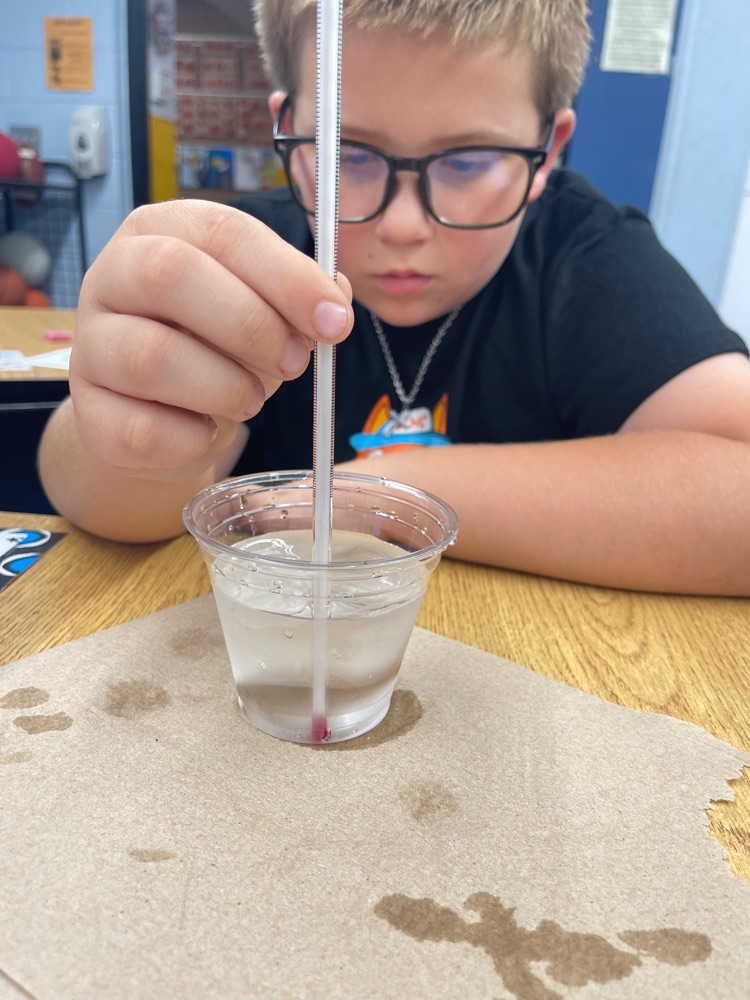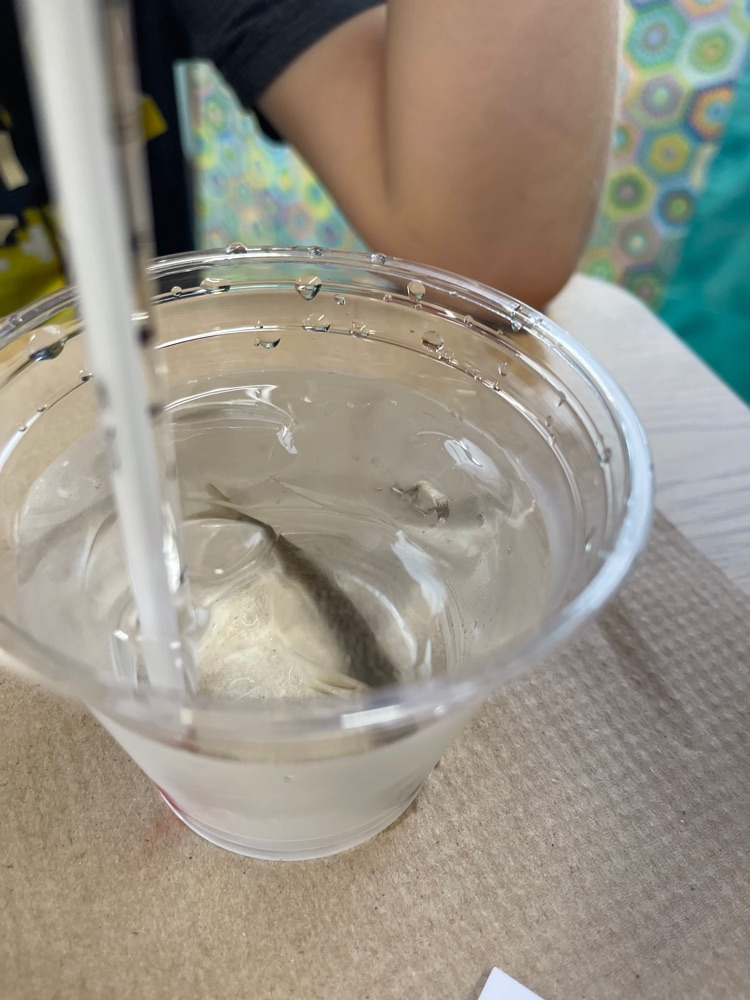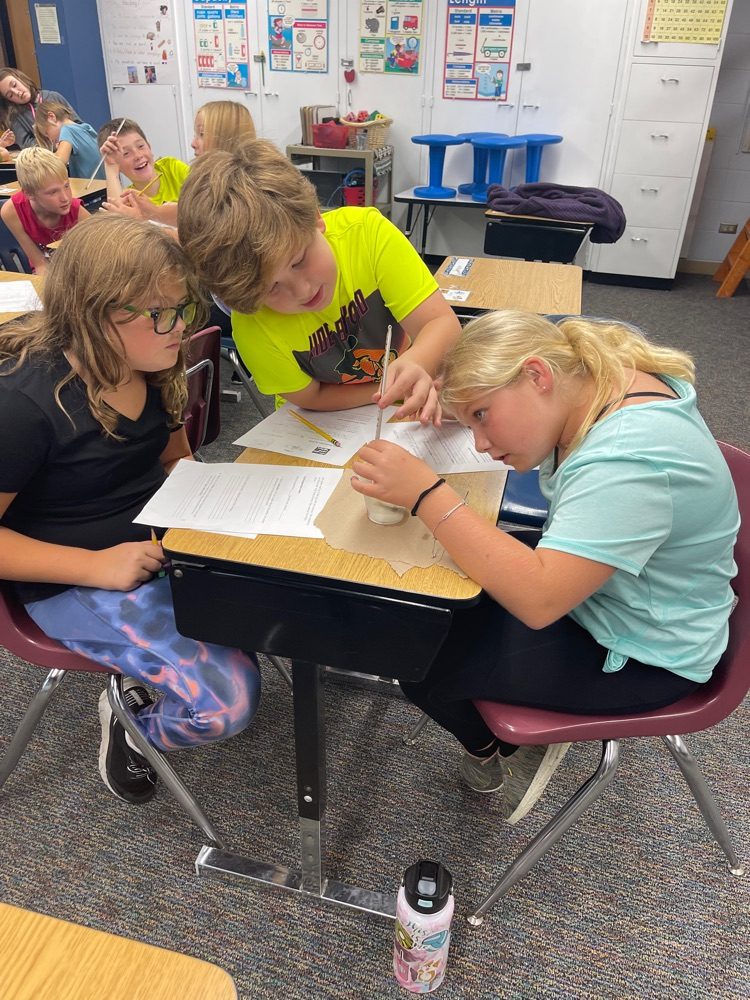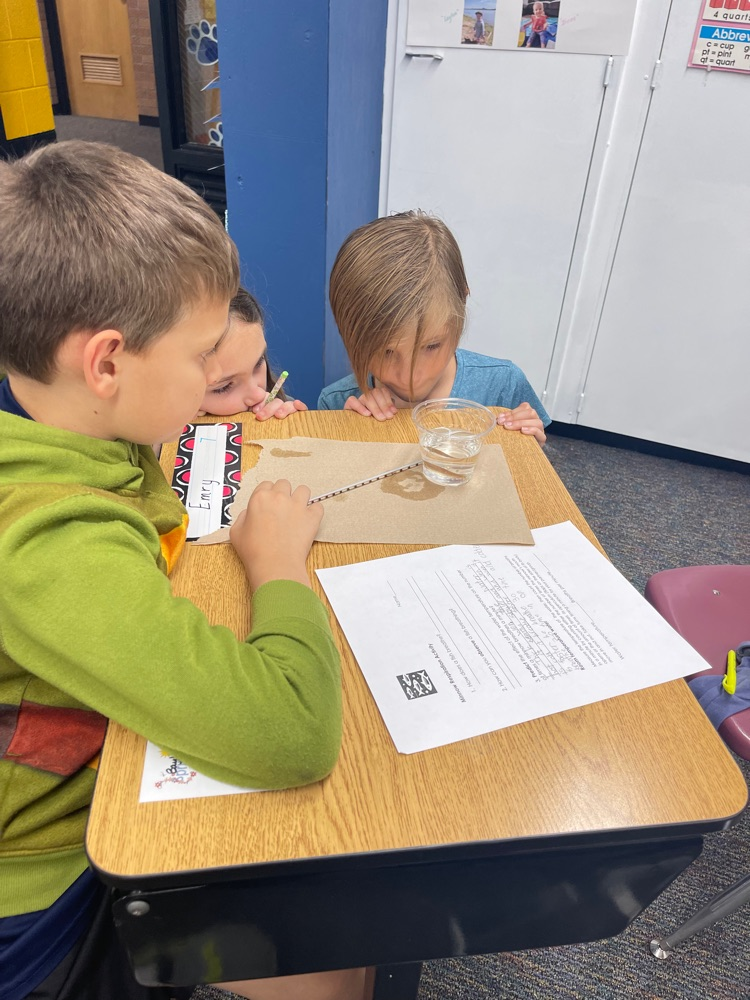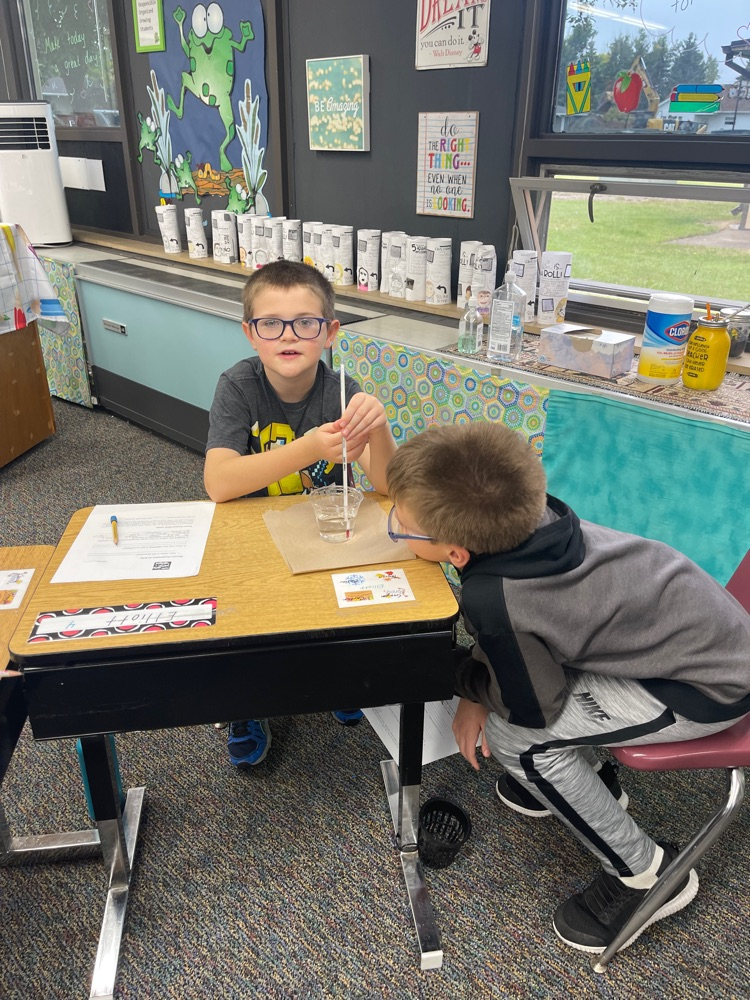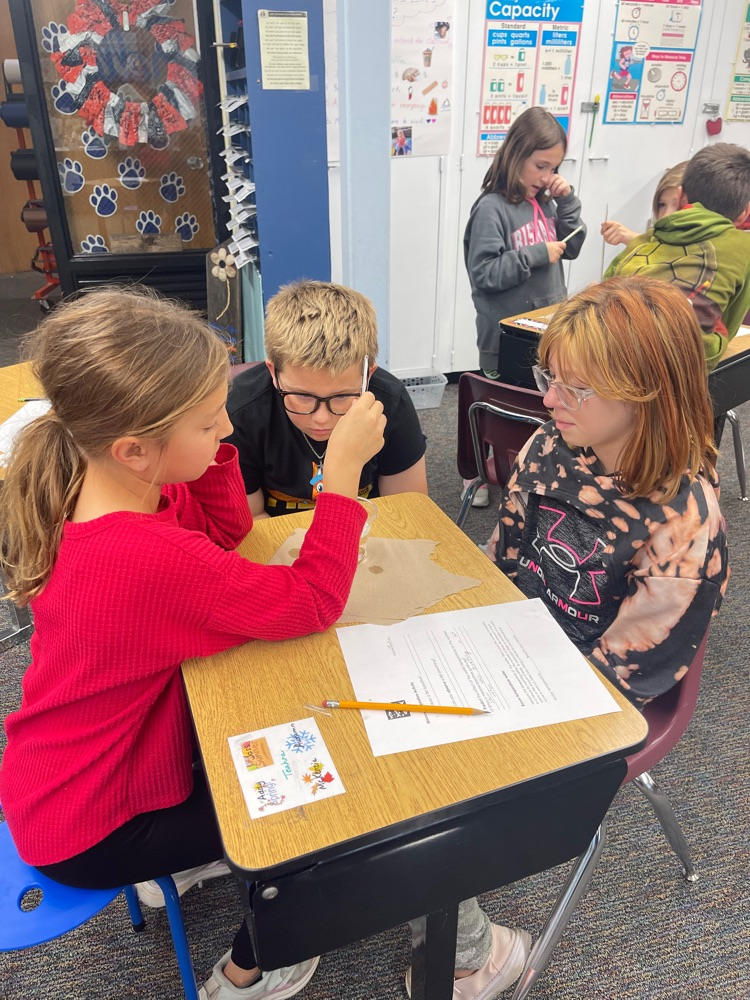 Today our staff highlight is Mr. Jason Vasbinder! Mr. Vasbinder is our Title I/7th grade English teacher. He is starting his 11th year at TL-M. This summer he enjoyed playing a lot of frisbee golf. He is enjoying coaching JH football and looks forward to seeing all of our students grow as individuals. This year he is going to "Make IT Count" by staying organized, prepared, and accountable every day! Thank you, Mr. Vasbinder, for being part of our TL-M team! We appreciate you!!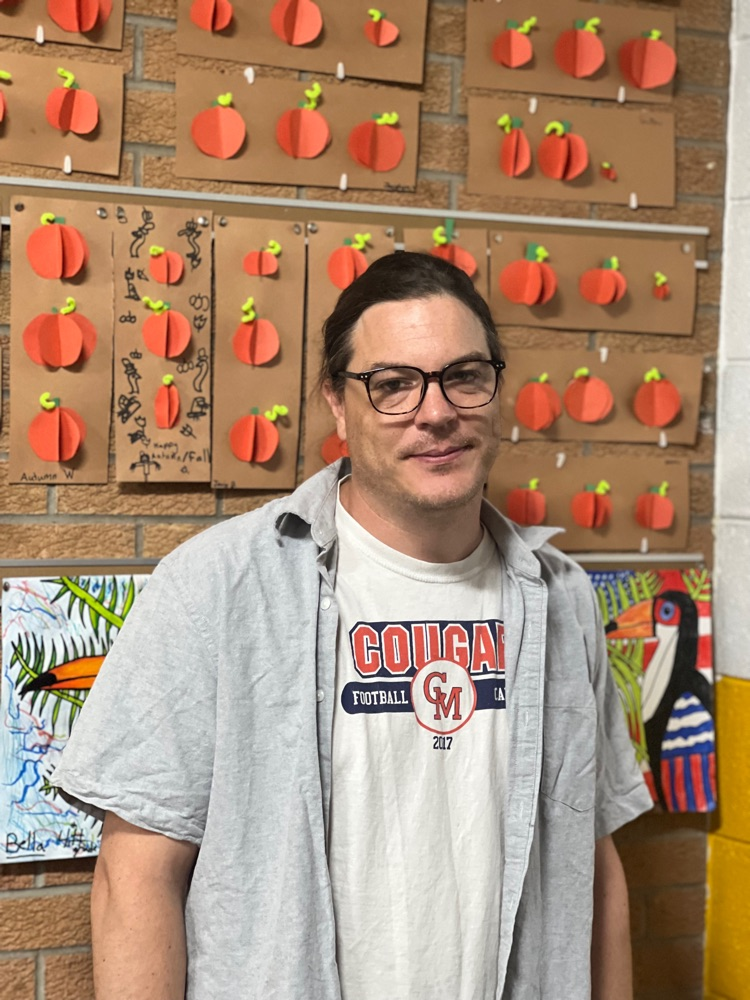 Picture Day is Tuesday, October 17. Individual and Class pictures will be taken this day. See the attached order forms for information. Individual retakes are November 20.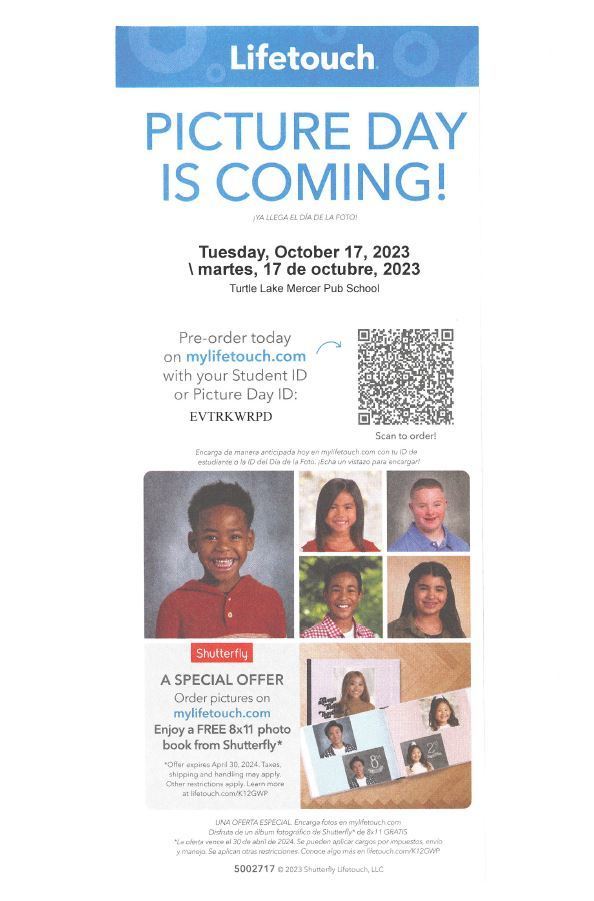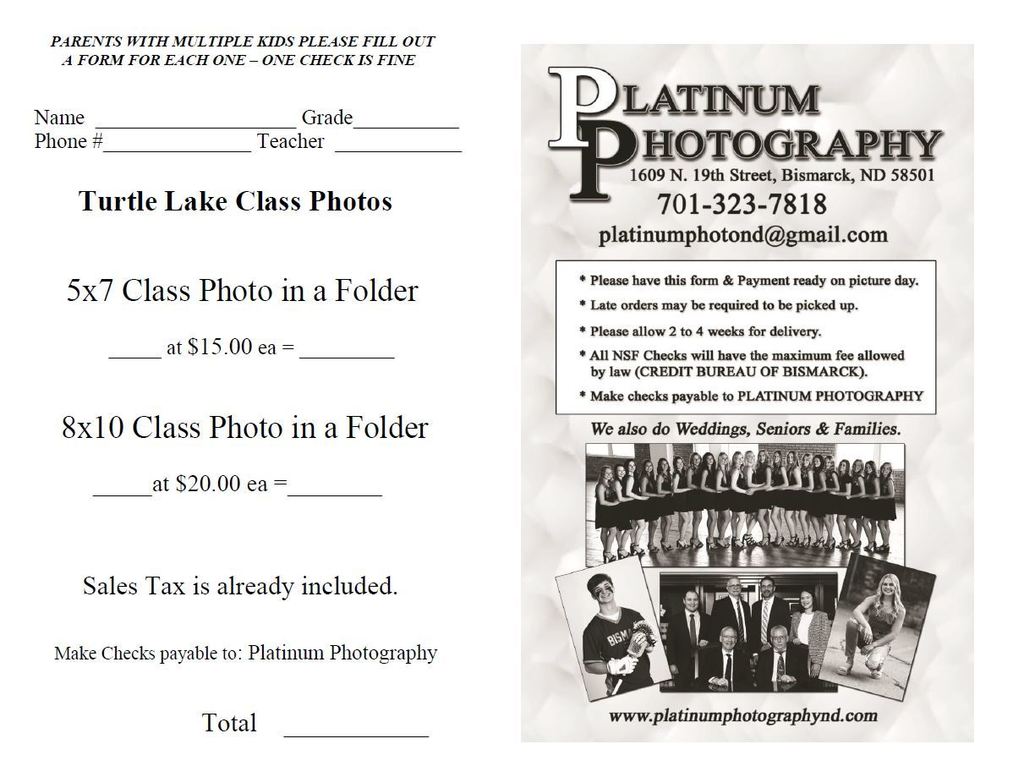 Lindsey Miller is the 2023 Miss Rodeo North Dakota and author of the book The Girl in Lime Green Jeans and she visited Turtle Lake-Mercer School today. She read her book to students in Grades Kindergarten through Sixth and answered lots of great questions from the students.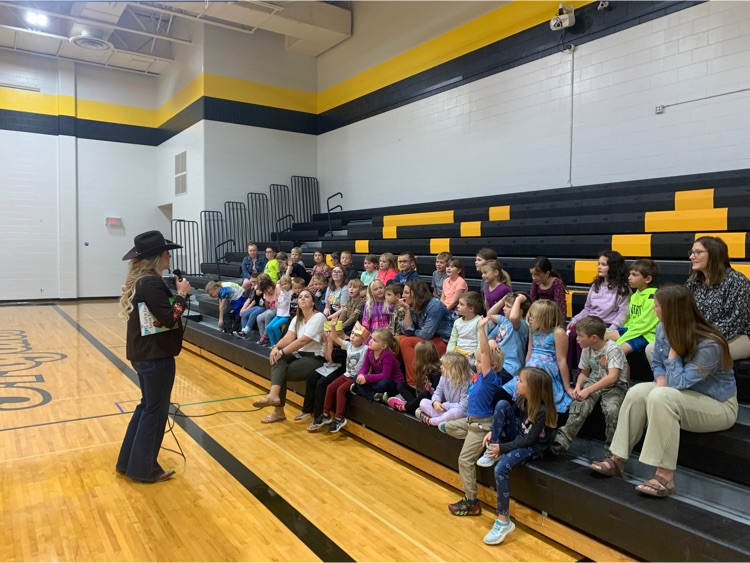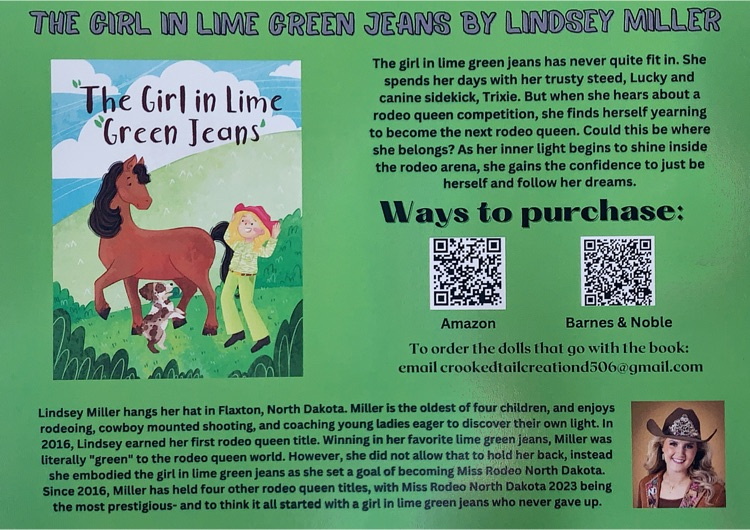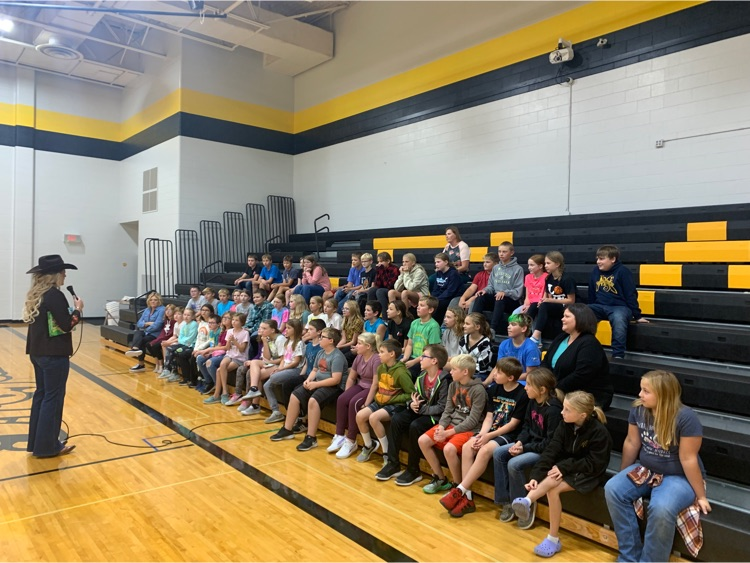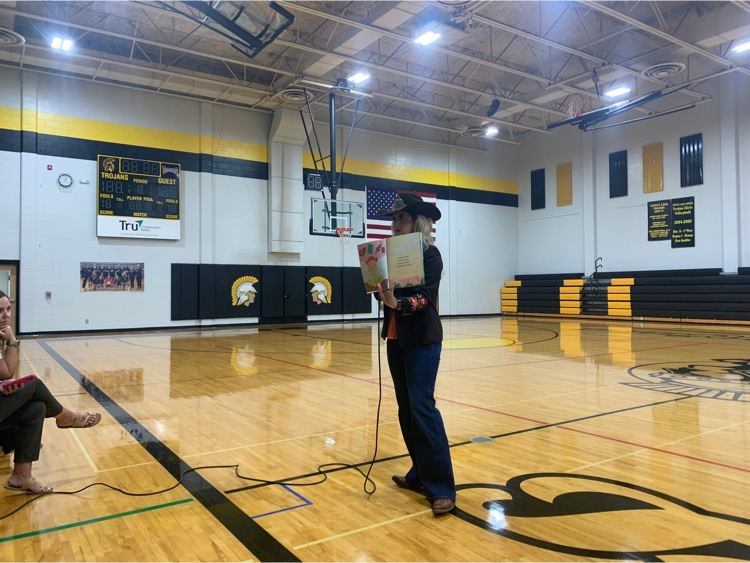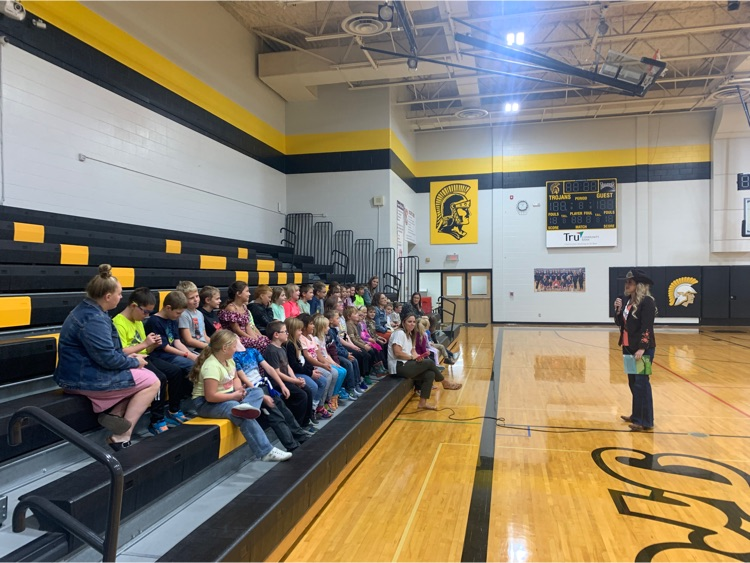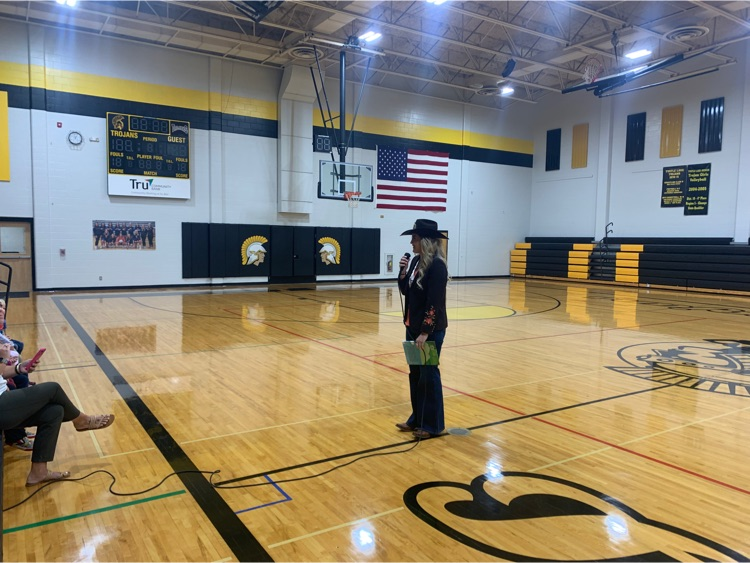 Flu shots will be given at our school on Tuesday, October 17th. You must sign up online at
https://ph-firstdistrict.as.me/McLeanCountySchools
. You will receive an email confirming the appointment and a second email to complete and sign the electronic consent form (if not received, check your junk mail.) Please register and complete the emailed consent at least two weeks before the clinic. If you prefer a paper consent form, contact the school. Need help scheduling? Call your local First District office.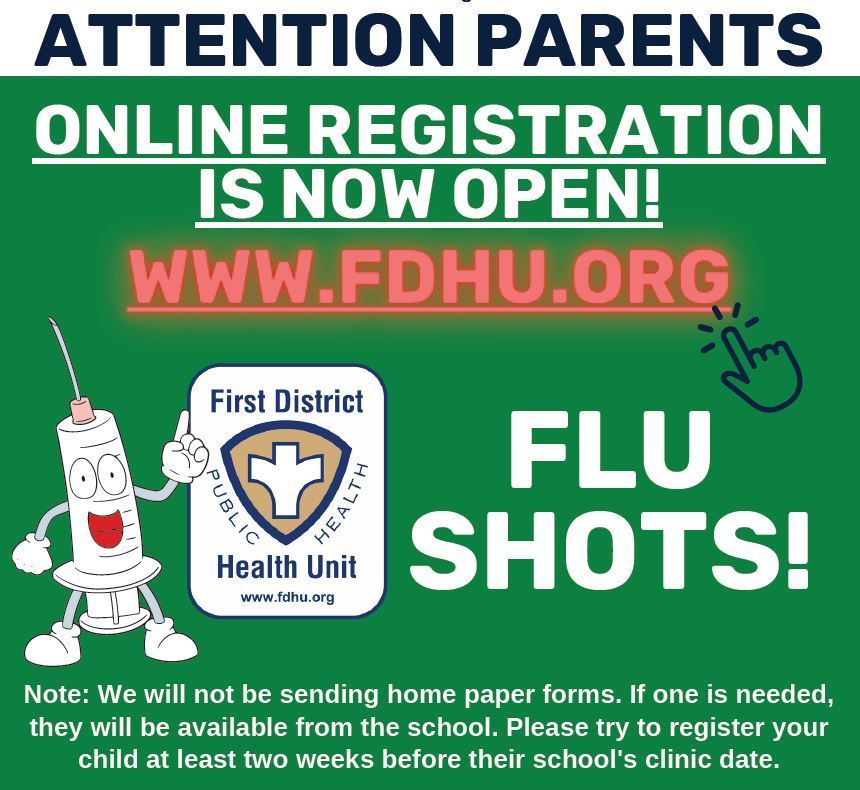 Thank you to Noyes Apiaries! They brought in BBQ Sauce and Spun Honey for the TL-M Staff!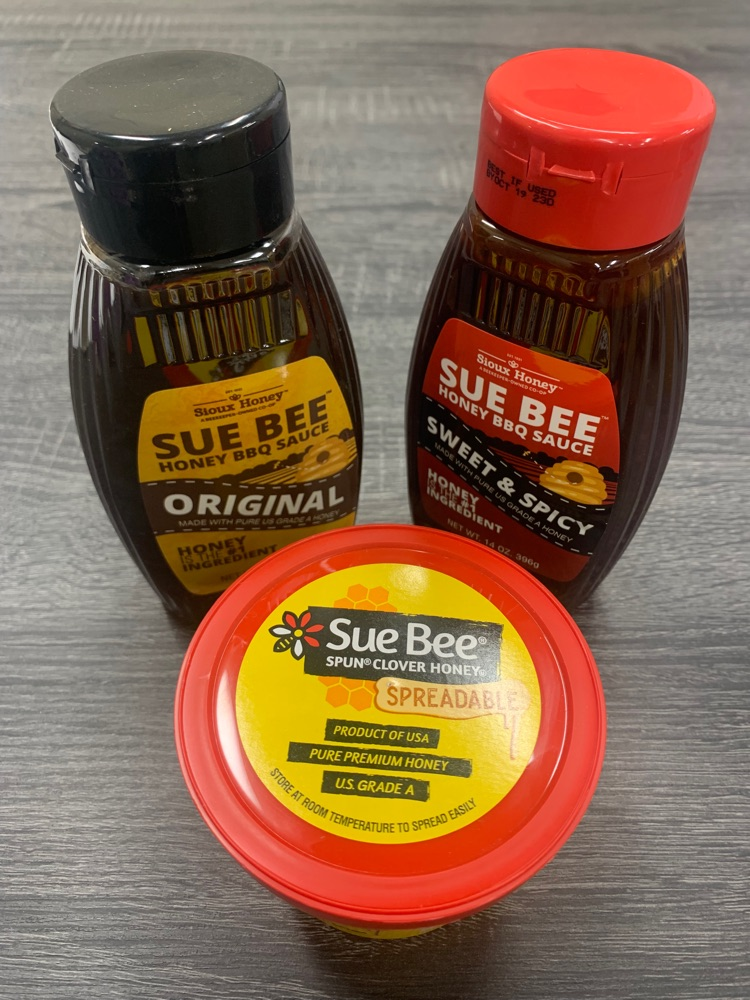 Today our staff highlight is Mrs. Abby Schumann! Mrs. Schumann is our 6th grade teacher in her second year at TL-M! This summer she attended the 2023 Lignite Education Seminar and got the opportunity to tour Falkirk Mine and Rainbow Energy Center. While at Falkirk she was able to be on one of the draglines and shared "it was an amazing experience to learn more about the opportunities in our local communities." This year she is looking forward to getting to know the students and diving deeper into the world civilizations and science curriculums. This year she is going to "Make IT Count" by learning by doing! She hopes to do more projects that get her students motivated to learn! Thank you for being a part of our TL-M team, Mrs. Schumann! We appreciate all you do!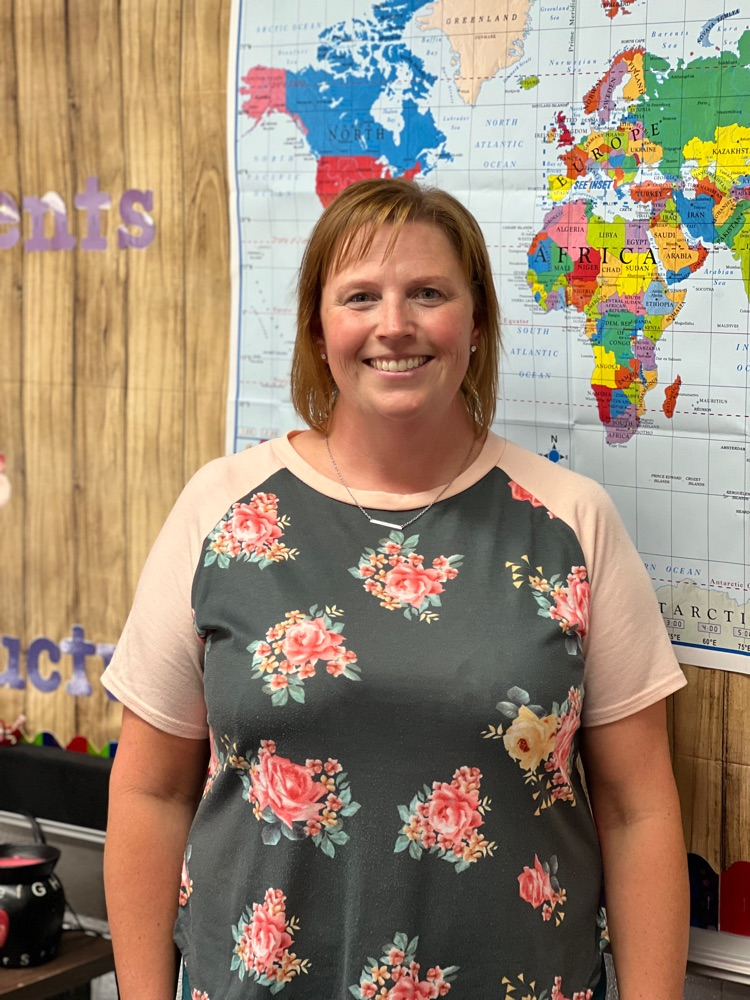 Thank you Wardner family (Sue, Ron, Kyle and Eulalee) for the beautiful flowers from J Arthurs. They smell great and add cheer to the office, staff lounge and classrooms. Thanks so much for brightening our day!