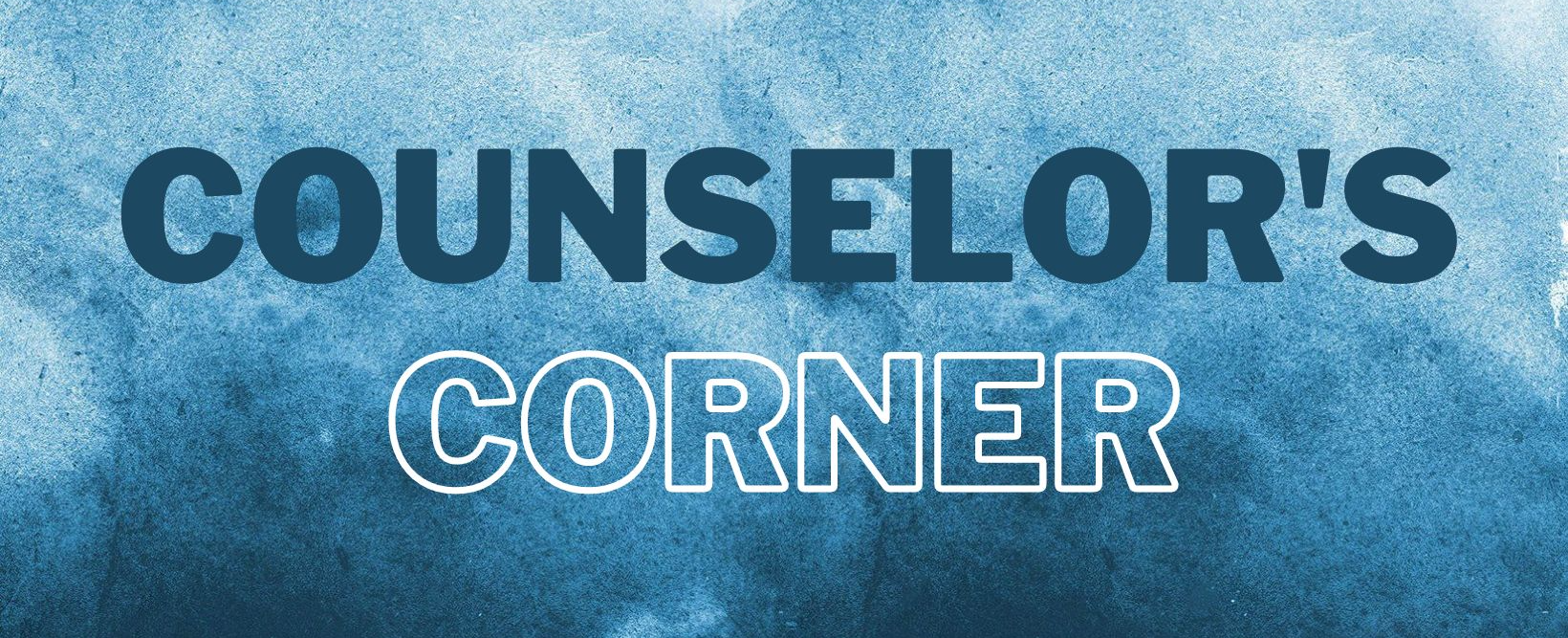 Welcome to the official School Counseling page for Turtle Lake-Mercer! Here you can find community resources, scholarship opportunities, standardized testing information, and more. Please take a look around and if you have any questions, my contact information is listed below. I am here to help and look forward to assisting all TLM students on their journeys to success!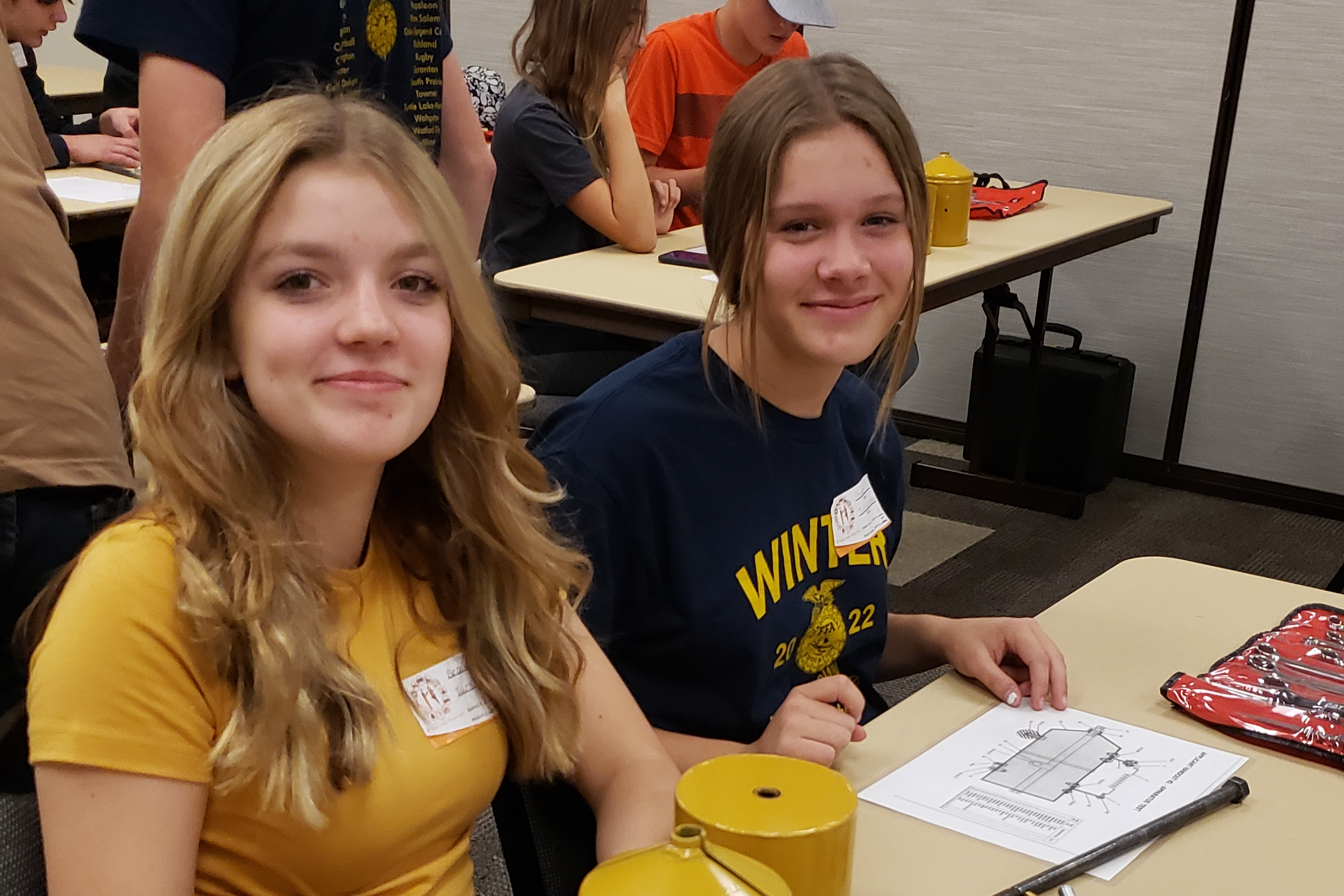 PK-12 School Counselor

7-12 Career Development Counselor

504 Case Manager

ACT Testing Coordinator
Contact Information
Phone: 701-448-2365
Email: samantha.slavik@k12.nd.us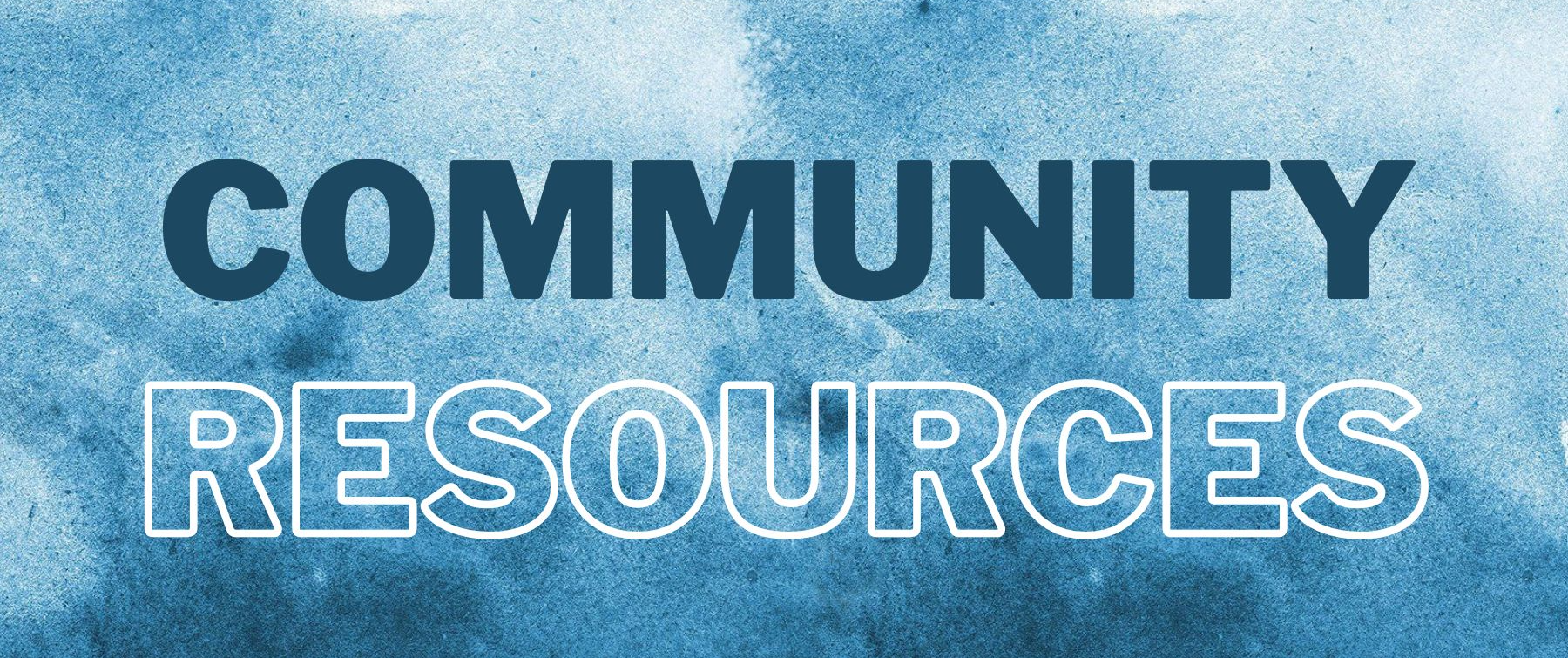 Parents can use the information in the links below to help their students with topics relating to academics, social-emotional learning, internet safety, and more!
As important as it is for parents to have resources to help keep their children safe in the cyber world, it is also important for children and teens to have information themselves! Check out the "Additional Internet Safety Resources" section of this website for a long list of helpful resources on this topic.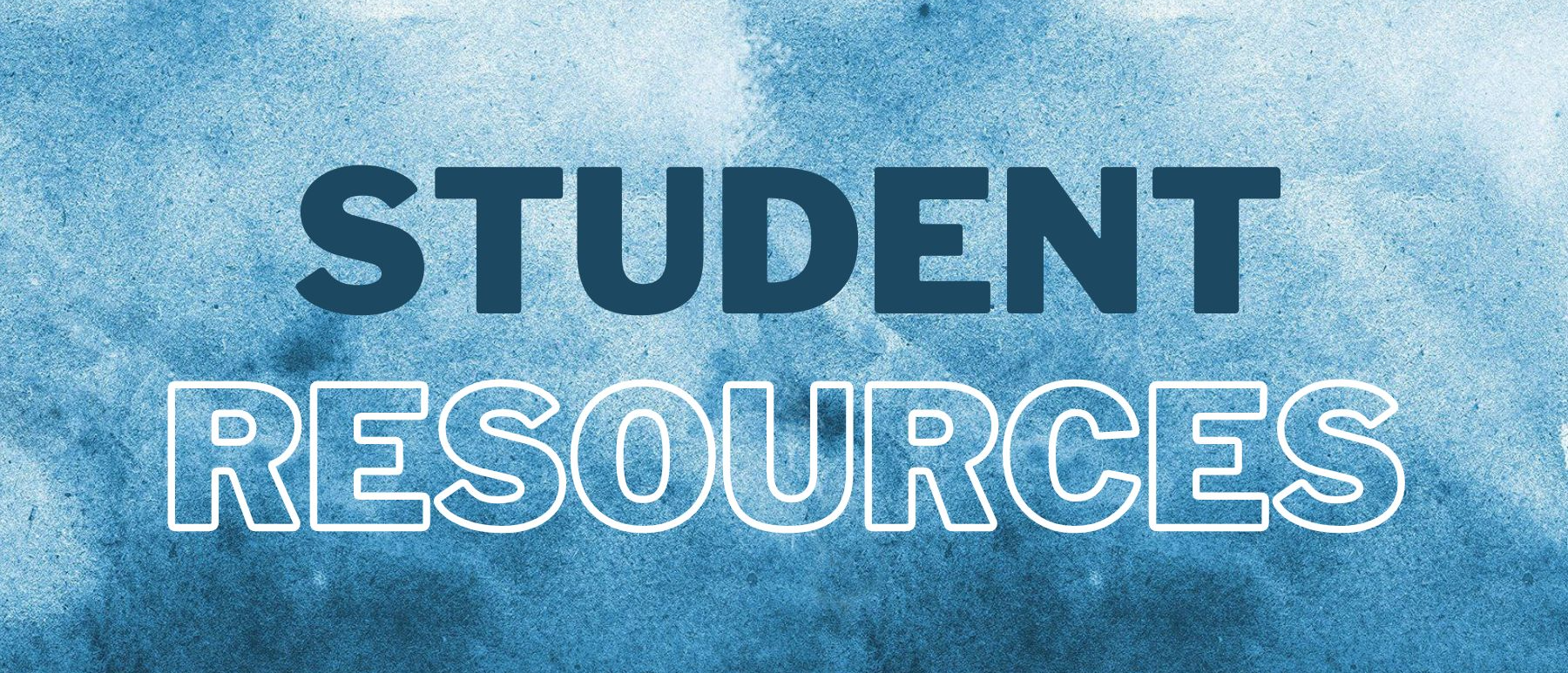 Students can use the links below to help with standardized test prep, schedules, career planning, and college preparation.

Applications open October 1 and close June 30 but apply early as funds are only available until they are depleted.

Bank of North Dakota offers a variety of videos to aid in the completion of the FAFSA. Below is a link to all the videos they offer.

All Juniors take the ACT for FREE in the Spring! The test date for 2024 is TBD.

If any junior or senior decides to re-test, they will need to sign up for a national test day through ACT's online system and go to a testing center to complete the test.

The cost for the ACT is:

$55 (without writing)

$70 (with writing)

TLM's high school code is:

Use the ACT website to access study resources (some free, some that need to be purchased) to help you study for the exam.

If you're struggling with accessing resources or have questions, reach out to Mrs. Slavik.

WorkKeys Testing might be for you if:

You are thinking of going straight into the workforce after high school.

You did not meet the required score of a 24 or higher on your ACT for state scholarship requirements.

These exams can be taken at any time throughout the school year (October through April).

Schedule to test with Mrs. Slavik

WorkKeys costs only $12 per test (3 tests required - Applied Mathematics, Reading for Information, and Applied Information)
WorkKeys was developed by ACT. You can find sample questions and study materials on the ACT website.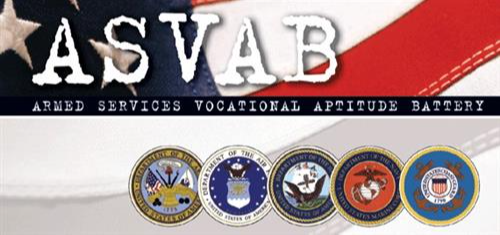 ASVAB Testing
All Juniors will take the ASVAB test in the fall (Seniors also have the option to re-test if they choose). The 2023 test date is November 3.

The National Guard helps to administer the test and interpret the results for students to explore career options that align with their strengths.

There are many places that offer free sample tests for you to prepare for the ASVAB.

This test does not impact a student's grade or academic standing; however, a higher score can mean additional opportunities if interested in a career within the military. ASVAB scores are also used to determine state scholarship eligibility.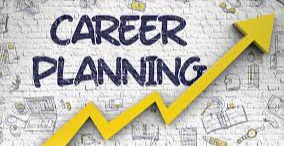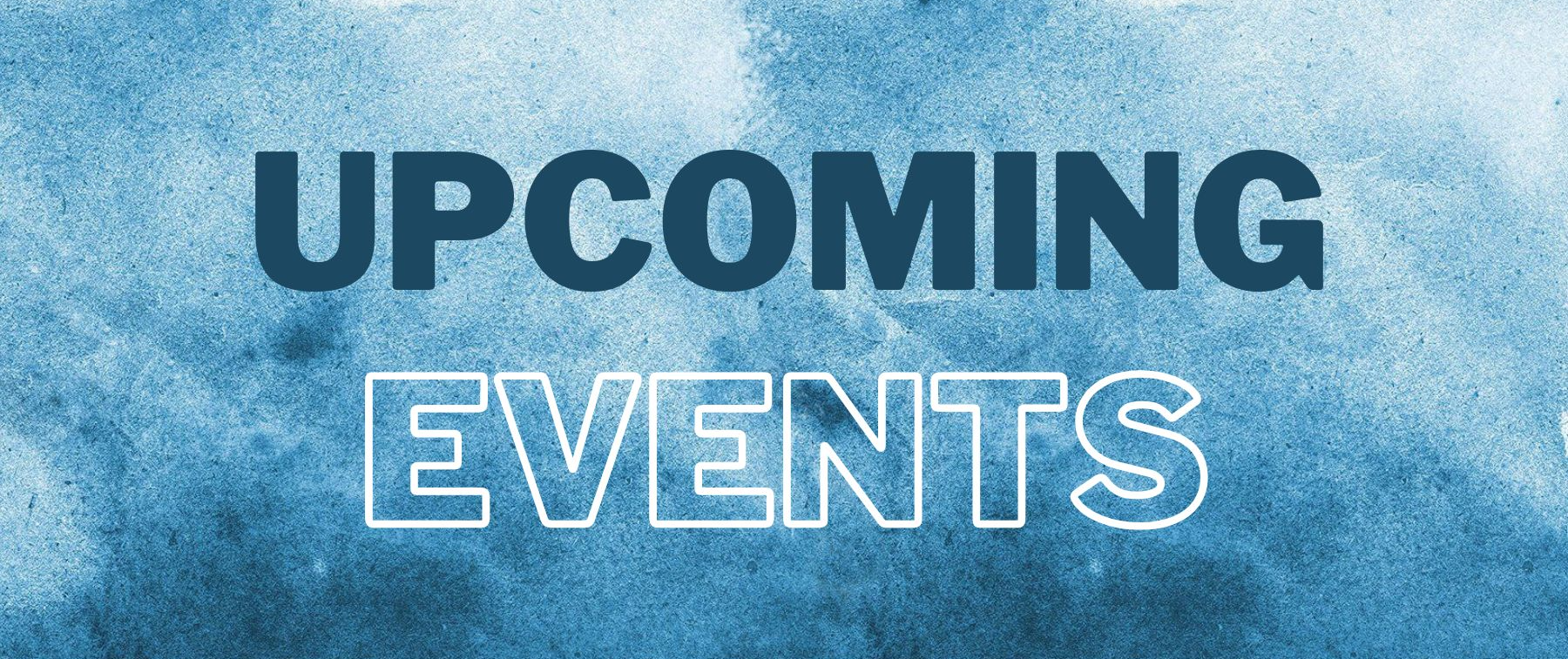 Upcoming Events:
Wednesday, September 13 - Futurepalooza College and Career Fair

Thursday, September 28 - T4 Career Exploration Event at BSC for 8th Grade

Wednesday, October 11 - CAM Free College Application Day Event for Seniors

Friday, November 3 - ASVAB Testing for Juniors and Seniors

Wednesday, November 8 - Minot Career Expo for 9th and 10th Graders
Optional WorkKeys testing available NOW: Schedule a date and time with Mrs. Slavik

October 2022
Coca-Cola Scholars Foundation
Award Amount: $20,000

Eligibility Criteria: Current high school student who will graduate in the 2022-2023 school year, U.S. citizen, planning to pursue a degree at an accredited institution within the U.S., have a minimum of a 3.0 GPA.

How to Apply: visit the website (linked below) and click on "apply" https://www.coca-colascholarsfoundation.org/

Application Deadline: TBD

Coca-Cola Local Tuition Giveaway




Award Amount: $5,000

Eligibility Criteria: Be a U.S. resident, must be 18 or older, have 2-way text message capable phone and email address.

How to Apply: Scan the QR code on the poster outside of Mrs. Slavik's office or text WINNER to 737737. Data rates may apply for text messages. After texting WINNER or scanning the QR code, click the link provided and fill out all information asked of you.

Application Deadline: TBD
Voice of Democracy VFW Scholarship for 9-12
Award Amount: State winners receive $1,000. One National-Level winner will receive $35,000.

Eligibility Criteria: Be a current student in grades 9-12 and be less than 20 years-of-age.

How to Apply: Follow the below link to the VFW webpage for Youth Scholarships. Click on the blue hyperlink to download and complete the 2022-2023 voice of democracy entry form. Record an original 3-5 minute audio essay following the requirements for submission. Submit to your local VFW post (link to locate your local post if you are unsure on website as well). https://www.vfw.org/community/youth-and-education/youth-scholarships

Application Deadline: TBD
November 2022
Elks National Foundation Most Valuable Student Contest
Award Amount: $1,000 - $12,500 per year

Eligibility Criteria: Current high school senior who will graduate during the 2022-2023 school year, U.S. citizen, must plan to pursue a four-year degree after graduation on a full-time basis at a U.S. college or university, students do not need to be related to a members of the Elks to enter.

How to Apply: Follow the below link to the Elks website. Scroll down and click the big green "Apply Now" button. Students should use code 1199 as their sponsoring lodge. https://www.elks.org/scholars/scholarships/MVS.cfm

Application Deadline: TBD
December 2022
North Dakota School Counselor Association Scholarship
Award Amount: $1,000

Eligibility Criteria: Be a high school senior in ND whose school counselor is a member of the NDSCA (Mrs. Slavik is!)

How to Apply: Write a 500 word essay describing your career plan and who helped you establish the plan, obtain 1 letter of recommendation, and complete the application form (See Mrs. Slavik to obtain a copy).

Application Deadline: TBD
January 2023
North Dakota Jaycee Senate Scholarship
Award Amount: Four $300 state-level awards with winners having the opportunity to win one of 50 $1,000 national-level scholarships

Eligibility Criteria: Student in their senior year who will be graduating in 2023 and attending a postsecondary institution upon graduation. Must be a U.S. citizen.

How to Apply: Follow the below link to the website. Download both the 2022-2023 application as well as the student checklist. Complete both documents and all requirements. https://usjcisenate.org/index.php/scholarship-program

Application Deadline: TBD
ND Corn Growers Association
Award Amount: $1,000

Eligibility Criteria: In order to be eligible for the North Dakota Corn Growers Association scholarship, students had to submit: a completed application, career plans, at least two letters of recommendation from non-family members, a resume and a copy of their most recent transcript. Applicants are required to be a member of a North Dakota Corn Growers Association. Student memberships are available for high school and post secondary students for $20.

How to apply: Complete the online application form (linked below). Submit a current HS transcript along with one letter of recommendation from a non-family member and a current resume. Then complete the essay question "What are the three most important issues facing agriculture today? How would you address them?" in no more than 500 words. The application form can be found here: https://ndcorngrowers.org/news-resources/scholarship-form/

Application Deadline: TBD
February 2023
McLean Electric/Basin Electric Scholarships
Two scholarship programs available: the Basin Electric Scholarship and the McLean Electric Scholarship

Both award amounts are $500

Eligibility Criteria: Students who are or have parents that are members of McLean Electric Cooperative and is planning to enroll as a full-time college student in the fall.

How to Apply: See Mrs. Slavik or the scholarship bulletin board for an application then write a statement of career goals and answer this essay question: "What challenges face rural electric cooperatives in the coming years and how do you think challenges should be addressed?"

Application Deadline: TBD
Elks Legacy Award
Award Amount: $4,000 ($1,000 for each for four years); award 350 total nationwide.

Eligibility Criteria: A high school senior who is a child or grandchild of an Elks member, must have taken the ACT/SAT, be attending a U.S. college or university in the fall, will be required to perform service once a year with an Elks Lodge throughout the next 4 years if elected

How to Apply: Complete the online application at http://www.elks.org/scholars/scholarweb/legacy/rules.cfm.  

Application Deadline: TBD
Foundation for Rural Service College Scholarship
Award Amount: $2,500

Eligibility Criteria: Applicants must receive local service from and be sponsored by WRT. Preference given to individuals expressing an interest to return to a rural community following graduation.

How to Apply: Applications can be found at this link by clicking the "apply through kaleidoscope" button: https://www.frs.org/programs/youth-programs/scholarships

Application Deadline: TBD
Enerbase Cooperative Scholarship
Award Amount: 8- $1,000 scholarships awarded

Eligibility Criteria: Applicant or parent/guardian must be a current patron member of Enerbase and must have done at least $2,500 worth of business the previous year. Open to high school seniors that will be entering their first year of college in the fall.

How to Apply: Complete the application online at http://enerbase.coop/scholarships/.

Application Deadline: TBD
North Dakota Crop Improvement & Seed Association
Award Amount: Three $1000 scholarships to incoming college freshmen AND Three $1000 scholarships to undergraduates (excluding freshmen).

Eligibility Criteria: Must be a ND resident, attending a ND school, applicant or parent must be a member of the county Crop Improvement Association, and must be a full-time student at a college in the fall.

How to Apply: Pick up an application from Mrs. Slavik OR apply online at http://www.ndcropimprovement.com/

Application Deadline: TBD
March 2023
Farm Credit Services Scholarship in Agriculture
Award Amount: 10- $1,000 scholarships awarded

Eligibility Criteria: High school seniors who plan to enroll in college in the fall, be from an actively farming or ranching family or pursue an agriculture career.

How to Apply: download the application here: https://www.agcountry.com/en/advocating-for-ag/Scholarships

Application Deadline: TBD
North Dakota Stockmen's Association: Legacy Scholarship
Award Amount: $500

Eligibility Criteria: Must be a member of the North Dakota Stockmen's Association OR be a child of a member. The NDSF Legacy Scholarships are available to high school seniors, college freshmen, college sophomores or college juniors who have an interest in the beef cattle industry and are or will be studying any major at any college or university.

How to Apply: More information and applications can be found at www.ndstockmen.org

Application Deadline: TBD
North Dakota Stockmen's Association: Endowment Scholarship
Award Amount: $500

Eligibility Criteria: Must be a member of the North Dakota Stockmen's Association OR be a child of a member. The NDSF Endowment Scholarship is available to high school seniors, college freshmen, college sophomores or college juniors who are or will be studying a beef-related major at any accredited North Dakota college or university.

How to Apply: More information and applications can be found at www.ndstockmen.org

Application Deadline: TBD
The Jack and Vander Reich Memorial Endowment Scholarship
Award Amount: $750

Eligibility Criteria: Must be a member of the North Dakota Stockmen's Association OR be a child of a member. The Jack and Vander Reich Memorial Endowment Scholarship is available to any high school senior who is planning to major in an agriculturally related discipline at any accredited college or university.

How to Apply: More information and applications can be found at www.ndstockmen.org

Application Deadline: TBD
The Tokach Angus Ranch Memorial Scholarship
Award Amount: $500

Eligibility Criteria: Must be a member of the North Dakota Stockmen's Association OR be a child of a member. The Tokach Angus Ranch Memorial Scholarship is available to students who are or who will be studying an agriculturally related career at any accredited college or university. Preference will be given to students who have completed their bachelor's degree and who are pursuing a graduate education or professional school (i.e. veterinary or law school).

How to Apply: More information and applications can be found at www.ndstockmen.org

Application Deadline: TBD
The Myron Wold Memorial Scholarships
Award Amount: $1,000

Eligibility Criteria: Must be a member of the North Dakota Stockmen's Association OR be a child of a member. The Myron Wold Memorial Scholarships are available to students who are or who will be studying an agricultural major at any accredited college or university.

How to Apply: More information and applications can be found at www.ndstockmen.org

Application Deadline: TBD
Children of Warriors National Presidents Scholarship
Award Amount: Fifteen $5000 National Scholarships

Eligibility Criteria: Candidates for this award shall be daughters, sons, grandsons, granddaughters, great-granddaughters, great-grandsons of veterans who served in the Armed Forces during eligibility dates for membership in The American Legion, listed below.

April 6, 1917, to November 11, 1918

Any time after December 7, 1941

How to Apply: Follow the below link and complete the required scholarship application. https://www.legion-aux.org/scholarships/children-of-warriors

Application Deadline: TBD
Spirit of Youth Scholarship for Junior Members
Award Amount: Fifteen $5000 National Scholarships Awarded

Eligibility Criteria: The applicant must have held membership in the American Legion Auxiliary for the immediate past three years; must hold a membership card for the current year; and must continue to maintain her membership throughout the four-year scholarship period. Scholarship monies are dispersed directly to the four-year accredited college or university, per the recipients' direction, and may be used for tuition, books, fees, and other appropriate expenses.

How to Apply: Pick up an application from Mrs. Slavik or download and complete the application here: https://www.legion-aux.org/scholarships/spirit-of-youth

Application Deadline: TBD
Junior Member Loyalty Scholarship
Award Amount: Ten $2,500 National Scholarships Awarded

Eligibility Criteria: Candidates for this award shall have been Junior members of the American Legion Auxiliary, held membership in the American Legion Auxiliary for the past three consecutive years and be a paid member for the current year. Applicant must attend an accredited institution of higher education upon graduation and continue membership during the scholarship period. Applicants must have at least a 3.0 GPA.

How to Apply: Pick up an application from Mrs. Slavik or download and complete the application form here: https://www.legion-aux.org/scholarships/junior-member-loyalty

Application Deadline: TBD
WRT Scholarship
Award Amount: $1,000

Eligibility Criteria: Be a high school senior in one of the 7 regions WRT serves and parents must be members of and receive services from WRT. One scholarship given to each area WRT serves AND one additional $1,000 scholarship given to a child of a WRT employee or director.

How to Apply: Complete application online at https://westriv.com/scholarship-application/

Application Deadline: TBD
Dakota West Credit Union Scholarship
Award Amount: TWO $1,000 scholarships to graduating seniors and TWO $500 scholarships to continuing students

Eligibility Criteria: Must be a member of Dakota West Credit Union and must already be attending a two- or four-year college, be enrolled in a trade school program into late 2023, or graduating high school this spring(2022) to be eligible.

How to Apply: Follow the below link to access the scholarship application: https://www.dakotawestcu.com/2023-scholarships-available/

Application Deadline: TBD
Rainbow Energy High School Scholarship
Award Amount: up to nine $1,000 scholarships awarded.

Eligibility Criteria: Be a graduating senior from Garrison, Max, Underwood, Turtle Lake-Mercer, Washburn, Wilton, Center-Stanton, Hazen, or Beulah. Plan to enroll in a full-time corse of study at a North Dakota college, university, or technical school during the 2023-2024 school year. Be a citizen of the United States. Applicants DO NOT need to be a relative of a Rainbow Energy employee to be considered for this scholarship.

How to Apply: Complete the scholarship application and attach a copy of your high school transcript, a two-part essay (instructions attached to application), and a letter of reference. Completed applications should be sent to: alyson.teigen@rainbowenergycenter.com

Application Deadline: TBD
VFW Young American Creative Patriotic Art Contest
Award Amount: National Award of $34,000

Eligibility Criteria: Be a current student in grades 9-12 and be less than 20-years-of-age.

How to Apply: Create a two-dimensional piece of art on canvas or paper that displays a symbol of patriotism as well as a typed explanation of the patriotism expressed in the art (250 words or less). Follow the below link for application and specific instructions: https://vfwauxiliary.org/scholarships/young-american-creative-patriotic-art-contest/

Application Deadline: TBD
River Riders Scholarship
Award Amount: $1,000

Eligibility Criteria: Must be a graduating senior attending a school within McLean County

How to Apply: See Mrs. Slavik or the Scholarship Bulletin Board for an application

Application Deadline: TBD
Sherry Westrum Memorial Music Scholarship
Award Amount: $1,000

Eligibility Criteria: TLM seniors who have been involved in the music program for a minimum of two years.

How to Apply: Submit a letter of recommendation from a non-relative, a list of your musical activities throughout your high school career, and an essay of no longer than two pages- double spaces- on the topic "How Music has Enriched My Life." Write your name on the back of the essay and on a separate sheet of paper write your name, address, and the college you will attend (the money will be mailed directly to the college).

Mail applications to: Sherry Westrum Memorial Music Scholarship, C/O Myron Lick, 1919 21st St. NW, Ruso, ND 58778.

Application Deadline: TBD
Jan Jordan Scholarship Fund
Award Amount: 3 $1,000 scholarships available

Eligibility Criteria: Must be between the ages of 17 and 22, be a child or grandchild of a current city employee or an elected city official in North Dakota, and must be registered full-time as a student in an accredited North Dakota university or technical certification program.

How to Apply: The scholarship application can be found by following this link: https://www.ndlc.org/130/Jan-Jordan-Scholarship-Fund complete the application and attach any required paperwork.

Application Deadline: TBD
TLM Dollars for Scholars
Award Amount: Varies from $500-$3,750

Eligibility Criteria: All TLM Seniors who plan to pursue postsecondary education!!

How to Apply: Create an account and fill out the application at http://turtlelake-mercer.dollarsforscholars.org to be eligible for the TLM Dollars for Scholars Program as well as get matched to other national scholarships! Your profile needs to be created by January 1, 2024.

Application Deadline: TBD
North Dakota United Scholarships
Award Amount: Varies dependent upon scholarship (10 different options available)

Eligibility Criteria: Scholarships are available to North Dakota United members, including Student NDU and NDU-Retired members, as well as the dependents of all members. Check website for specific eligibility criteria for each of the 10 scholarships offered.

How to Apply: applications for each scholarship can be found on the NDU website here https://www.ndunited.org/who-we-are/ndu-foundation/grants-scholarships/

Application Deadline: TBD
Great River Energy Gives Scholarship
April-May 2023
Past Presidents Parley Nursing Scholarship
Award Amount: Two $500 scholarships available

Eligibility Criteria: Must graduate from a ND high school and be pursuing a degree in nursing (LPN or RN). Applicant must be a child, grandchild, or great grandchild of active military or honorably discharged military member living or deceased.

How to Apply: Pick up an application from Mrs. Slavik OR print and complete the application here: http://ndala.org/ppp/

Application Deadline: TBD
Past Presidents Parley Grace Holmes, ND Nursing Scholarship
Award Amount: $1000

Eligibility Criteria: Must graduate from a ND high school and be pursuing a degree in nursing (LPN or RN). Applicant must be a child, grandchild, or great grandchild of active military or honorably discharged military member living or deceased.

How to Apply: Pick up an application from Mrs. Slavik OR print and complete the application here: http://ndala.org/ppp/

Application Deadline: TBD
Department of North Dakota Education Program Scholarship
Award Amount: $500

Eligibility Criteria: Upon graduation, student must attend a college, university, or trade school in North Dakota. Membership and/or affiliation with the American Legion and American Legion Auxiliary is not required for scholarship selection; however, need is an important factor in determining the recipient of the scholarships.

How to Apply: Print the application following the link below. Mail the completed application along with two letters of recommendation and completed essay. http://ndala.org/wp-content/uploads/2022/11/2023-Scholarship-NDALA-Education-Program.pdf

Application Deadline: TBD
Hubert and JoAnn Seymour Scholarship
Award Amount: $1,000-$2,000

Eligibility Criteria: high school seniors, planning to attend a two-year or four-year college or university. Must be a Farmers Union member.

How to Apply: https://nfu.org/education/scholarships/

Application Deadline: TBD
American Legion Auxiliary, Department of ND, Education Program
Award Amount: $500

Eligibility Criteria: Must be attending a college, university, or trade school in ND. Membership or affiliation with the Legion is not required, but financial need is a factor.

How to Apply: Print out and complete the application from the American Legion at http://ndala.org/education/

Application Deadline: TBD
Reuben T. Guenthner Scholarship
Award Amount: $500

Eligibility Criteria: Be graduating from a ND high school, have completed one or more CTE classes from grades 9-12, enroll in a 2-year ND public postsecondary institution, and enroll as a full-time student in a CTE program of 2 years or less.

How to Apply: Fill out the online application and send transcript and 3 letters of recommendation to the appropriate contacts. Scholarship application and information can be found at https://www.cte.nd.gov/sites/www/files/documents/Students/GuenthnerScholarship.pdf

Application Deadline: TBD
Hattie K. Tedrow Memorial Fund Scholarship
Edward O. Nesheim Memorial Scholarship
Award Amount: $1,500

Eligibility Criteria: High school senior, legal resident of ND and a direct decedent of a U.S. veteran who served honorably (proof of service and lineage required). Must have a cumulative GPA of 2.75 or higher, must be pursuing a degree in agriculture, human nutrition, or medicine.

How to Apply: Applications can be found online at https://ndlegion.org/wp-content/uploads/2018/02/Nesheim-Memorial-Bio-2.pdf

Application Deadline: TBD
Dushinske & Jamison Water Resources Scholarship
Award Amount: $1,500 scholarships (awarded to 4 qualifying applicants)

Eligibility Criteria: Must be planning to attend a ND college and preference given to, but not limited to, those studying water-related fields and whose families have taken an active role in ND water resource management.

How to Apply: the scholarship application can be downloaded from this link: https://www.ndcf.net/receive/scholarships/dushinskejamison.html

Application Deadline: TBD
Falkirk Mining Company Scholarship
Award Amount: 6- $1,000 scholarships

Eligibility Criteria: Graduating seniors from Max, Garrison, Underwood, Turtle Lake-Mercer, Washburn, and Wilton High Schools. Must have enrolled or are planning to enroll full-time at an accredited college, university, or vocational/technical school in the fall.

How to Apply: See Mrs. Slavik for an application. Complete the application; include a list of extra-curricular activities, volunteer/community service activities, and jobs; a copy or your recent transcript; an essay telling about yourself, hoe your career could play a role in the energy industry, and your thoughts on the coal industry; and a letter of recommendation.

Application Deadline: TBD
Farmers Union Stanley Moore Scholarship
Award Amount: Several $1,500 scholarships awarded

Eligibility Criteria: Must be a Farmers Union member or a child of a member. High school senior, college student, or non-traditional student seeking finding for a two- or four-year accredited college or university or technical school for any area of study (Priority given to ag related fields).

How to Apply: Applications can be found online at https://nfu.org/education/scholarships/

Applicant can choose to complete the google form application or print the PDF version. These links are located in blue if a student scrolls down after following the above link.

Application Deadline: TBD
William John Tuntland Masonic Scholarship
Award Amount: Two $2,000 and Two $1,200 scholarships available.

Eligibility Criteria: Must be a senior graduating from a McLean County high school, planning to attend one of the following institutions:

Any accredited school or nursing in North Dakota.

Any undergraduate program at North Dakota State University in Fargo.

A student of Law or Medicine at the University of North Dakota in Grand Forks.

How to Apply: Complete the application and attach two letters of recommendation. For a copy of the application, see Mrs. Slavik

Application Deadline: TBD
Community Memorial Hospital Scholarship
Award Amount: varies - last year 3 $500 scholarships were awarded.

Eligibility Criteria: Be a current college student (priority) or high school senior who are studying or planning to study in health related fields in North Dakota. Recipient must reside within the Community Memorial Hospital service area.

How to Apply: Complete the application and attach a current college or high school transcript. For a copy of the application, see Mrs. Slavik

Application Deadline: TBD
Richard and Karla Schindler Scholarship
Award Amount: $1,000

Eligibility Criteria: TLM senior who has participated in at least 2 sports in high school and has a cumulative GPA of 3.25 or higher.

How to Apply: Write a 2 page essay, double spaced on the topic, "How has athletics shaped me into a better student-athlete?" Please write the name of the scholarship at the top of your essay and turn them into Mrs. Slavik or Mrs. Schlafmann.

Application Deadline: April 31, 2024
North Dakota Association of Counties
Dakota Cruisers Car Club Scholarship
Award Amount: $1,000

Eligibility Criteria: Must be a local area ND high school senior. Students enrolled or planning on enrolling in a vocational college in ND and will be pursuing a career in automotive repair and/or restoration.

How to Apply: See Mrs. Slavik for an application. Complete the application and include: 2 letters of recommendation; a 100 word, hand-written essay explaining what automotive field you plan on pursuing and why, and verification of good standing form.

Application Deadline: TBD
ND Academic and CTE Scholarship
Award Amount: $6,000 (disbursed over 4 years)

Eligibility Criteria: All ND Graduates meeting GPA and core class grade requirements!

How to Apply: Complete all of the required coursework throughout high school. Obtain the test scores needed on ACT (24) or WorkKeys (level 5 or higher on all 3 tests). Application and Scholarship information can be found at https://www.nd.gov/dpi/parentscommunity/students/academic-and-cte-scholarship

Application Deadline: TBD
KURU Footwear Live Your Dreams Scholarship
Award Amount: $1000

Eligibility Criteria:

Be a US citizen or Permanent Legal Resident of the United States, be an incoming undergraduate freshman, sophomore, junior, or senior entering the Fall 2022 semester, h

ave a minimum 2.5 GPA, b

e enrolled full-time at an accredited college or university for the Fall 2022 semester, s

ubmit a 300–500 word essay answering the following question: "What are your career aspirations and what would it mean to you to win this scholarship?".

All fields of study are eligible.

Application can be found here:

Application Deadline: TBD
SAMSUNG American Legion Scholarship
Award Amount: 10 National Scholars will receive $10,000 each. 10 National Runners-Up receive $5,000 each. Remaining finalists all receive $1,250 each guaranteed.

Eligibility Criteria: Students must be between their Junior and Senior years of high school, attend the current session of either the American Legion Boys State or American Legion Auxiliary Girls State program and be a direct descendant - i.e. child, grandchild, great grandchild, etc. - or a legally adopted child of a wartime U.S. military veteran who served on active duty during at least one of the periods of war officially designated as eligibility dates for American Legion membership.

How to Apply: Go to the following link, complete the scholarship application and submit all supporting paperwork. https://www.legion.org/scholarships/samsung

Application Deadline: 11:59PM of the first day of the Boys or Girls State Program on TBD